Suspected Boko Haram gunmen kill at least 97 people praying at mosques in Nigeria
The gunmen opened fire in the town of Kukawa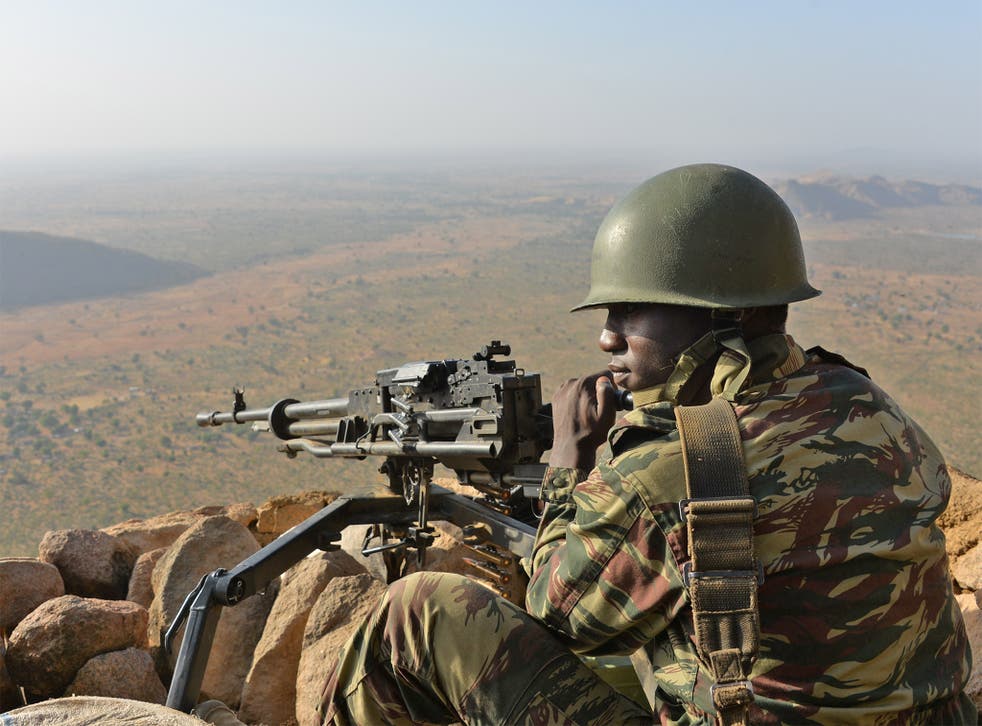 Suspected Boko Haram gunmen have killed almost 100 worshippers who had gathered at mosques in northeast Nigeria during the holy month of Ramadan.
Worshippers were praying before breaking their fasts early on Wednesday evening, when the attackers stormed several mosques and opened fire in Kukawa, near Lake Chad.
At least 97 people, mainly men, were fatally shot, local vigilante Abbas Gava and a senior government official who remained unnamed, told the Associated Press.
It is feared many more could be dead, as a military source told Reuters that "many people were killed" and that the casualty figure "may be very high."
Security forces did not offer an immediate comment nor confirm a death toll when contacted by Reuters.
Boko Haram militants also broke into people's homes and killed women and children as they prepared evening meals, Gava said quoting fighters from his group in the town.
The violence is characteristic of Boko Haram's attacks on mosques espousing a moderate form of Islam, and is in line with a directive from extremist group Isis for fighters to increase attacks during Ramadan.
Earlier this year, Boko Haram pledged allegiance to Isis, which has claimed swathes of land in Syria and Iraq.
Wednesday's attack come a day after the extremist group killed 48 men and boys during a night-time ambush in the twin villages of Mussaram I and Mussaram II around 35km away, a member of the lower house of parliament and a police source told Reuters.
The killers ordered men and women to separate and then opened fire on the men and boys, witnesses said.
"A total of 48 males died on the spot while 17 others escaped with serious injuries," said Maidugu Bida, a self-defense official based in nearby Monguno who helped bury the dead, told the Associated Press.
Boko Haram have lead a six-year insurgency in Nigeria's north east, killing thousands of people and forcing 1.5million people to flee their homes, as the violent group attempts to establish and Islamic caliphate.
By the end of 2014, the group had claimed an area roughly the size of Belgium. However, a push by the Nigerian military in the run up to the nation's presidential election saw them lose all but three of 20 local government areas, according to officials.
President Muhammadu Buhari, who was inaugurated on May 29, has held talks with officials from neighbouring countries Chad, Niger, Cameroon and Benin to set up a regional force to tackle the insurgents.
Additional reporting by AP and Reuters
Join our new commenting forum
Join thought-provoking conversations, follow other Independent readers and see their replies