Botswana to recognise a transgender woman's identity for first time after historic High Court ruling
Exclusive: Tshepo Ricki Kgositau dedicates victory to 'every single trans diverse person in Botswana'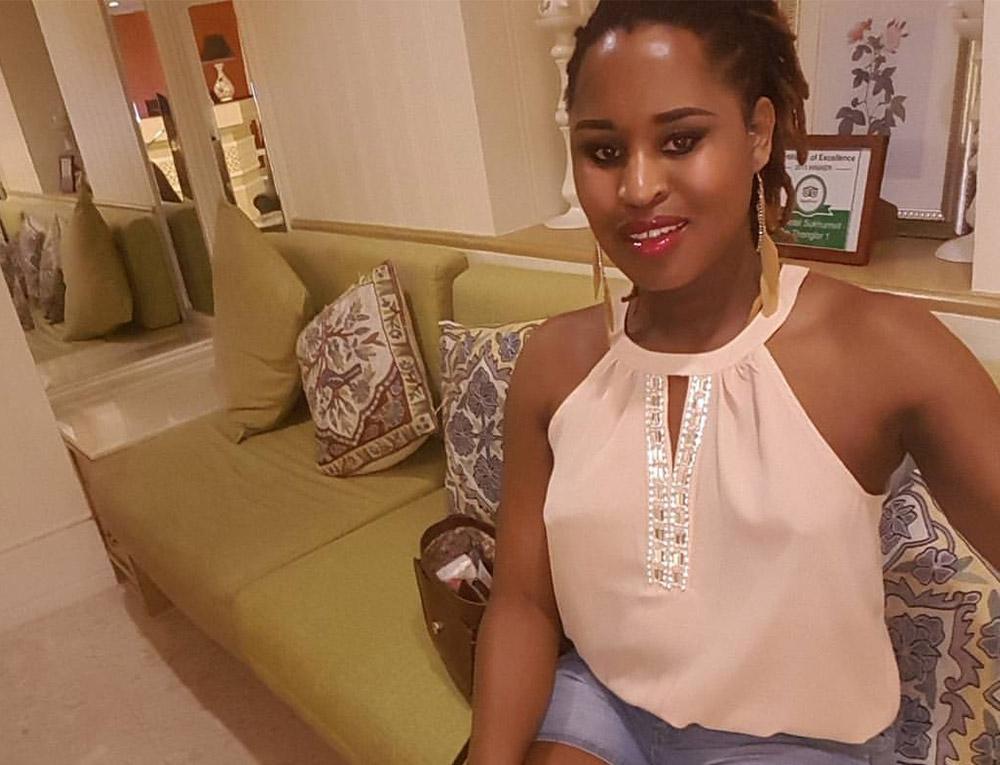 The Botswana High Court has ordered the country's government to legally recognise the gender of a trans woman for the first time, in a hearing earlier this week that is a landmark victory for the rights of LGBT people in the country.
Tshepo Ricki Kgositau, 30, will be issued with a new identity card marking her as female before the end of 2017, after a legal battle lasting almost four years.
Ms Kgositau, the director of Gender Dynamix – a regional organisation advocating for the rights of transgender people – said the victory was only the first step in demanding "more access to all other rights".
The trans advocate said she had identified as a woman from an early age and that being marked as male on official documents caused her emotional distress and made her vulnerable to abuse and violence.
Known as Ricki by her friends and family, she adds that the court victory is not for her "but for every single trans diverse person in Botswana".
"I feel truly blessed to be living in such times of the change I have wanted to see since I was a little girl," she said.
"Robbing someone the respect for their identity is telling them that they do not matter and are perhaps a non-person or non-citizen."
The ruling gives "hope" to LGBT people in a country that has continuously rejected the attempts of individuals to change their gender and where gay people face prejudice and limited rights, she said.
The Botswana High Court has been described as progressive since it overturned a decision by the government to ban gay rights lobbying group Legabibo in 2014. It also ordered the government to officially acknowledge and register the organisation in March this year.
The court ruled in November that the government should recognise the gender of a transgender male, named only as "ND" due to a court order protecting his identity. An appeal on the decision was dropped and ND is due to receive new identity documents before the end of the year.
Gaborone-based Legabibo has been involved with Kgositau's case and says the victory will raise awareness around this issue in Botswana.
"This is the first step to legal reform for LGBTI people and especially for transgender persons," the group's chief executive, Anna Mmolai-Chalmers, told The Independent.
"The judgment is a great resource for awareness raising in the public sector and the general public to reform public opinion and we are hoping for improved public practice in issuing national identity cards."
Caine Youngman, a Legabibo advocacy officer, added that the judgment has given the LGBT community "a lot of hope", and that it shows there's room for LGBT people to be accommodated in their own country.
"If you have a problem if you're being appeased because of who you are or what you identify as then there is actually space for you to go and report it," he said.
On the importance of being recognised as the gender the person identifies with, Mr Youngman said not allowing people to be who they are is violating their constitutional rights.
He said healthcare workers in the country sometimes refuse to care for transgender individuals as their official identity does not correlate with how they look. "Some of them, they get bullied, they get kicked out of healthcare."
Mr Youngman added the rulings will benefit the LGBT community as every victory in the courts of law is used to advance the advocacy of gay rights.
LGBT+ rights around the globe
Show all 9
Ms Kgositau, meanwhile, is fighting for better healthcare in Southern African, including Botswana, Namibia, Lesotho and Zimbabwe. She believes all the tools are there and wants to open access for transgender people.
This month also marks a year since Ms Kgositau travelled to Thailand for her gender confirmation surgery, which she says was a "huge milestone" in her life.
"My narrative will kick open these doors that have been closing trans persons away from the feast of human rights that others have been enjoying.
"Our leaders need to be held accountable for not providing such healthcare to those in need of it and deserving of it," she said.
It is not illegal to be transgender in Botswana but transgender people cannot legally change their gender identity from the one they were given at birth.
Homosexuality is not illegal but both male and female same-sex sexual activity is against the law and those caught taking part in such acts can be arrested.
Join our commenting forum
Join thought-provoking conversations, follow other Independent readers and see their replies