Chief Ebola doctor in Sierra Leone has contracted the deadly disease himself
The virus has mortality rates of up to 90 per cent
Adam Withnall
Wednesday 23 July 2014 18:24 Comments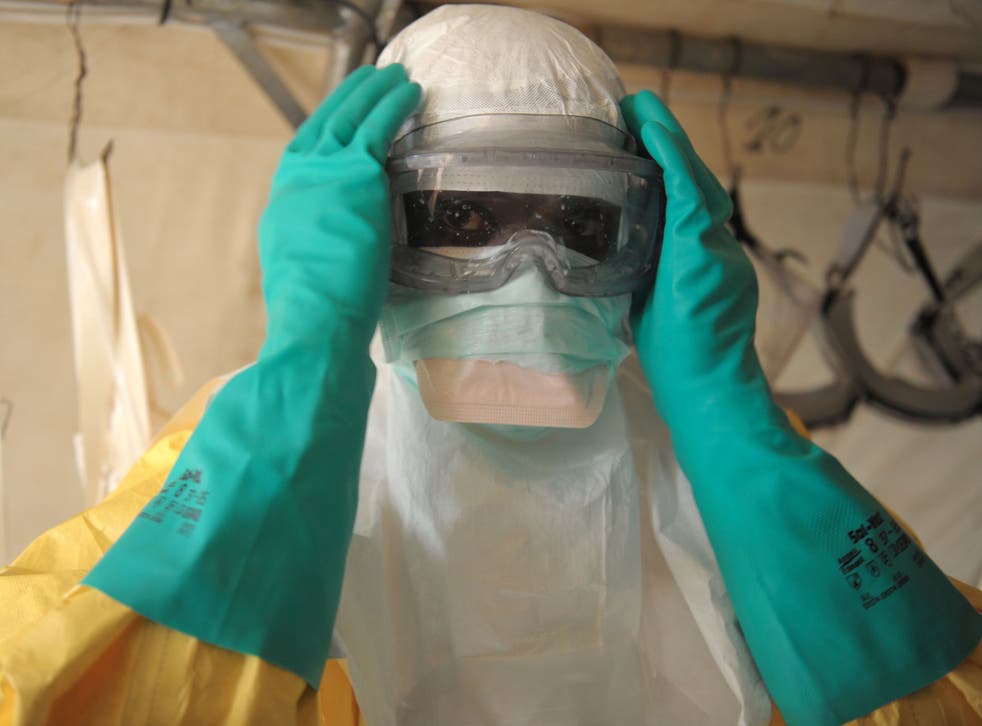 The "national hero" chief doctor leading the fight against the deadly Ebola virus outbreak in Sierra Leone has himself been infected with the disease, the president's office has announced.
Sheik Umar Khan, a 39-year-old virologist who is personally credited with treating more than 100 Ebola victims, has now been admitted to a treatment ward at the heart of the outbreak in Kailahun.
According to the latest data from the World Health Organisation, the virus has killed more than 600 people across Guinea, Liberia and Sierra Leone – including 19 new deaths in just the four days prior to Saturday's report.
There is no vaccination, specific treatment or cure for Ebola, which has in the past killed up to 90 per cent of those infected. The mortality rate of the present outbreak currently stands at around 60 per cent.
In the statement from the president's office, the Health Minister Miatta Kargbo said she was in tears when she heard the news about Dr Khan. She described him as a "national hero" and pledged to do "anything and everything in my power to ensure he survives".
Dr Khan was taken to an Ebola ward run by the medical charity Medecins Sans Frontieres, which has in recent weeks described the disease's West African outbreak as "out of control".
He is not the first health worker to contract the disease in recent weeks, and on Monday dozens of nurses at the government hospital in Kenema – one of the world's leading Ebola diagnosis facilities – went on strike following the death of three colleagues, the BBC reported.
It was nonetheless not immediately clear how Dr Khan came to be infected. The disease is passed on through bodily fluids such as sweat and saliva – but on a visit to the Kenema facility in late June, Reuters reporters heard how the doctor was "always meticulous with protection, wearing overalls, mask, gloves and special footwear".
Nevertheless, Khan told reporters he was worried about the prospect of contracting Ebola. "I am afraid for my life, I must say, because I cherish my life," he said in an interview, showing no signs of ill health at the time.
"Health workers are prone to the disease because we are the first port of call for somebody who is sickened by disease. Even with the full protective clothing you put on, you are at risk."
Register for free to continue reading
Registration is a free and easy way to support our truly independent journalism
By registering, you will also enjoy limited access to Premium articles, exclusive newsletters, commenting, and virtual events with our leading journalists
Already have an account? sign in
Join our new commenting forum
Join thought-provoking conversations, follow other Independent readers and see their replies