Dog's army set to lead the fight against rhino poachers in South Africa
Over 1,000 African rhinos have already been killed this year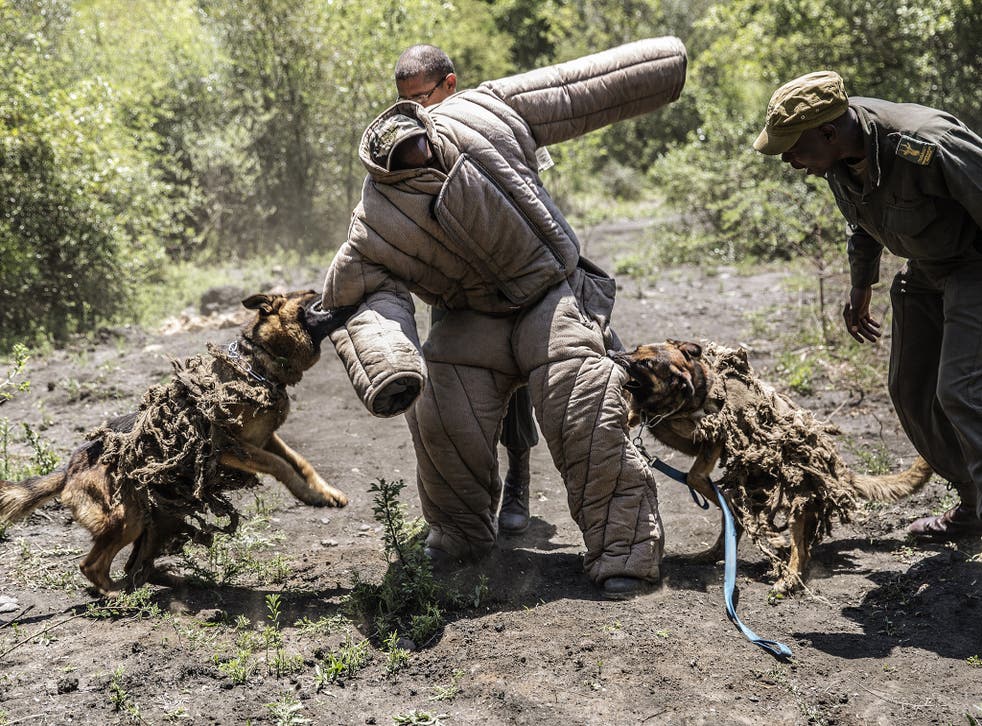 The South African government is training an army of dogs to help them curb the country's increasingly active rhino poachers.
Poachers of the African rhino have already killed 1,020 creatures in South Africa this year alone.
The number is growing by the year: according to the World Wildlife Fund (WWF), 122 were killed in South Africa in 2009 and 333 in 2010.
Despite authorities resorting to more rangers on patrol and drone surveillance, the impact of these has been limited.
Wilhelm Hendrick Holsthyzen, the CEO of K9 Security Solutions, said that well-trained dogs were the best solution.
"In the fight against rhino poaching, the dog's nose has proved invaluable in finding poachers," he said. "Our human trackers, which rely solely on their eyesight, cannot see spore due to environmental conditions - be that very thick vegetation or rocky outcrops. The dog's sense of smell has proven superior in scenarios like that."
The Paramount Group Anti-Poaching training academy in Magaliesberg will specialise in training dogs to combat and apprehend poachers and their activities.
South Africa has a wild rhino population of around 20,000 and the country is home to roughly 80 per cent of the world's wild rhino population.
Alongside training dogs, the South African authorities have sometimes moved some rhinos to neighbouring countries where they face less of a threat from poachers.
Despite there being no real proof that it has medical value, rhino horn is lucrative in traditional Asian medicine, where it is ground into powder or made into tablets.
Join our new commenting forum
Join thought-provoking conversations, follow other Independent readers and see their replies