African Union criticises US for 'taking many of our people as slaves' and not taking refugees
Trump has suspended all US refugee programmes and banned immigration from seven Muslim-majority countries, three of which are AU members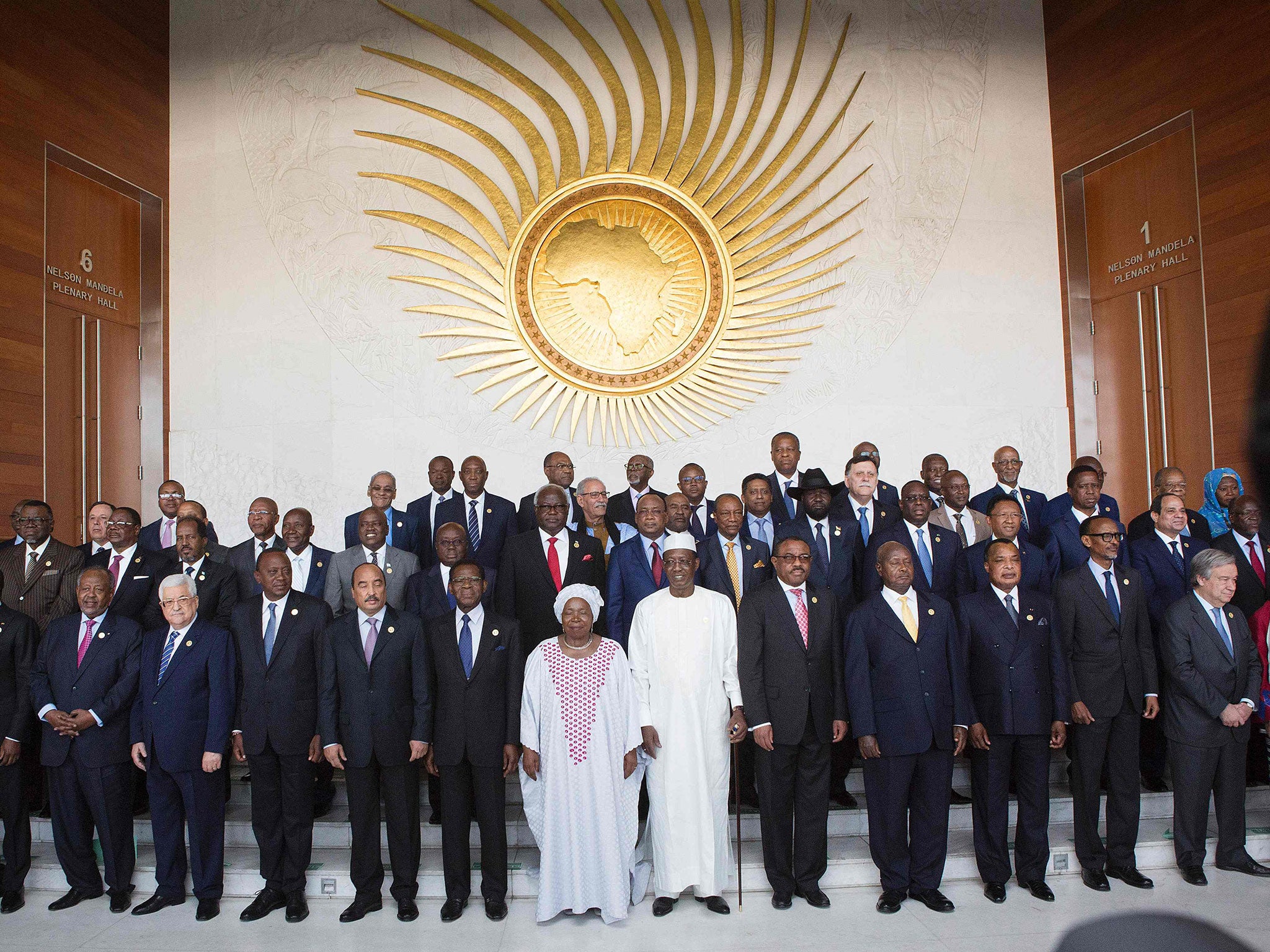 The head of the African Union has criticised Donald Trump's ban on immigration from some Muslim-majority countries, saying it presents "one of the greatest challenges" for the continent.
As representatives of the AU's 53 member states met in Addis Ababa for a two-day summit, the chief of its commission said the bloc was entering "very turbulent times" after the US President's election.
"The very country to which many of our people were taken as slaves during the transatlantic slave trade has now decided to ban refugees from some of our countries," said Nkosazana Dlamini-Zuma.
Donald Trump announces a ban on refugees and all visitors from Muslim-majority countries
"What do we do about this? Indeed, this is one of the greatest challenges to our unity and solidarity."
Mr Trump's executive order prevented people with passports from three African nations – Libya, Somalia and Sudan – from travelling to the US. It also blocked visas for citizens from four Middle Eastern countries – Syria, Iraq, Yemen and Iran.
The President has also suspended all US refugee programmes for 120 days, and ended the flow of Syrian refugees to America indefinitely.
Also speaking in Ethiopia, the UN Secretary General commended African countries for opening their borders to refugees and people fleeing violence while other parts of the world, including the developed West, close boundaries and build walls.
Antonio Guterres, attending his first AU summit as the UN chief, said: "African nations are among the world's largest and most generous hosts of refugees.
"African borders remain open for those in need of protection when so many borders are being closed, even in the most developed countries in the world."
Mr Guterres didn't make a direct reference to the recent executive orders signed by Mr Trump, which also included a commitment to build a wall along the Mexican border, but his comment drew enthusiastic applause from hundreds of African leaders, officials and dignitaries who attended the opening of the summit, the Associated Press reported.
Join our commenting forum
Join thought-provoking conversations, follow other Independent readers and see their replies