DRC ebola outbreak will last at least another six months, WHO chief warns
Informal medical centres 'major drivers' in transmitting disease, says emergencies chief Dr Peter Salama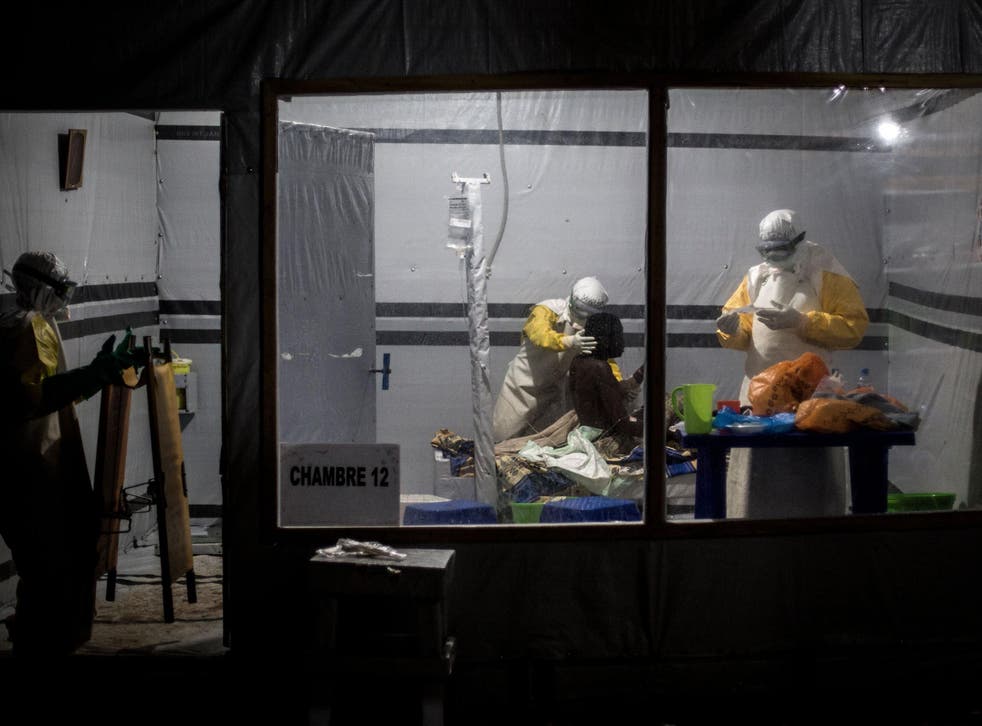 An Ebola outbreak in the Democratic Republic of Congo that has killed almost 200 people since August will last at least another six months, the World Health Organisation has warned.
Emergencies chief Dr Peter Salama said the central African nation's makeshift "tradi-modern" health centres, which offer both traditional and modern treatment were "major drivers" in transmitting the disease.
He added that the informal clinics were thought to be linked to more than half of cases in Beni, a city of 800,000 people in the North Kivu region where infections have been concentrated.
It was "very likely" some cases of Ebola had been misdiagnosed as malaria, because early symptoms are similar, he said.
It would be "at least another six months before we could declare this outbreak over", he added.
In some cases, people appeared to have contracted Ebola while visiting the centres for other health concerns, he said.
The health centres treating Ebola patients varied from stand-alone structures to "just a room in someone's house", according to the doctor, who last week returned from a trip to the central African nation last.
Dr Salama said residents were suspicious of foreigners, officials and formal health structures organisations.
Life after Ebola: a community rebuilds in Sierra Leone

Show all 27
"Probably more than 50 percent of cases in Beni have been driven from these tradi-modern health care facilities, and the fact that hygiene and injection practices in these areas are relatively unsafe," he said.
An armed conflict between two opposition groups in the region made it "arguably the most difficult context that we've ever encountered," he added.
Ebola is spread via bodily fluid and infection is often fatal. Symptoms can appear similar to the flu, before the onset of vomiting, diarrhoea, a rash and internal and external bleeding.
The current outbreak is the tenth the DRC has suffered and the worst since the country's first epidemic in 1976.
Additional reporting by Associated Press
Join our new commenting forum
Join thought-provoking conversations, follow other Independent readers and see their replies