Ebola in Africa: This is how much of the continent is really affected
Ignorance and confusion have surrounded the crisis in West Africa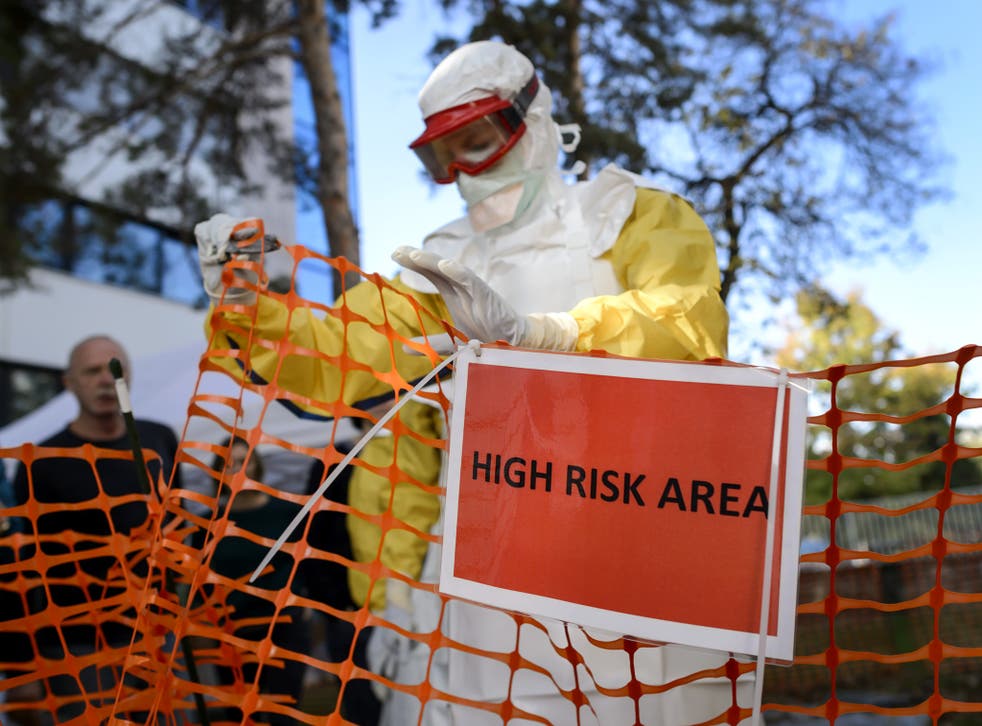 Ebola is an on-going health crisis – but in many instances fears have escalated out of context.
Scroll down for map
In response, British chemist Anthony England has created a map of Africa for the "geographically challenged", which clearly highlights the three West African countries severely affected by Ebola.
Guinea, Sierra Leone and Liberia are coloured in red, green and blue, while the rest of the continent remains blank with the slogan "No Ebola" stamped across it.
The map also defines exactly what is meant by "No Ebola". That is "no current confirmed patients" and "no current confirmed infectious outbreak". So, for example, while Mali reported a case it is still not included in the graphic because the two-year-old victim tragically died from the disease.
In short, only "problem countries" are shown.
England, who lives in the Netherlands, said he was inspired by an article about a teacher in Louisville, Kentucky.
According to WLYK, Susan Sherman handed in her resignation at the Catholic school where she taught because many students, teachers, parents and parishioners were unhappy about her decision to travel to Kenya as a missionary.
He said: "There [are] genuine questions from people who want to learn. But as best as I can tell there are far more from people who have read little but yet think they all the answers based on some or other hearsay - and then refuse to listen to any scientifically-minded guidance."
But England added: "I think there is enough information out there in the world for people to know what Ebola is all about. Anyone who cares to learn the details about Ebola can easily find all the answers."
In pictures: Ebola virus

Show all 62
More than 10,000 cases of Ebola have now been recorded as the virus continues to spread. Out of the cases recorded in eight affected countries, almost 5,000 patients have died, with Liberia the worst hit.
The head of the World Health Organisation this week said there is still no Ebola vaccine 40 years after the disease first emerged because it previously affected only poor African nations
Dr Margaret Chan, the director-general of the WHO attacked drug companies, saying that "a profit-driven industry does not invest in products for markets that cannot pay".
Register for free to continue reading
Registration is a free and easy way to support our truly independent journalism
By registering, you will also enjoy limited access to Premium articles, exclusive newsletters, commenting, and virtual events with our leading journalists
Already have an account? sign in
Register for free to continue reading
Registration is a free and easy way to support our truly independent journalism
By registering, you will also enjoy limited access to Premium articles, exclusive newsletters, commenting, and virtual events with our leading journalists
Already have an account? sign in
Join our new commenting forum
Join thought-provoking conversations, follow other Independent readers and see their replies