Ebola outbreak: Escaped Liberian quarantine patients found as death toll tops 1,200
A group of people had fled isolation in a clinic in Monrovia on Saturday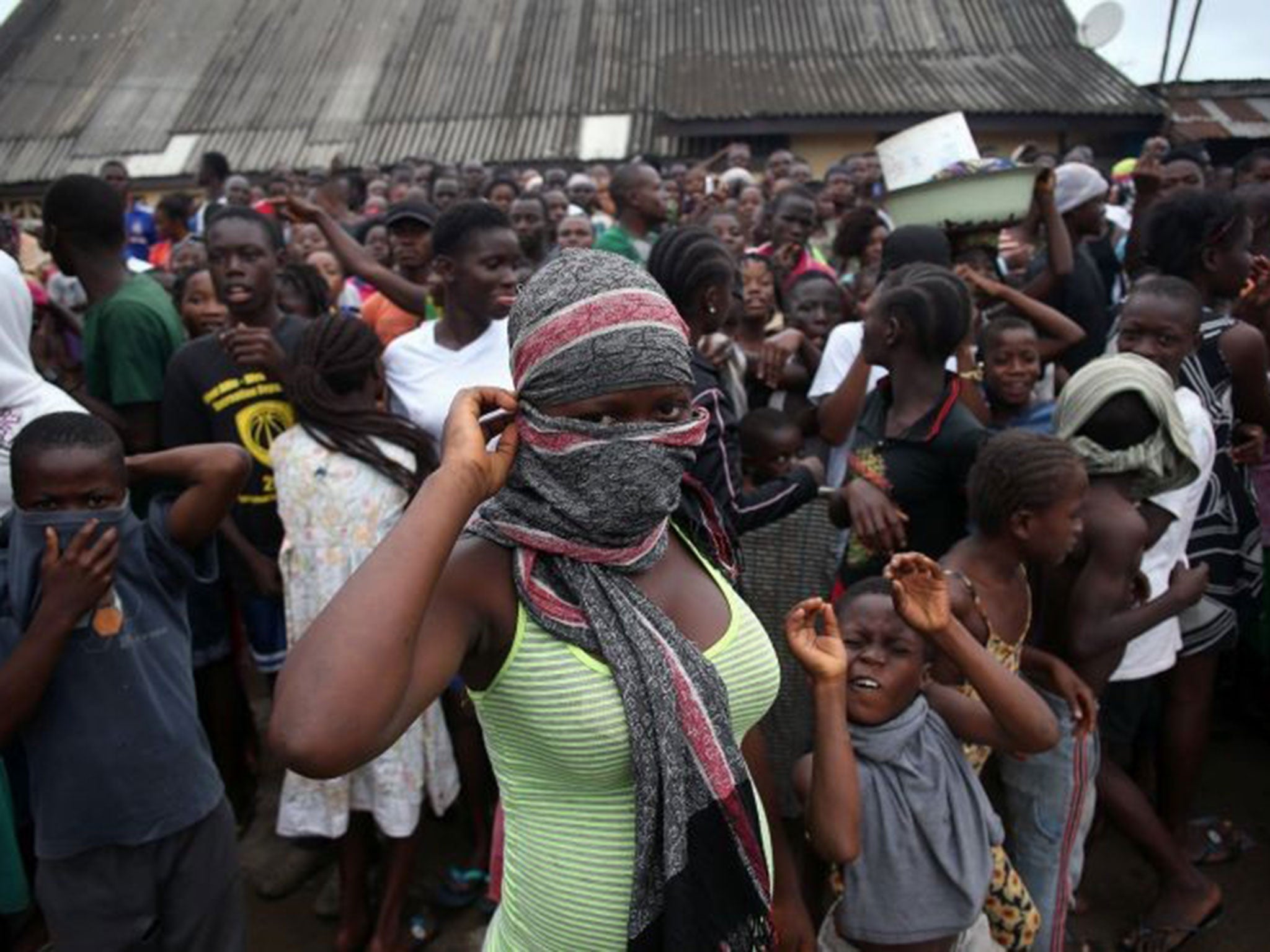 A group of suspected Ebola patients who escaped a quarantine centre in Liberia have been found and put in another clinic.
The 17 people reportedly fled a facility in Monrovia on Saturday after protesters broke down the doors and looted the building, sparking fears that contaminated items would spread the deadly disease further.
Lewis Brown, Liberia's information minister, said all the patients have since been accounted for and transferred to the JFK Ebola specialist treatment centre.
Three infected doctors who became the first Africans to be given the experimental drug Zmapp are also showing "remarkable signs of improvement" according to doctors, he said.
The news came as the death toll from the Ebola outbreak in West Africa topped 1,200.
World Health Organisation (WHO) figures show 1,229 people have died among the 2,240 reported cases in Guinea, Liberia, Nigeria and Sierra Leone.
In pictures: Ebola virus
Show all 62
The latest numbers include 84 additional deaths from 113 new cases reported between Thursday and Saturday.
States of emergency have been declared in Guinea, Liberia and Sierra Leone as authorities struggle to contain the outbreak.
But humanitarian agencies have warned that travel restrictions in heavily infected areas, including quarantines of whole villages and counties, are limiting access to food.
The UN World Food Programme is preparing to deliver food to 1 million people over the next three months.
"I think now there is a high vigilance in all countries," Fadela Chaib, a spokeswoman for WHO, told reporters in Geneva. "I can't remember the last time we fed 1 million people in a quarantine situation."
Additional reporting by AP
Join our commenting forum
Join thought-provoking conversations, follow other Independent readers and see their replies