Ebola outbreak: Number of deaths are massively underestimated, warns WHO
Sufferers across West Africa dying in 'shadow zones' unrecorded by medical experts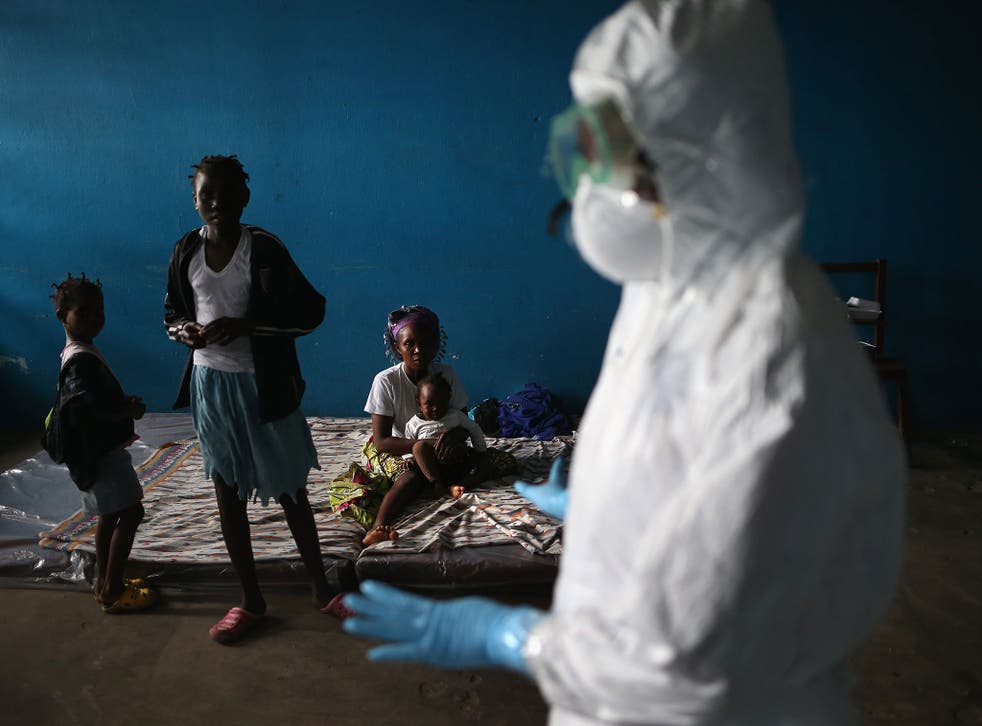 The magnitude of West Africa's Ebola outbreak has been underestimated, the World Health Organisation (WHO) said, warning that unknown numbers of people were dying in "shadow zones" unrecorded by medical authorities.
Official estimates place the number of known, suspected and probable cases of Ebola at nearly 2,500, just over half of which have been fatal. However, in a detailed assessment of the true extent of the crisis, the WHO described a bleak situation in which "an invisible caseload of patients… are not being detected by the surveillance system".
Recording of Ebola cases has been hindered for a number of reasons, particularly in Sierra Leone and Liberia, which have seen the worst of the epidemic, the WHO said in its latest situation report.
Families are hiding infected loved ones, on the assumption that, because Ebola has no cure, it would be better for them to die at home rather than in hospital. However, effective treatment can improve chances of survival – a message that health authorities have been struggling to communicate to increasingly fearful populations.
Isolation wards for Ebola patients are instead being viewed by many Africans as an "incubator for the disease", the WHO said. Many medical facilities throughout the affected countries have closed, in many cases because medical staff have fled.
In the Liberian capital, Monrovia, where curfews aimed at slowing the spread of the virus have led to clashes between security forces and residents, hospitals and clinics have remained closed since authorities ordered them to be disinfected, and medical staff retrained to cope with Ebola three weeks ago. The WHO said that "virtually all health services have shut down" in the city, leading to a healthcare crisis beyond the impact of Ebola itself, with people forced to go without basic medical care.
Aphaluck Bhatiasevi, a WHO officer in Monrovia, said the re-opening of healthcare units was taking longer than expected, but that maternity services and obstetrics were now operating again at the city's main hospital.
"The system wasn't at its best to begin with. We are facing challenges getting the healthcare facilities up and running," she said. "Roads are not in a perfect condition. We are in the rainy season, and there are patients who do not have Ebola unable to get the necessary healthcare."
In remote villages, corpses are being buried before authorities are notified. In some cases, according to the WHO, epidemiologists reaching the villages have been forced to "count the number of fresh graves" as a crude indicator of Ebola deaths.
In pictures: Ebola virus

Show all 62
Tarik Jasarevic, a spokesman for the WHO, told The Independent it was not possible to estimate how many unrecorded Ebola cases and deaths had been caused. "It is not just being underestimated in terms of figures, but also in terms of the social, economic and security impact," he said. "It is a health issue, with much wider consequences... Next week we will present an Ebola road map, based on what we have learnt so far and what it will take to put in place everything we need."
Sierra Leone's economy has deflated by 30 per cent, while Liberia and Guinea, where the outbreak began about six months ago, are expected to see economic growth slowed. In Nigeria, the fourth and by far the most populous country to record Ebola cases, fears of wider spread were raised today after two new cases were confirmed – the first who had not come into contact with an infected traveller who flew into Lagos from Liberia last month.
Register for free to continue reading
Registration is a free and easy way to support our truly independent journalism
By registering, you will also enjoy limited access to Premium articles, exclusive newsletters, commenting, and virtual events with our leading journalists
Already have an account? sign in
Register for free to continue reading
Registration is a free and easy way to support our truly independent journalism
By registering, you will also enjoy limited access to Premium articles, exclusive newsletters, commenting, and virtual events with our leading journalists
Already have an account? sign in
Join our new commenting forum
Join thought-provoking conversations, follow other Independent readers and see their replies