Ebola outbreak: Sierra Leone suspends football matches as virus continues to sweep through west Africa
The Sierra Leone Football Association has followed Liberia in cancelling all football matches to help prevent spread of the disease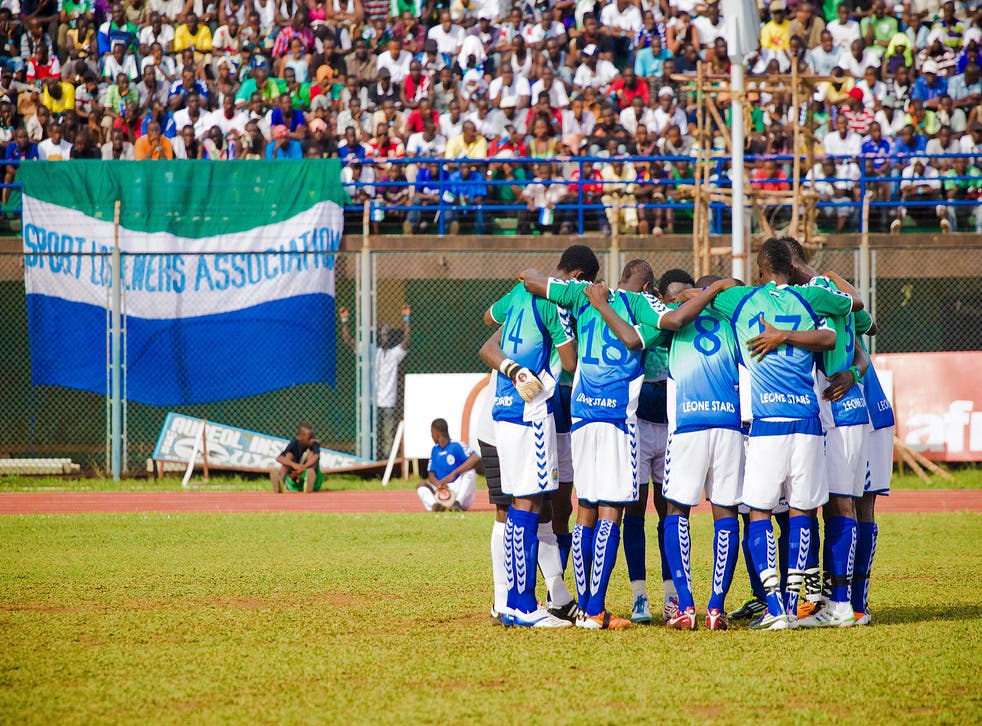 Sierra Leone has cancelled all football matches with immediate effect in an effort to stem the spread of the virulent Ebola disease.
It comes almost a week after Liberia also suspended football activities, with the countries having lost 250 and 230 people respectively, to the virus.
Last Thursday, the President of Sierra Leone, Ernest Bai Koroma, declared a public health emergency as Ebola swept through western Africa and showed no signs of slowing down.
It has become the largest outbreak ever and threatens to take more victims, with Guinea and Nigeria also affected.
According to the BBC, the football ban means that the national team may not be able to play their at-home 2015 Africa Cup of Nations qualifier against Cameroon next month.
In pictures: Ebola virus

Show all 62
The team were also supposed to travel to the Seychelles last Saturday for a qualifying game, but were denied visas thus prevented from boarding a plane to the island following fears that Ebola could travel to the archipelago with them.
The move, made at the request of the Seychelles Ministry of Health, resulted in the Indian Ocean island nation forfeiting its place in the competition.
The football ban comes amid the Ebola crisis' fast-moving developments: Nigerian authorities have confirmed a second case in the populous country, while a US health official has said he expects a vaccine by next July.
Nigeria had previously confirmed just one case of Ebola – a Liberian-American doctor called Patrick Sawyer, who was allowed to travel on an international fight from Liberia to Lagos despite displaying many of the symptoms of the disease. He died on 25 July.
The second person diagnosed with the virus is Sawyer's doctor.
"Three others who participated in that treatment who are currently symptomatic have had their samples taken and hopefully by the end of today we should have the results of their own test," Health Minister Onyebuchi Chukwu said.
Liberian health authorities have ordered Ebola victims to be cremated amid fears that burying deceased victims would not necessarily stop the spread.
A vaccine has reportedly had some success on monkeys, Dr Anthony Fauci of the National Institutes of Health, told CBS This Morning.
He said that human trials of the preventative measure will start in September and that by July it should be ready.
Almost 730 people have died after the virus, which currently has no vaccine or cure, struck west Africa.
It travels from person to person via bodily fluids and blood.
Join our new commenting forum
Join thought-provoking conversations, follow other Independent readers and see their replies