Ebola virus: Vaccine 'should be ready for 2015', WHO says, as GSK plays down timing
GlaxoSmithKline is reportedly starting trials next month as Ebola continues to spread through West Africa killing nearly 1,000
Natasha Culzac
Monday 11 August 2014 09:59 Comments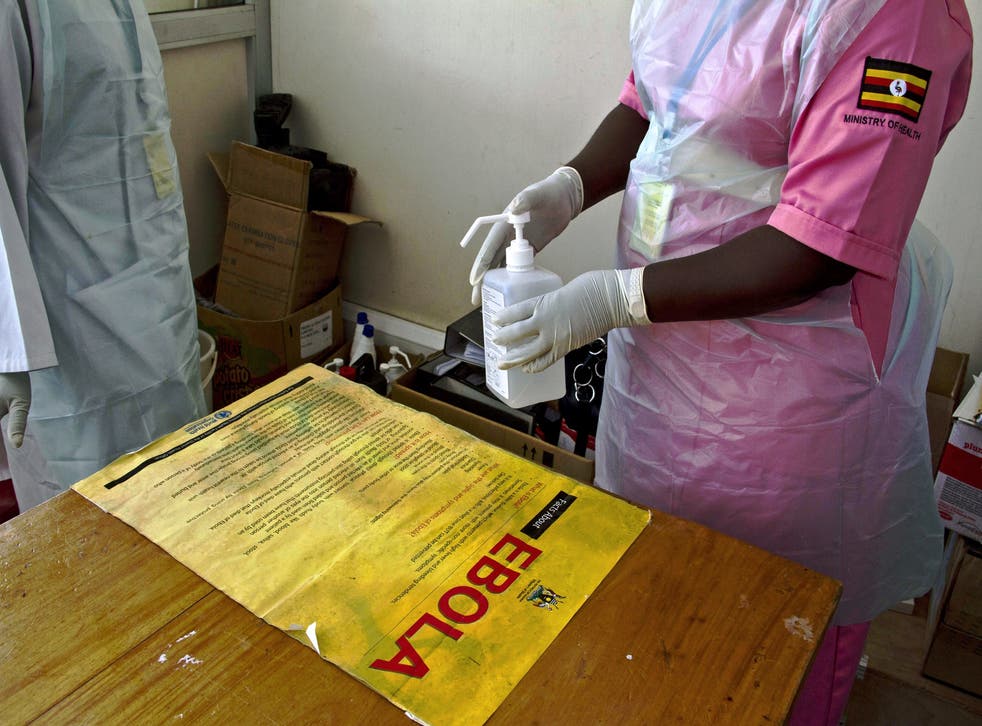 An Ebola vaccine should be ready for public use by 2015, the United Nation's health agency has said.
"I think it's realistic", Marie-Paule Kieny, Assistant Director General of the World Health Organisation (WHO) told AFP yesterday, with clinical trials expected to get underway soon.
There is currently no vaccine or cure for the virulent disease, which has ravaged parts of West Africa and killed more than 900 since its outbreak in March.
The epidemic, which has mostly affected Guinea, Sierra Leone and Liberia, is said to be the largest and most brutal in its history and has been declared an international public health emergency.
In pictures: Ebola virus

Show all 62
"Since this is an emergency, we can put emergency procedures in place... so that we can have a vaccine available by 2015," Jean-Marie Okwo Bele, the head of immunisation and vaccines at the WHO, told French radio broadcaster RFI.
He also said that GlaxoSmithKline will start trials next month, with the British pharmaceutical giant having initially started its own development of the vaccine in May 2013.
It states on its website: "We are working with the US National Institutes of Health's Vaccine Research Center (VRC) to advance development of an early stage vaccine candidate for Ebola. GSK acquired the vaccine candidate when we purchased Okairos in May 2013.
"In collaboration with VRC, we have evaluated this vaccine candidate in pre-clinical studies and we are now discussing with regulators advancing it to a phase I clinical trial programme later this year."
A spokeswoman for GSK told The Independent: "It's too early to speculate on timing.
"GSK and the VRC appreciate the very serious nature of the current Ebola outbreak, however, our vaccine candidate is at a very early stage of development and is not yet ready for use in these circumstances."
The latest developments come as two US aid workers infected with the deadly virus appear to be responding well to an experimental treatment that had previously only been tested on monkeys.
Dr Kent Brantly and Nancy Writebol, who were flown home to the US in a sealed tent within a modified aircraft, were said to be improving thanks to a serum called ZMapp.
However, the administering of the drug riled authorities in West Africa as it had not been offered to them.
Three of Britain's leading Ebola experts said some of the few experimental treatments currently under study should be made available to African governments.
They should be "allowed to make informed decisions about whether or not to use these products - for example to protect and treat healthcare workers who run especially high risks of infection," Peter Piot, who discovered Ebola in 1976, David Heymann, the Director of the Chatham House Centre on Global Health Security and Jeremy Farrar from the Wellcome Trust, said in a joint statement.
Tolbert Nyenswah, Liberia's Assistant Health Minister, said that the missionaries' treatments had "made our job very difficult" with dying patients and their families in Africa requesting the same drug.
Meanwhile, Guinea, where Ebola first emerged earlier this year, announced yesterday that it was closing its land borders with Liberia and Sierra Leone.
It comes amid increasing nervousness and unrest following the spread of the virus, which kills between 60-90 per cent of its victims.
Riot police tried to control a demonstration in Liberia yesterday, which had taken to blocking a highway to protest the government's delay in recovering bodies.
Residents told the Associated Press that the bodies of a number of Ebola victims had been left on the side of a road in the town of Weala for two days.
Nigeria, which has seen 13 cases of Ebola and two deaths, declared a national emergency on Friday, with President Goodluck Jonathan approving £7million to help combat the spread of the disease.
Register for free to continue reading
Registration is a free and easy way to support our truly independent journalism
By registering, you will also enjoy limited access to Premium articles, exclusive newsletters, commenting, and virtual events with our leading journalists
Already have an account? sign in
Join our new commenting forum
Join thought-provoking conversations, follow other Independent readers and see their replies