Ebola virus: US aid worker infected with disease as major airline cancels all services to countries affected by outbreak
The announcement came amid what the World Health Organisation (WHO) is calling the largest outbreak ever recorded of the disease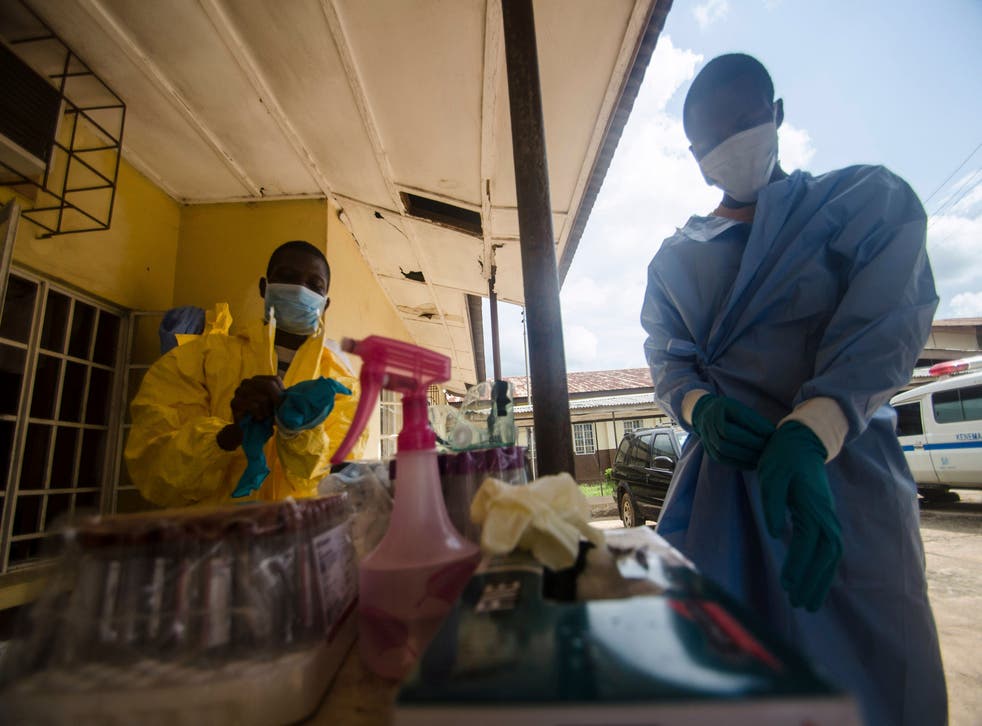 A US aid worker has been infected with the deadly Ebola virus while treating victims of the disease at a hospital in West Africa.
Nancy Writebol, a missionary sent by the Calvary Church in North Carolina, becomes the second American citizen to contract the virus after Dr Kent Brantly, a doctor also working at an Ebola centre in the capital of Liberia, Monrovia.
It came as Arik Air, one of West Africa's biggest airlines, suspended all services to Liberia and Sierra Leone in response to what is now the worst Ebola outbreak in recorded history.
The virus is suspected to have killed more than 670 people across Guinea, Liberia and Sierra Leone, and on Friday the Nigerian government confirmed its first case – the death of a Liberian man who had flown to Lagos via Lome in Togo.
It is that news which sparked Arik Air's decision to shut down all its operations into Monrovia and Freetown, the capital of Sierra Leone.
The Nigeria-based airline issued a statement urging the government to ban all inbound flights from the three countries affected by Ebola, saying its own decision was taken to protect "the well-being of Nigerians".
The case highlights the challenge of containing Ebola, with weak checking systems and a lack of public understanding about the dangers of travelling once symptoms emerge.
There is no cure to the disease, which can have a fatality rate of up to 90 per cent, and because it is passed on through bodily fluids it poses a particular risk to health workers.
Ms Writebol tested positive after working as a hygienist decontaminating those entering and leaving the hospital's Ebola care centre, the US aid group Samaritan's Purse said.
Dr Brantly, 33, was the medical director of the centre when he fell ill. He was described as being in a stable but very serious condition, according to Samaritan's Purse's Ken Isaacs, who added: "It's been a shock to everyone on our team to have two of our players get pounded with the disease."
On Saturday Dr Samuel Brisbane, one of Liberia's most prominent health officials treating Ebola patients at the country's largest hospital, died after contracting the disease.
A Ugandan doctor working in Liberia also died earlier this month, while last week the virus infected Sheikh Umar Khan, Sierra Leone's chief Ebola doctor
Tolbert Nyenswah, a Liberian health minister, said the situation "is getting more and more scary".
Register for free to continue reading
Registration is a free and easy way to support our truly independent journalism
By registering, you will also enjoy limited access to Premium articles, exclusive newsletters, commenting, and virtual events with our leading journalists
Already have an account? sign in
Register for free to continue reading
Registration is a free and easy way to support our truly independent journalism
By registering, you will also enjoy limited access to Premium articles, exclusive newsletters, commenting, and virtual events with our leading journalists
Already have an account? sign in
Join our new commenting forum
Join thought-provoking conversations, follow other Independent readers and see their replies