Egypt detains activist blogger amid new wave of arrests
Authorities have arrested a number of secular activists since President Abdel Fattah al-Sisi was re-elected to a second four-year term in March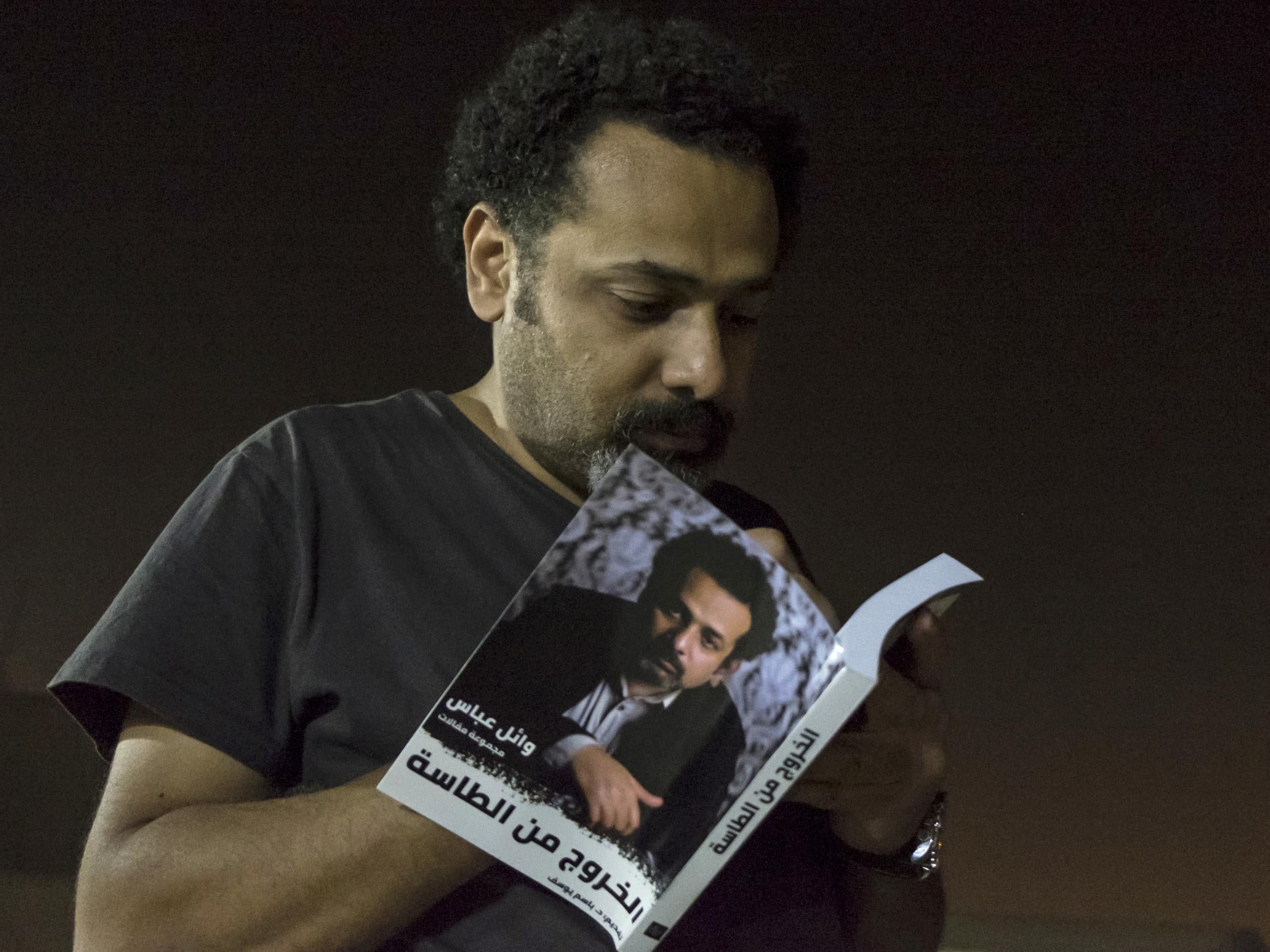 An Egyptian activist and blogger known for documenting police abuse was detained on Wednesday, security officials said, the latest in a new wave of arrests following elections earlier this year.
Wael Abbas was taken from his home in a Cairo suburb on accusations that include disseminating false news and joining an outlawed group, the officials said. They spoke on condition of anonymity because they were not authorised to speak to media.
The Arabic Network for Human Rights said police raided Abbas's home at dawn, seizing his computer and mobile phones. It says he was blindfolded before being taken to an unknown location.
Mr Abbas has campaigned against torture in Egypt for well over a decade, before and after the 2011 uprising that toppled longtime dictator Hosni Mubarak. He has published graphic videos showing torture and police abuse on his blog, misrdigital.com, and has been detained on a number of occasions.
His YouTube account was shut down in 2007, resulting in the removal of hundreds of videos showing protests and abuses by security forces. In December, he wrote on Facebook that Twitter had suspended his account without providing an explanation.
Authorities have arrested a number of secular activists since President Abdel Fattah al-Sisi was re-elected to a second four-year term in March. He faced no serious challengers, after several potentially strong candidates were arrested or intimidated into withdrawing from the race.
Earlier this month, Egyptian police arrested two prominent activists, Shady el-Ghazaly Harb and Haytham Mohamedeen, on an array of charges including belonging to an outlawed group and insulting the president. Shady Abu Zaid, a young comedian, was arrested on accusations that include spreading false news.
World news in pictures
Show all 50
The latest arrests come amid a wider crackdown on dissent since Mr Sisi led the military overthrow of a freely elected but divisive Islamist president in 2013. Thousands of people have been jailed, unauthorised protests have been banned and hundreds of websites, including many run by independent journalists and rights activists, have been blocked.
The government has said such measures are needed to restore stability and combat an insurgency in the northern Sinai Peninsula that has gained strength since 2013 and is now led by a militant group affiliated to Isis.
On Tuesday, a military court sentenced a freelance journalist who reported on the Sinai insurgency to 10 years in prison on terror-related charges. Ismail Alexandrani was convicted of spreading false news and joining an outlawed group.
International rights groups condemned the sentence and urged his release.
"Hauling a journalist before a military court not only violates his rights as a civilian but sends a chilling message to the media that independent coverage of political dissent and security threats will not be tolerated by Egypt's rulers," said Robert Mahoney, of the Committee to Protect Journalists.
Sarah Leah Whitson, of Human Rights Watch, said the verdict "exemplifies the government's vicious retaliation against journalists who report on sensitive issues".
AP
Join our commenting forum
Join thought-provoking conversations, follow other Independent readers and see their replies