Endangered penguin 'rescued' by students from South African marine park 'will not survive in wild'
Buddy was part of a breeding pair of rare African black-footed penguins, and one of his chicks has died since he was stolen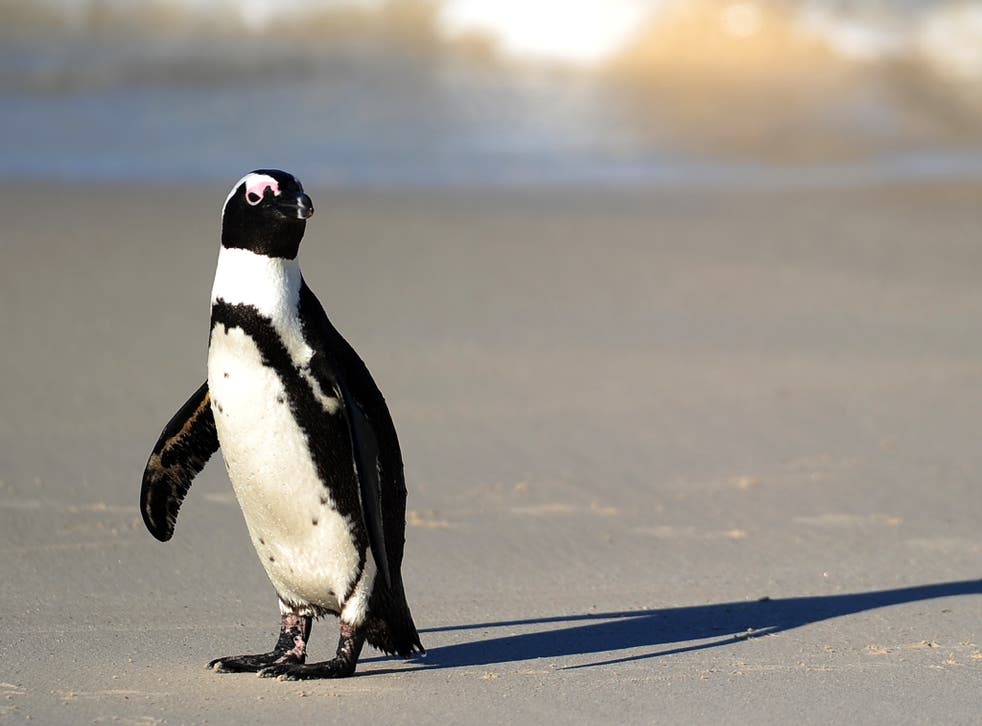 Two students may have inadvertently killed a critically endangered African penguin, after they broke into a marine park in South Africa and "rescued" it from captivity.
Buddy the penguin was stolen from Bayworld in Port Elizabeth by two students in their early 20s, who claim they acted in protest against keeping animals in captivity.
Unfortunately for them, and for the African black-footed penguin species, Buddy was one of a breeding pair and looking after two chicks with his partner Frances at the time. One of the chicks has since died.
And because Buddy was born in captivity and has never had to fend for himself, he is highly likely to starve to death outside the oceanarium.
Staff and volunteers have launched a desperate search along the Port Elizabeth coastline to try and bring Buddy home before it is too late.
CCTV footage from the early hours of last Wednesday showed the moment the two students parked their car outside Bayworld, climbed into the pool in the penguin enclosure and then bundled Buddy out into the waiting vehicle. They drove a short distance to the ocean, where they released him.
Dylan Bailey, manager of Bayworld, told the AFP news agency on Tuesday that he believed Buddy had enough fat reserves to survive around three weeks from the moment he was stolen.
That was one week ago, and staff at Bayworld told The Independent on Wednesday that the search for Buddy still goes on.
"He is completely ill-equipped to survive in the wild," Mr Bailey said. "He will have no idea where he is."
African black-footed penguins are native to Angola, Mozambique, Namibia and South Africa, and a decision was recently made to put them onto the critically endangered list, with only an estimated 20,000 breeding pairs left in the wild.
World news in pictures

Show all 50
The animals also pair for life, meaning if Buddy can't be found, it is unlikely Frances will successfully mate with another male.
As for the students, who have not been named, it remains unclear what legal recourse - if any - will be taken against them.
"They are convinced what they did was in the interests of the penguin," Mr Bailey told AFP. "They thought what they were doing was right.
"We are still discussing the matter with their legal representative. There was no malicious intention. They did not intend harm."
Register for free to continue reading
Registration is a free and easy way to support our truly independent journalism
By registering, you will also enjoy limited access to Premium articles, exclusive newsletters, commenting, and virtual events with our leading journalists
Already have an account? sign in
Register for free to continue reading
Registration is a free and easy way to support our truly independent journalism
By registering, you will also enjoy limited access to Premium articles, exclusive newsletters, commenting, and virtual events with our leading journalists
Already have an account? sign in
Join our new commenting forum
Join thought-provoking conversations, follow other Independent readers and see their replies