More than 500 fishermen suffer mystery skin disease in Senegal
Symptoms reportedly include lesions on faces, extremities and genitals as well as headaches and slightly elevated temperatures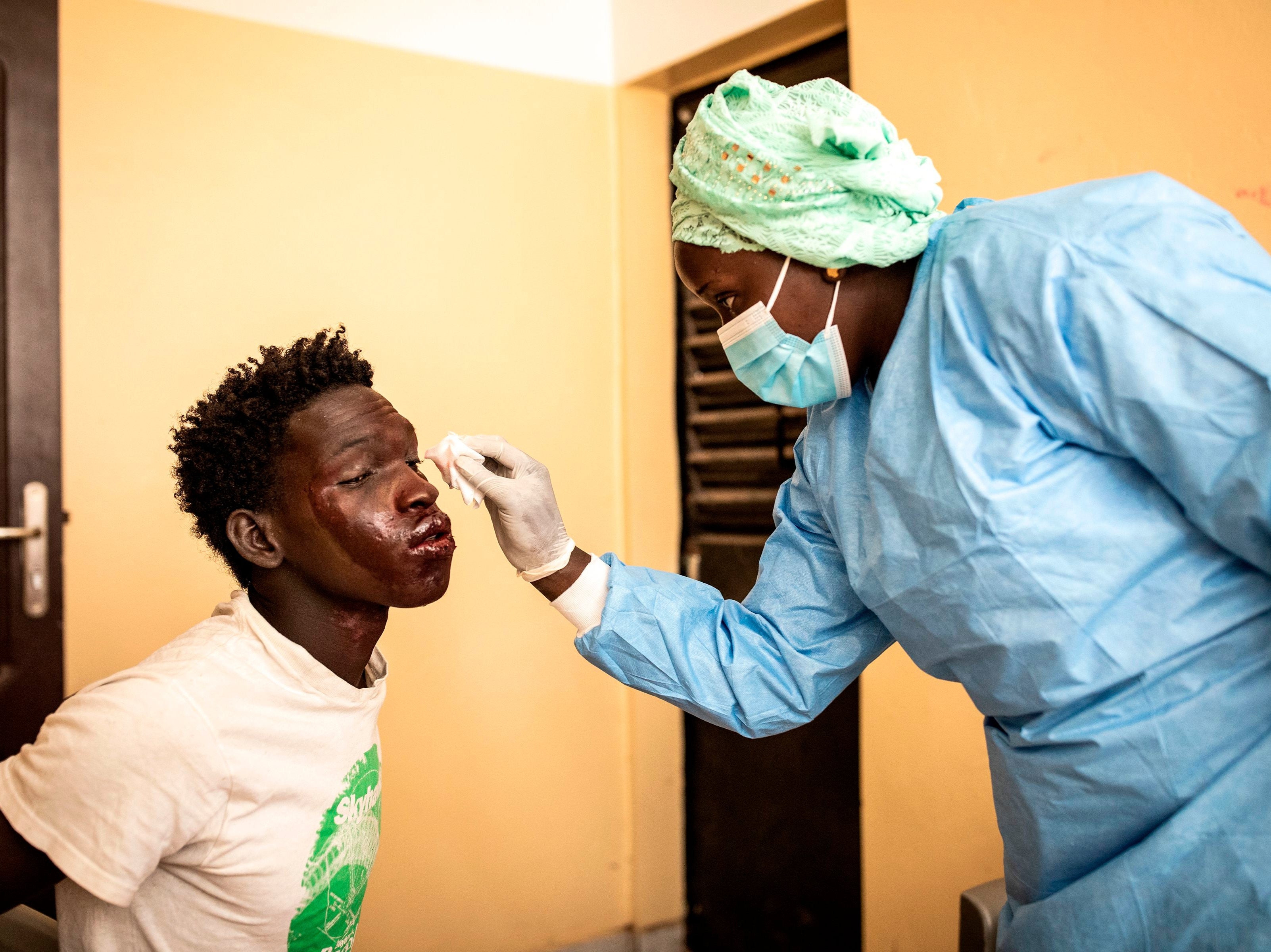 More than 500 fishermen have reportedly been hit by an infectious skin disease in Senegal.  
The men, from several fishing towns near the capital of Dakar, are said to have contracted the condition while away at sea.  
They are now in quarantine while receiving medical treatment, the country's director of health information and education said.
Senegal's Ministry of Health and Social Action said measures had been brought in while officials continue to investigate, including a ban on going to sea expected to last for several days.  
A report by the ministry said the symptoms suffered by the men included "lesions on their faces, extremities and, for some, on their genitals" as well as headaches and slightly elevated temperatures.
The first known case is thought to have been a 20-year-old on 17 November reporting symptoms including a blistered rash, swelling of the face, dry lips and redness of the eyes.  
Abdoulaye Diouf Sarr, minister of health and social action, on Friday confirmed the cause of the disease was not viral.  
He tweeted: "Our field visit gave us a better appreciation of the situation of affected fishermen.  
"In addition, we have confirmation that the cause is not viral and other avenues are being explored to find out more."  
The Ministry of Health and Social Action added: "[Mr Sarr] with his colleagues from the environment and fisheries held a meeting in the presence of the governor of Dakar to take stock of the disease, the number of cases, the management, the state of investigations, harmonisation of the response to more efficiency.  
"Among the measures taken, leave the governor in charge, the ban on going to sea for several days, the strengthening of the medical device around the districts, the continuation of the investigations."  
The Senegalese navy is expected to be sent out to take water samples for analysis. 
Additional reporting  by Reuters
Join our commenting forum
Join thought-provoking conversations, follow other Independent readers and see their replies