Giant rats that can sniff out tuberculosis are being used in African prisons
'Training an animal with a strong and reliable sense of smell to help detect disease in a vast country like Tanzania could potentially offer a valuable solution'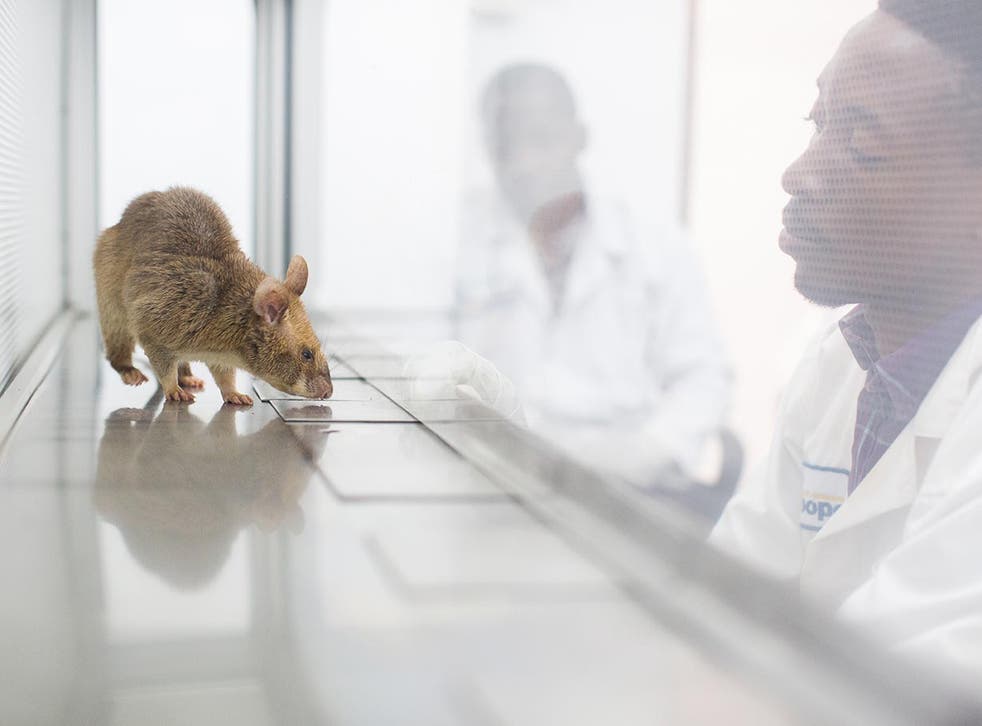 Giant trained rats are being used to detect tuberculosis (TB) among inmates in crowded prisons in Tanzania and Mozambique.
Prisons are "considered incubators of tuberculosis due to their high populations and confined conditions", according to Apopo, a Belgian non-governmental organisation which has been training African Giant Pouched Rats to carry out the mass screenings.
With funding from the United States Agency for International Development (USAID), the rats have been trained to distinguish the difference between positive and negative sputum samples through their strong sense of smell.
It is hoped the new method will improve the accuracy, speed and cost-efficiency of testing for TB, leading to far fewer cases going undiagnosed.
A trained rat can screen 100 samples in 20 minutes while a laboratory technician may take four days to detect TB. So far, Apopo's programmes have screened more than 340,000 TB samples and prevented more than 36,000 further infections.
Dr Georgies Mgode, Apopo's tuberculosis programme manager in Tanzania told The Independent: "This programme is very important as the rats will enable Active TB case detection which means early detection of TB in risk populations such as prisoners and prison staff."
"The early detection of TB cases enhances an early treatment initiation which also reduces transmission or dissemination of TB to others from an untreated patient."
Following a successful pilot study in prisons in Tanzania and Mozambique, Dr Mgode said screening at more prisons in both countries was set to resume in April.
"We believe our unique TB Detection Rat technology will prove itself as an effective mass-screening tool," said Charlie Richter, the US director of Apopo.
"We then aim to expand the programme to all prisons, shantytowns, factories and other settings in Tanzania, Mozambique and other high TB-burden countries, as well as in high-risk groups such as those individuals living with HIV/AIDS."
Mr Richter added: "This will improve and save lives all over the globe at a low cost."
According to the US Centers for Disease Control and Prevention, the rates of TB in prisons in countries such as Tanzania can be up to 10 times higher than in the general population.
Health news in pictures

Show all 40
"Training an animal with a strong and reliable sense of smell to help detect disease in a vast country like Tanzania could potentially offer a valuable solution to help detecting the disease," said Khadija Abraham, an expert at Tanzania's National Tuberculosis programme.
So far, there are nine accredited TB rats working in Maputo, Mozambique, and 50 others have been trained in Morogoro, Tanzania.
Additional reporting by Reuters
Join our new commenting forum
Join thought-provoking conversations, follow other Independent readers and see their replies