Giulio Regeni: Lawyer investigating death of Cambridge student in Egypt disappears
Ibrahim Metwally Hegazy had been travelling to a UN meeting on enforced disappearances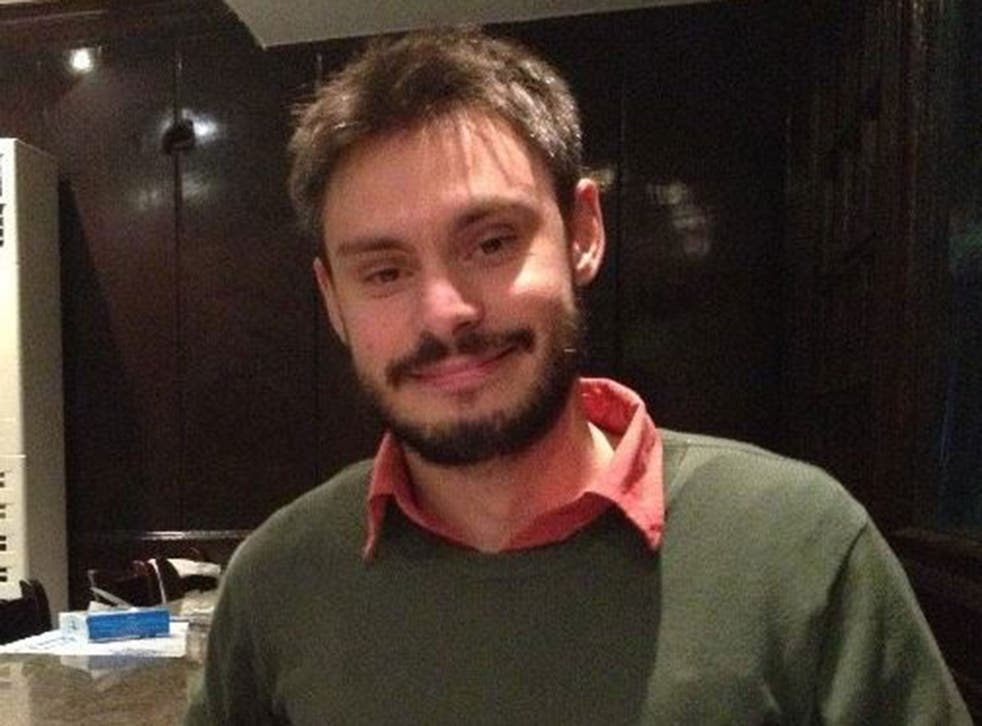 A lawyer who was investigating the abduction and death of Italian Cambridge student Giulio Regeni in Egypt has disappeared.
Ibrahim Metwally Hegazy had provided legal services to the family of Mr Regeni following his death.
The 28-year-old Cambridge student disappeared in January last year and his body was discovered more than a week later. He had been tortured to death.
Dublin-based rights group Front Line Defenders claims Mr Hegazy was arrested at Cairo International Airport two days ago.
He had been travelling to a UN meeting in Geneva on enforced disappearances.
Mr Hegazy is a member of the Egyptian Commission for Rights and Freedoms (ECRF). He disappeared after speaking on the phone to his family on Sunday at around 8am, The Times reports, and had been due to discuss Mr Regeni's case and state kidnappings in Egypt at his meeting in Geneva.
His whereabouts are now unknown.
The death of Mr Regeni remains unsolved and Italian prosecutors have complained that Egypt is not cooperating in the unsolved case. Italy recalled its ambassador in April last year in protest, but recently announced a new ambassador would return to the position, citing some improvement.
Mr Regeni had been researching independent labour unions in Egypt, which opposed President Abdel Fattah al-Sisi, as part of his PhD at Cambridge's Girton College when he disappeared.
His body was found by the side of a road in Cairo showing signs of extreme torture. A post-mortem reportedly showed Mr Regeni had suffered cigarette burns, cuts and contusions, had letters carved into his skin, had been severely beaten over a number of days, and suffered broken bones and shattered teeth. He was killed after his neck was broken, according to the report.
The country's authorities initially claimed Mr Regeni had been killed by a criminal gang, and the Egyptian government faced heavy criticism for refusing to investigate claims that its security services may have been involved.
Egyptian police investigated Reuters News Agency in April last year when it reported Mr Regeni had apparently been detained by police on the night he disappeared. Authorities claimed the news wire had published "false news aimed at disturbing public order" and "spreading rumours to harm Egypt's reputation".
Mr Hegazy, whose own son disappeared four years ago, founded a group called Stop Enforced Disappearances in Egypt, The Telegraph reports.
Italian MEP Pier Antonio Panzeri, chairman of the European Parliament's committee on human rights, told the newspaper: "It is unacceptable that a prominent lawyer should vanish at an airport. I urge the Egyptian authorities to ensure the immediate and unconditional release of Mr Metwally, a lawyer who is dedicating his life to denouncing this growing practice by Egyptian security forces of forced disappearances."
Additional reporting by AP
Join our new commenting forum
Join thought-provoking conversations, follow other Independent readers and see their replies