Hosni Mubarak guilty of embezzlement: Ousted Egyptian President sentenced to three years in jail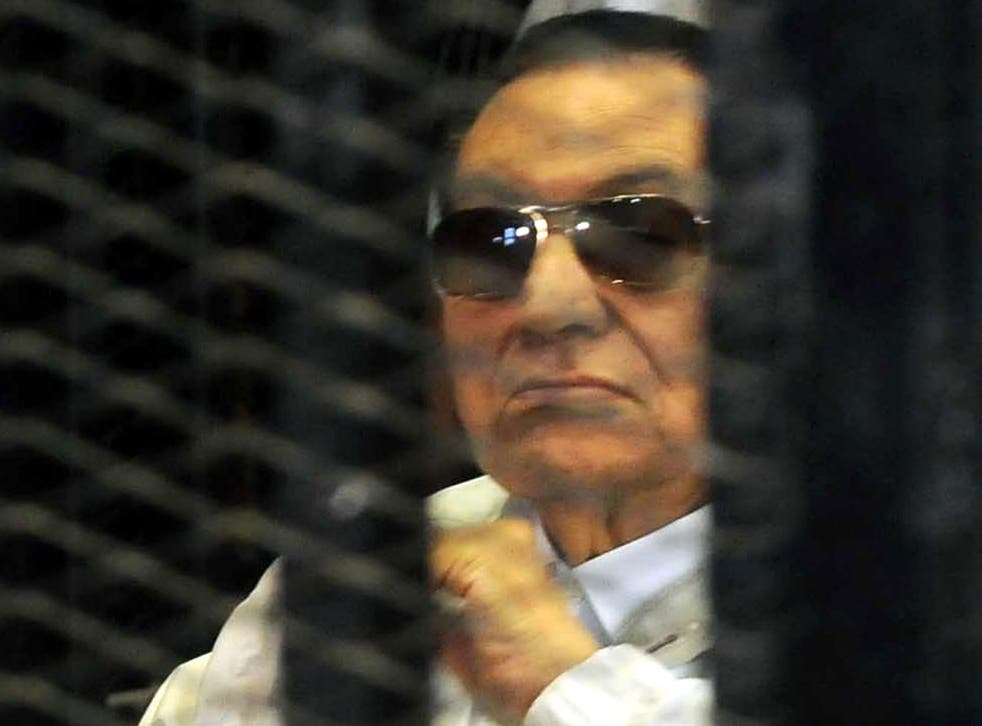 The ousted Egyptian President Hosni Mubarak has been sentenced to three years in prison after being convicted of embezzlement.
during today;s hearing in Cairo, Mubarak's two sons, one-time heir apparent Gamal and wealthy businessman Alaa, were also convicted of graft and sentenced to four years in prison each.
The Mubaraks were convicted of charges that they embezzled millions of dollars' worth of state funds in over a decade. The funds were meant for renovating and maintaining presidential palaces but were instead spent on upgrading the family's private residences.
The three were also fined 21.1 million Egyptian pounds ($2.9 million) and ordered to reimburse 125 million Egyptian pounds ($17.6 million) to the state treasury.
The 86-year-old was overthrown from power in February 2011 following mass protests on the streets of Cairo. In May, he was ordered to stand trial on charges of premeditated murder of demonstrators during the protests.
He was convicted in June 2012 and handed a life sentence before, in January 2013, the ruling was overturned by an appeals court and a retrial ordered.
More to follow
Join our new commenting forum
Join thought-provoking conversations, follow other Independent readers and see their replies