Hundreds of boys 'kidnapped and forced into becoming child soldiers' in South Sudan
The children were seized while preparing for school exams in Wau Shilluk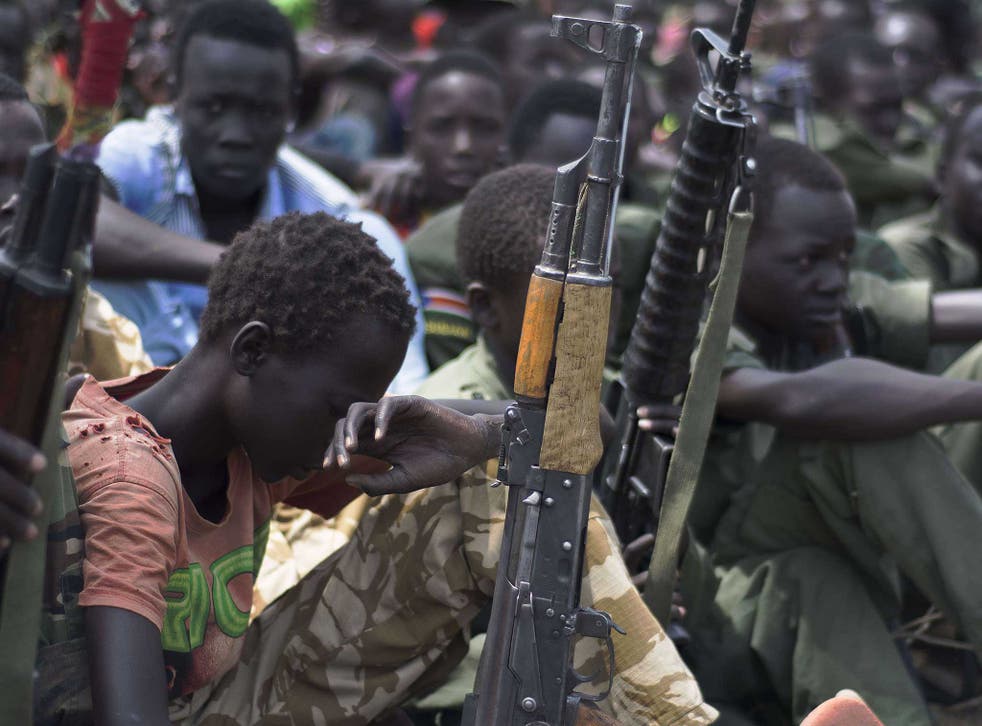 "Hundreds" of boys kidnapped by militants in South Sudan as they prepared for school exams have been forced into becoming child soldiers.
Unicef originally said 89 pupils had been seized two weeks ago alongside several men by an armed militia but now fears the number is far higher.
The children have not been found despite what the UN agency described as "intensive efforts to locate and free them".
Monitors believe the culprits were part of a Shilluk (ethnic group) militia under the control of militant chief Johnson Oloni.
They are believed to be allied with South Sudan government's Sudan People's Liberation Army (SPLA) in the ongoing civil war raging between forces loyal to President Salva Kiir and rebels led by former Vice President Riek Machar.
The SPLA claimed the Oloni militia was outside its control and Human Rights Watch has accused both sides of using child soldiers.
The boys, as young as 12, were seized from the community of Wau Shilluk in Upper Nile State, near the state's capital Malakal, when militants searched from building to building to take them by force.
A formal UN monitoring report is being prepared but investigators are being hampered by the heavy militia presence in the area making it impossible to receive first-hand information.
In pictures: South Sudan conflict

Show all 20
A spokesperson for Unicef said: "It is becoming clear the children are not together in a single group.
"Unicef understands some of the children - including some of the school boys - were allowed back into their village to eat with their parents and in some instances some children were allowed to go to school. They were then taken away again at night."
Witnesses told monitors that many of the kidnapped children had been seen in a training camp near Wau Shilluk and that in nearby Melut, boys as young as 12 years old were seen carrying guns but not in uniform.
Jonathan Veitch, Unicef's representative in South Sudan, said the children may have been about to be dispatched to fight rebels at Kaka, about 45 minutes away by boat.
"We fear they are going from the classroom to the front line," he added.
"Unicef appeals to Johnson Oloni to let those children go back to school and be with their families, immediately."
He also urged the government of South Sudan to use whatever influence it had to secure the children's release.
More than a thousand men and children have been pressed into armed service in Wau Shilluk and 12,000 children were used as soldiers by armed forces and groups across South Sudan last year, according to monitoring reports.
Hundreds have been released by a rebel group who made a deal to free about 3,000 underage fighters in January.
The conflict, which erupted in December 2013 following the country's creation in 2011 after another civil war, continues to rage.
It has pitted the ethnic Dinka people, to which Mr Kiir belongs, against Mr Machar's Nuer, with the United Nations estimating that roughly 1.9 million people have been displaced.
Speaking in December last year Secretary-General Ban Ki-Moon said "tens of thousands" had died, and called on the leaders to place their people before their "personal ambitions".
Join our new commenting forum
Join thought-provoking conversations, follow other Independent readers and see their replies