Abu Duaa al-Ansari: Leader of Isis' Sinai province killed in air strikes, Egyptian military says
Officials say more than 40 other militants killed and weapons stores destroyed in operation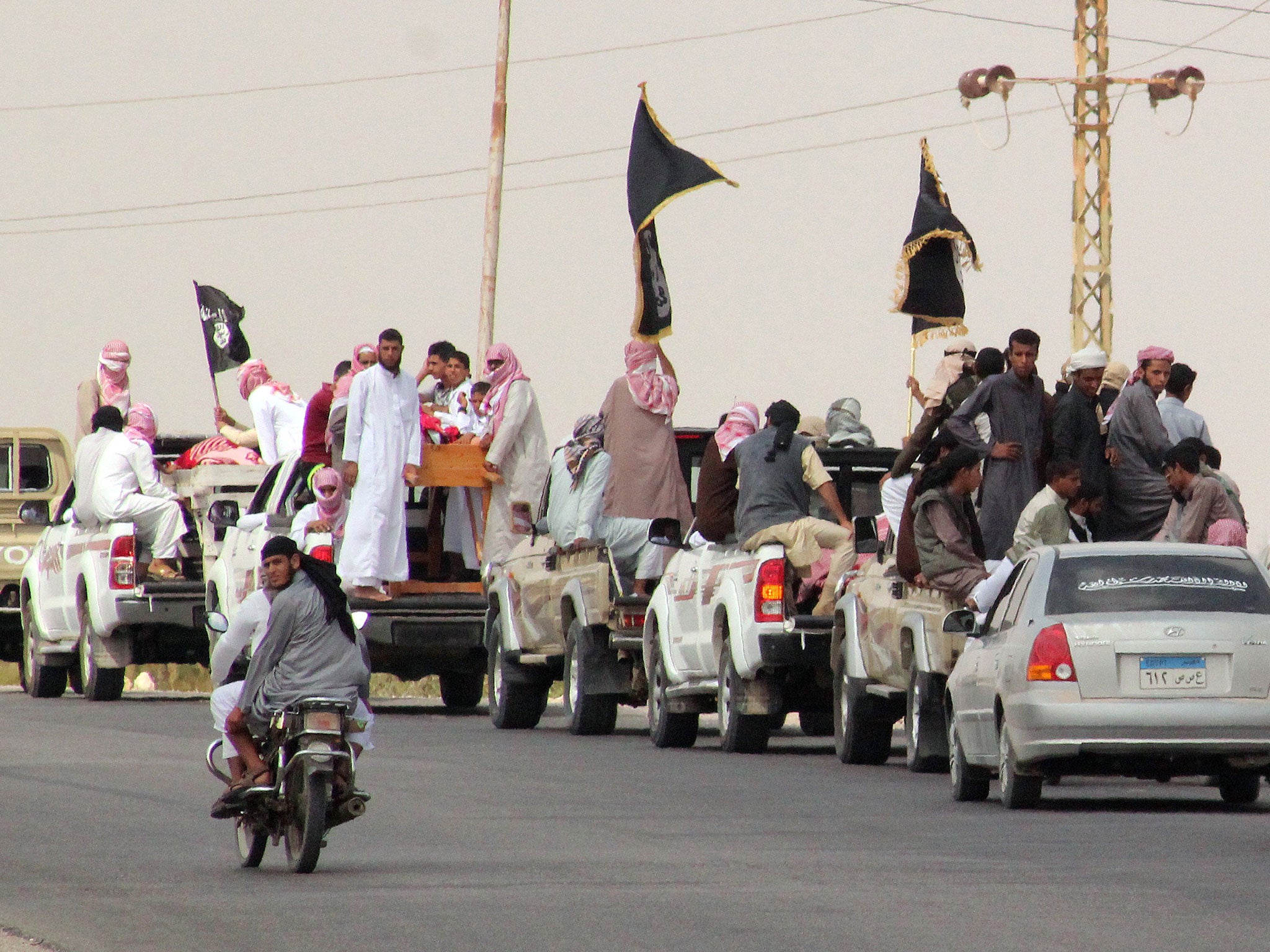 The head of Isis' affiliate in Egypt has reportedly been killed in an air strike alongside more than 40 militants and leaders.
The Egyptian military said the man, known as Abu Duaa al-Ansari, died in a bombing raid on one of the group's strongholds in northern Sinai.
Brigadier General Mohammed Samir said the operation was based on intelligence and aimed to "avenge our martyrs and track down all terrorist elements and their leaders, wherever they are".
He added: "The Air Force managed during these strikes to kill Abu Duaa al-Ansari and a number of important aides, and destroy weapons, ammunition and explosives used by the group elements stores, in addition to the deaths of more than 45 terrorists."
Officials said the strike targeted residential compound surrounded by olive groves al-Arish, the largest city in Sinai.
Stills of cockpit footage have been published appearing to show pilots lining up their target before hitting it with missiles.
It came as part of a week-long air campaign involving fighter jets, helicopter gunships and drones in response to Isis' use of roadside bombs against Egyptian troops.
Earlier this week, a 35-minute video released by the terrorist group claimed to show militants attacking Egyptian security forces with IEDs, gun battles and sniper fire.
Military officials dismissed the video as a compilation of heavily edited footage of past attacks.
Egypt vows to drive out armed groups amid Sinai attacks
Isis has not released a statement confirming the death of al-Ansari, who was previously unknown.
The name is believed to be a nom de guerre and the man's real identity has not been made public.
Mohannad Sabry, an Egyptian expert on the Sinai insurgency, said it was a "seriously embarrassing situation" that the military did not provide al-Ansari's name as it casts doubts on the purported leader's identity and the report of his death.
"Even if someone with this nom de guerre exists, this will be one more time Egypt's military announces that it has killed the leader, or a leader of a group that never publicly named its leader," he told the Associated Press.
The military's report could not be independently confirmed, with independent media largely banned in Northern Sinai and anti-terror laws restricting coverage.
Russian passenger plane crashes in Egypt
Show all 20
Hundreds of soldiers, police officers and civilians have been killed in the group's bloody insurgency on the peninsula, which has spilled over into terror attacks in Cairo and cities along the Nile.
Isis announced its affiliate in the area in 2014, calling it Wilayat Sinai (Sinai Province), after members of the Egyptian jihadist group Ansar Beit al-Maqdis pledged allegiance to Abu Bakr al-Baghdadi.
The group claimed responsibility for downing a Russian passenger plane flying from Sharm el-Sheikh to St Petersburg in October 2015, killing all 224 people on board.
Isis' propaganda magazine published a photo claiming to show the bomb planted on the aircraft, saying the attack was revenge for Russian air strikes in Iraq and Syria, but Egyptian authorities did not confirm the cause of the disaster for four months.
Recent attacks include shootings targeting police units around Cairo and the assassination of a Coptic Christian priest in North Sinai in June
Join our commenting forum
Join thought-provoking conversations, follow other Independent readers and see their replies