Kenya mall attack: Military names four suspects after CCTV of Westgate siege is broadcast
Major Emmanuel Chirchir, spokesman for the Kenya Defence Forces has identified four men as gunmen in the attacks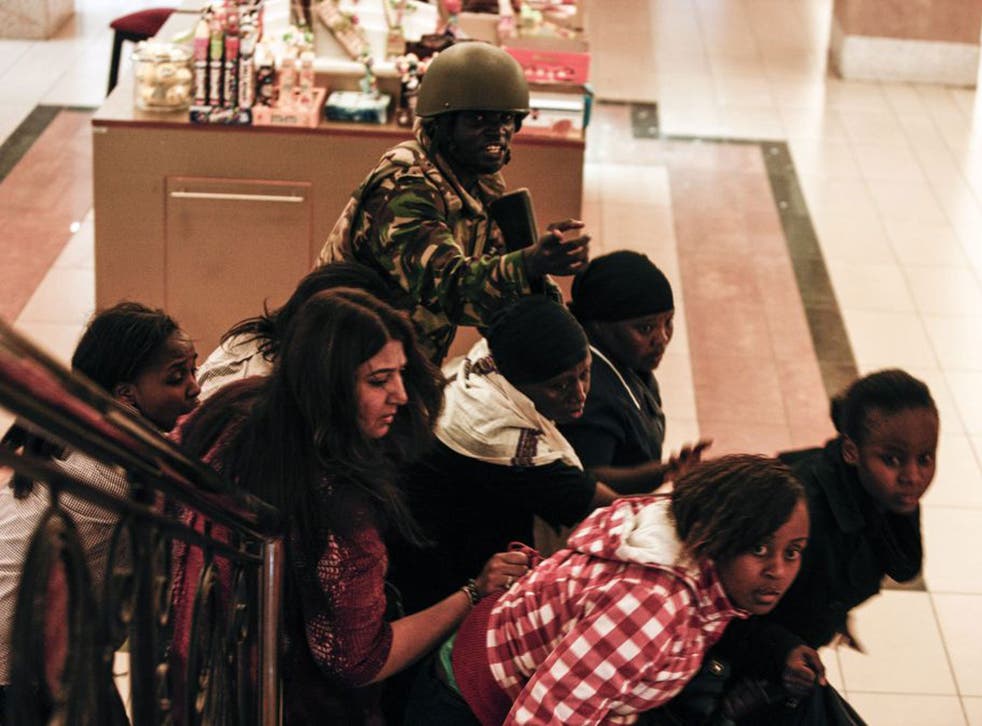 Four men have been named as suspects in the Kenya Westgate mall terrorist attack.
The identities of the men were released when a private television station in Nairobi obtained and broadcast CCTV footage from inside the Nairobi mall.
Footage from the Westgate mall aired on Kenyan television channels apparently showed at least four alleged attackers with guns walking around the mall's supermarket and a storage room.
Major Emmanuel Chirchir, spokesman for the Kenya Defence Forces, told Reuters afterwards: "I confirm these were the terrorists, they all died in the raid."
Major Chirchir named the four suspects as Abu Baara al-Sudani, Omar Nabhan, Khattab al-Kene and Umayr.
The footage shows four men walking calmly through a storeroom inside the complex, holding machine guns. One of the men's trouser legs appears to be stained with blood, although he is not limping. It is unclear if the blood is from an injury or from a victim.
In the worst terror attack on Kenyan soil since the 1998 US embassy bombings that killed more than 200, attackers armed with machine guns and grenades stormed the upscale shopping centre, shooting at everyone in sight before taking civilians hostage. At least 69 people, including six security officers, were killed.
Al-Shabaab, al-Qa'ida's affiliate in neighboring Somalia, claimed responsibility for the attack, saying it was revenge for Kenya's military intervention in Somalia in 2011 that was aimed at flushing out the extremists.
Join our new commenting forum
Join thought-provoking conversations, follow other Independent readers and see their replies