King Tutankhamun: Officials '90% sure' there is a secret chamber ancient Egyptian tomb
Some theories suggest Queen Nefertiti may have been Tutankhamun's mother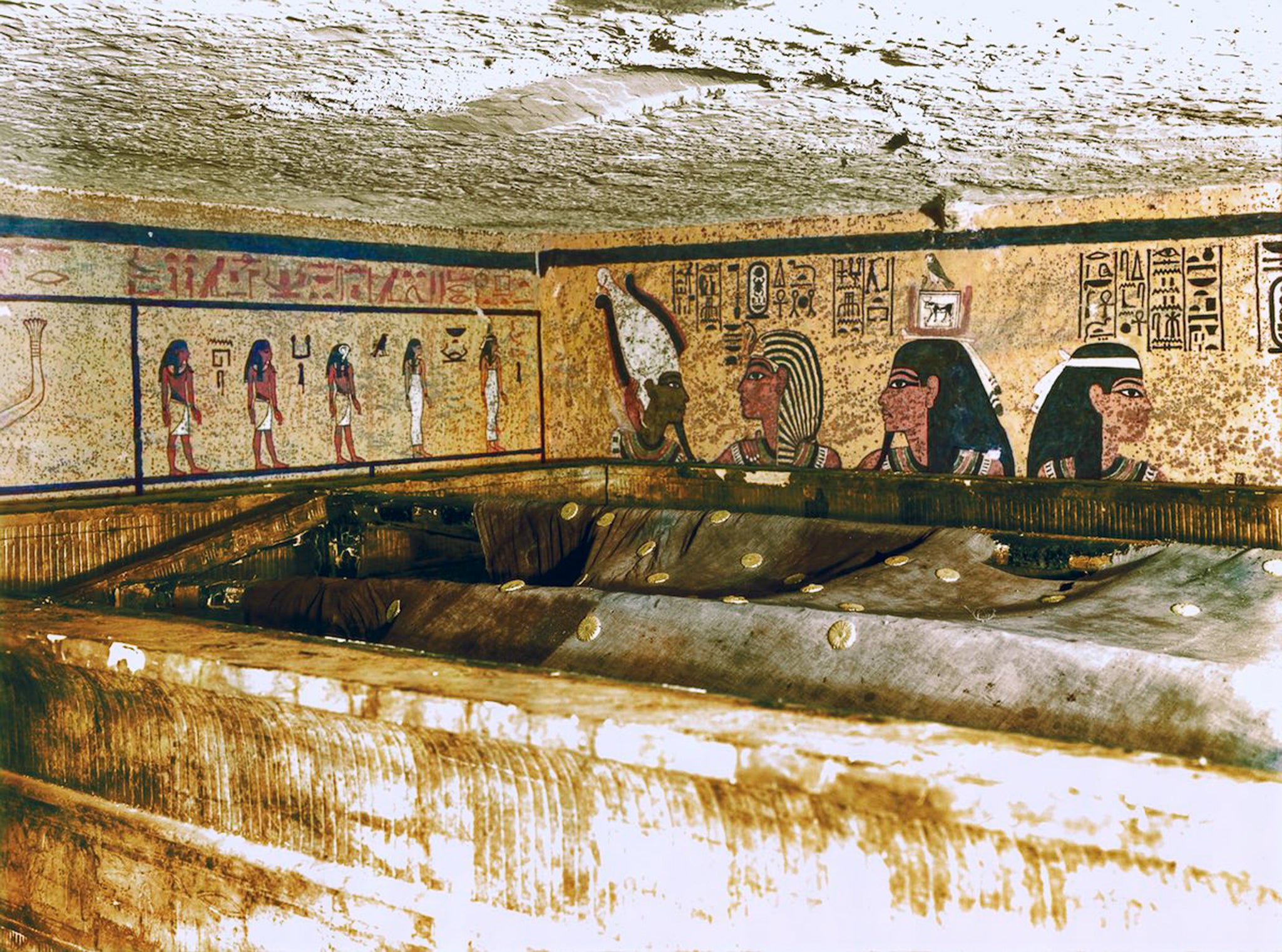 Egyptian officials say they are now "90 per cent sure" there is a hidden chamber in King Tutankhamun's tomb.
The country's Antiques Ministry said scans of the tomb provide evidence of a chamber behind two hidden doorways, possibly the resting place of Queen Nefertiti.
Some theories suggest Nefertiti may have been the mother of King Tutankhamun.
Archaeologist Nicholas Reeves believes the tomb was initially built for her, but Tutankhamun's death forced priests to open the tomb 10 years after her death, as the young pharoah's own mausoleum had not yet been built.
"We can now say that we have to find behind the burial chamber of King Tutankhamun another chamber, another tomb," Mamduh al-Damati, the Egyptian antiquities minister, said at a press conference.
Discovery of Tutankhamun's tomb - in colour
Show all 21
He said experts were "90 per cent sure" the radar tests show a hidden chamber.
"Clearly it does look from the radar evidence as if the tomb continues, as I have predicted," Mr Reeves said at the conference.
"It does look indeed as if the tomb of Tutankhamun is a corridor tomb... and it continues beyond the decorated burial chamber," he added.
"I think it is Nefertiti and all the evidence points in that direction."
However, Mr Damaty believes the chamber may contain the body of Kiya, a wife of the pharoah Akhenaten.
The scans will now be sent to Japan for further analysis - which could take up to a month.
Join our commenting forum
Join thought-provoking conversations, follow other Independent readers and see their replies