Mali manuscripts: Nations treasure trove of ancient books saved from jihadists are once again at risk
There are fears that Islamists may try to complete the cultural cleansing they started almost three years ago in Timbuktu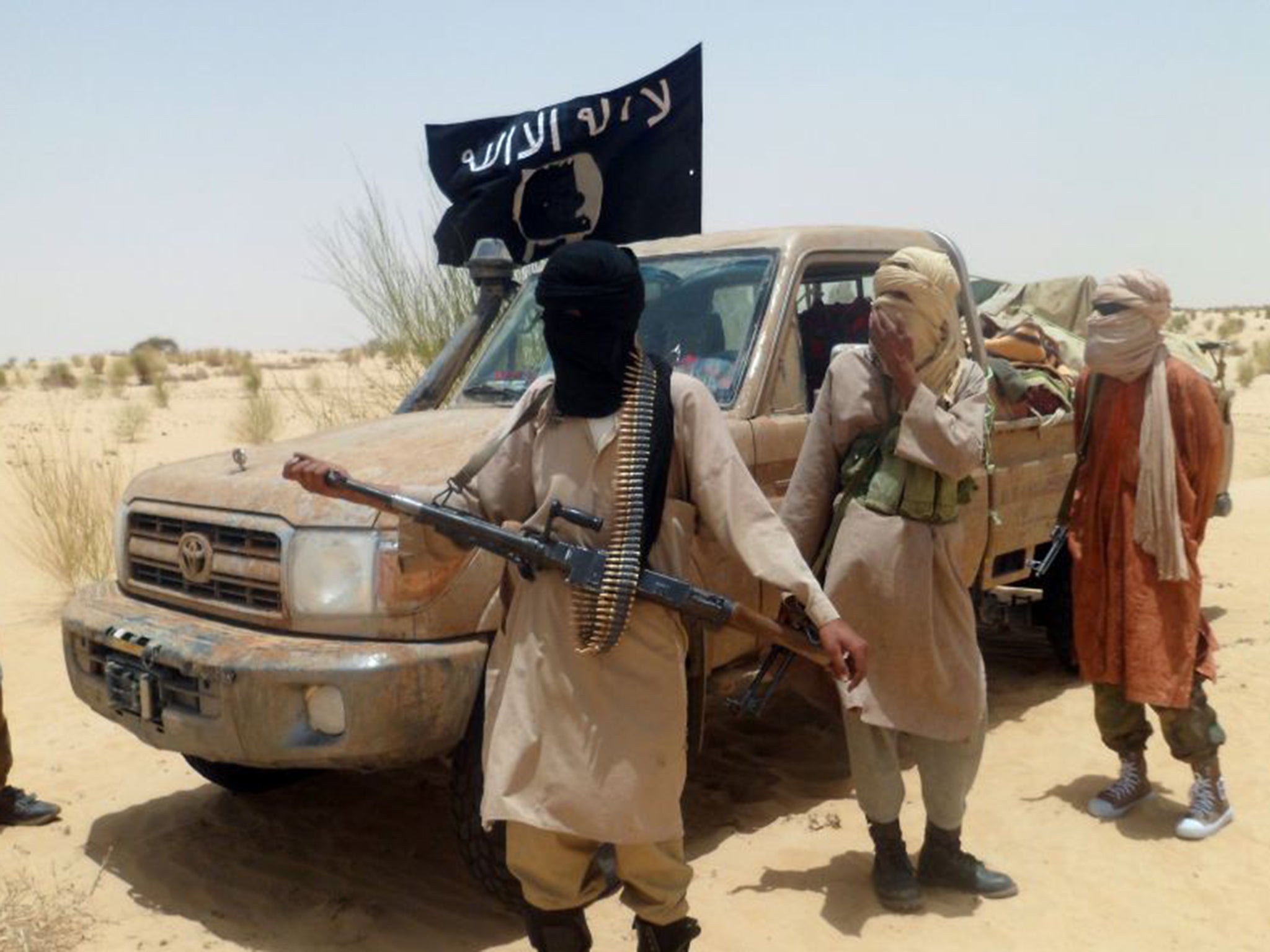 The manuscripts are a treasure trove, a priceless and rich heritage for Mali and the Sahel. They are not, however, in proud public display, but hidden away and guarded in secret places.
The collection, which dates back as far as the 13th century, is not in a part of Mali where insurgents hold sway, but in Bamako, the capital. But almost three years after they were smuggled out of the clutches of jihadists in Timbuktu who had begun to burn them, the ancient books remain at risk.
As the murderous attack on the Radisson Blu Hotel showed, Bamako is not out of the reach of the Islamists and there is fear they may try to complete the cultural cleansing they had started almost three years ago.
The original plan was that with a French military operation driving off al-Qaeda and its allies, the documents would be returned to Timbuktu. But that is no longer an option with jihadists returning and strife rekindled.
The Islamists are not the only threat to the manuscripts, which cover not just religion, but history, philosophy, astronomy, medicine and law. With criminality rising as Mali's economy continues to falter, they would be highly lucrative loot for gangs who can sell them on to unscrupulous private dealers and collectors abroad for vast profit. Once it is in that dark market, the guardians of the collection point out, they would disappear for ever.
The collection is hidden around Bamako. The largest batch, no fewer than 27,000 of them, are at a two-storey house in the suburbs where the Ahmed Baba Institute – a renowned centre of Islamic scholarship – has rebased from Timbuktu. Despite the obvious care and attention of those in charge, the conditions are far from ideal and many of the documents, some analysts estimate up to 40 per cent, have been damaged.
Initially this was caused by rainwater seeping through a leaking roof. But although that was repaired, dust and heat has begun to erase some of the beautiful calligraphy, while pages get stuck together due to the humidity, insects eating through the bindings.
"I am afraid a lot of the manuscripts have been affected, it is a great pity," said Dr Abdoulkadri Idrissa Maiga, director of the Institute. "The weather conditions here in Bamako are not good for keeping them. It's a big problem. Even the dust here is not the same as the dust in Timbuktu and believe it or not the type of dust has a bearing on how the pages can be preserved."
The head of the files department, Drissa Traore, acknowledged some of the damage took place during the smuggling process from Timbuktu. "That was unfortunate, but the alternative would have been that many of these would have been destroyed, so really there was no alternative.
In pictures: Mali Radisson hotel attack
Show all 20
"We have made some improvements in the way things are kept here, controlling some of the damage. But what we can't control is the human danger, those people who want to destroy these lovely books and those who want to steal them. All we can do is keep the places where we have them confidential."
There are contingency plans to move the collection in an emergency, but staff at the Institute point out it will be a daunting task with so many items. Meanwhile, every page is being digitalised and new camel-skin binders produced in the building by craftsmen using traditional methods. "We consider the digitalisation vital," said Fafana Sekou Sidia, in charge of the operation. "So at least we would have a record if anything is stolen or destroyed."
Mr Traore, 38, fled Timbuktu in 2012 after the jihadists took over. "Worse and worse types of fighters arrived; they were fanatical: they hated everyone, those who studied religion, like us, were being imprisoned or killed because we didn't agree with their strange version of Islam. I decided to leave when my little daughter became very ill and there was no one to treat her because they had driven away the doctors."
Mr Traore had returned to Timbuktu once since fleeing. "The city itself is OK, but the terrorists are in the surrounding countryside. It would be impossible to take these precious books back to Timbuktu for now. All we can do is try to protect them until that happens."
Join our commenting forum
Join thought-provoking conversations, follow other Independent readers and see their replies