Kenya terror attack: Mombasa police shoot dead three women dressed in burqas
'While being questioned by officers, one drew a knife and the other threw a petrol bomb'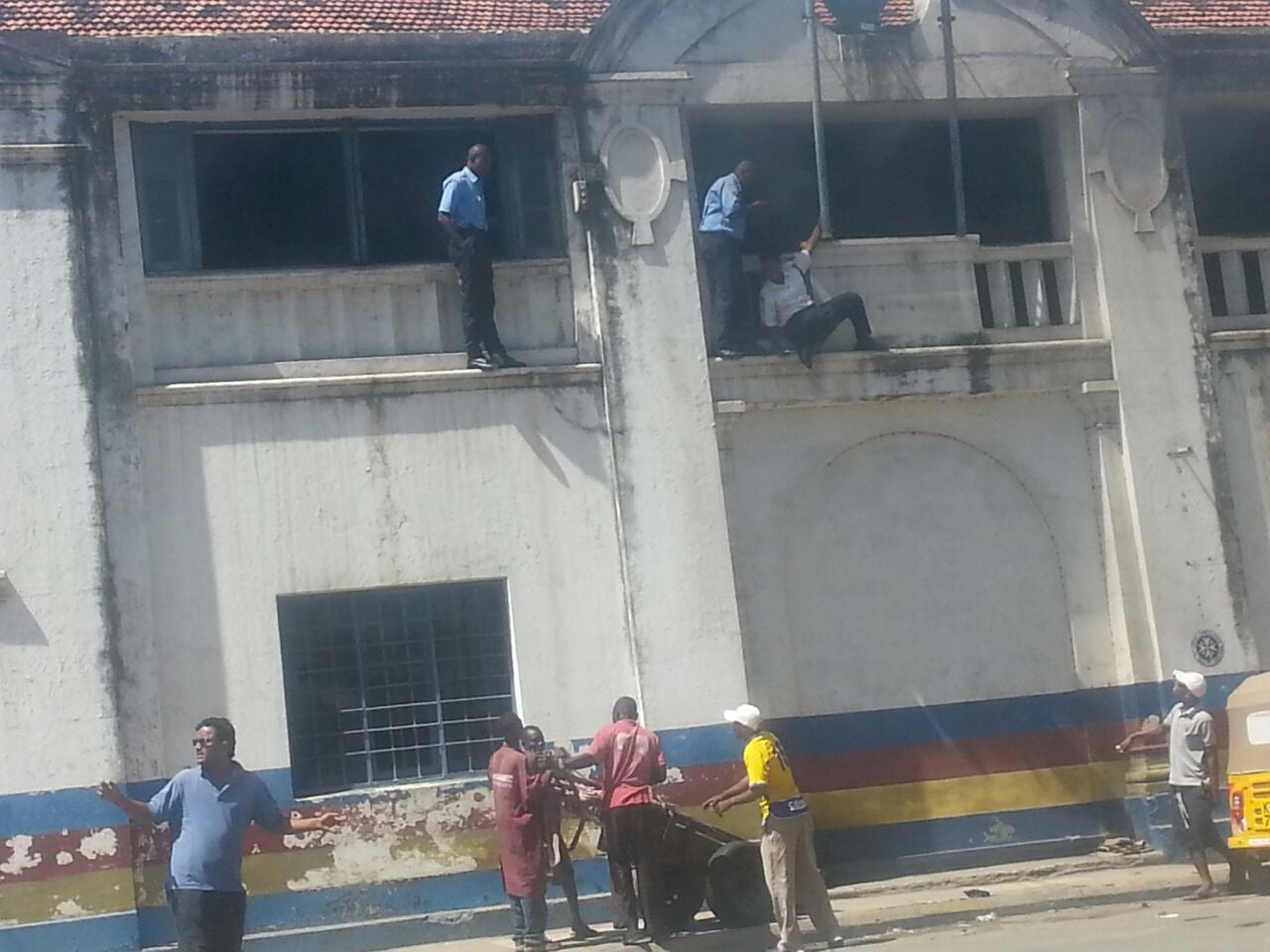 Three women dressed in burqas have been shot dead by police after launching a stabbing attack at a police station on the Kenyan coast.
No group has yet claimed responsibility for the attack, in which two Mombasa policemen were wounded.
But Kenya is one of the leading countries in a coalition fighting against the Al-Shabaab Islamist group in neighbouring Somalia and faces a constant threat of retaliatory attacks.
Speaking at the scene, Mombasa County Police Commander Patterson Maelo told reporters the women had walked into the station on the pretence of reporting a stolen mobile phone.
"While being questioned by officers, one drew a knife and the other threw a petrol bomb at the officers. The station caught fire," he said.
"Police shot the three and killed them. Two officers are in hospital with wounds. Presumably it is a terror attack."
Salma Mohamed, a witness who was at the station to see a relative in custody, said one attacker had jumped onto a counter and stabbed an officer in the thigh before being shot.
Mombasa on the coast of Kenya, a city which has a large Muslim population, has been targeted by Islamist militants in recent years, although the frequency of attacks have subsided.
World news in pictures
Show all 50
Al-Shabaab was behind an attack on Nairobi's Westgate shopping mall, in which 67 people died, and a raid on Garissa University in the northeast, in which 148 were killed. The militants also launched several attacks in 2014 that left more than 100 dead in Lamu County region.
Additional reporting by agencies
Join our commenting forum
Join thought-provoking conversations, follow other Independent readers and see their replies