Monkey trips over in power plant, sends Kenya into nationwide blackout
Thousands of homes left without power after trespassing vervet sabotages wires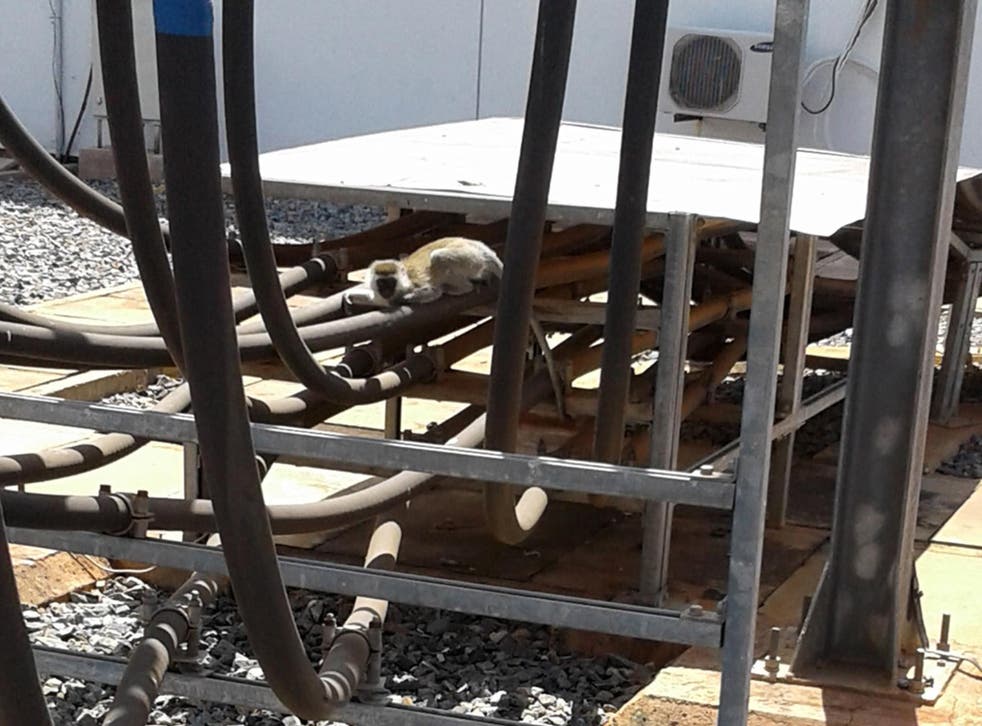 Thousands of Kenyan residents were left without electricity when a small monkey accidentally sabotaged wiring at a major power plant.
The wild vervet monkey tripped a transformer after climbing off a roof at Gitaru Hydroelectric Power Station in the Eastern Province, according to NPR.
Kenya Electricity Generating Co (KenGen) explained in a Facebook post that the generators were sent into "overload" by the subsequent chain reaction, losing over 180MW of electricity and prompting a "national power blackout".
Many homes in Kenya's capital Nairobi were still without power on Wednesday, despite KenGen announcing it had resolved the issue on Tuesday evening.
The post continued: "KenGen power installations are secured by electric fencing which keeps away marauding animals.
"We regret this isolated incident and the company is looking at ways of further enhancing security at all our power plants.
"The system has since been restored and all our power generating units are operating normally."
Where not to visit if you love animals

Show all 9
The monkey survived the incident and was later transferred to the Kenyan Wildlife Service to be looked after.
The Gitaru plant is believed to be the largest hydropower station in East Africa and serves thousands of homes with electricity.
Vervet monkeys are typically around 2ft long and enjoy running along power lines to reach fruit from from low-hanging trees.
Join our new commenting forum
Join thought-provoking conversations, follow other Independent readers and see their replies