'The city is very quiet': Nairobi left reeling after latest terrorist attack
Attack has brought back memories of 2013's Westgate mall siege and massacre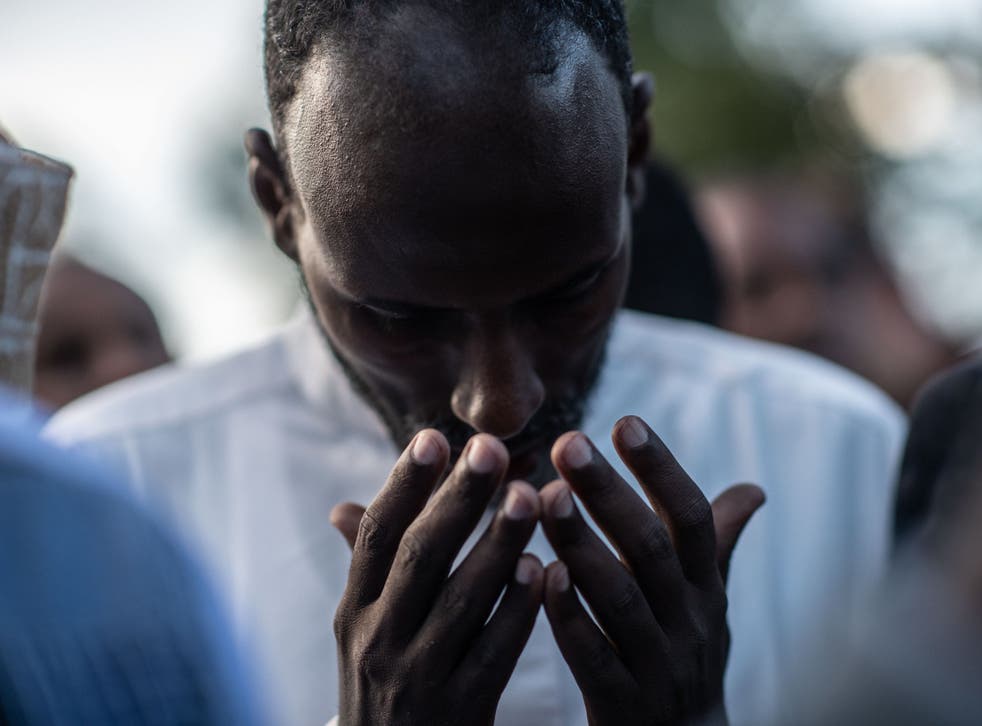 As the 20-hour siege of the dusitD2 hotel complex ended on Wednesday morning, security forces were combing the city, and survivors and residents were reeling from the attack.
Kenyan president Uhuru Kenyatta says the "terrorists" have been "eliminated" after the atrocity left 14 dead, including one British citizen, a development worker called Luke Potter.
More than 700 civilians had to be evacuated, and some jumped from windows or ran out under fire.
At the Avenue Hospital in the Parklands neighbourhood, Tricia, a staff member at the dusitD2 hotel is being released – but is still dazed.
"I think I was rescued this morning," she says. "It was a little dark but all I could think of was that I'll see my family again."
After falling down some stairs while trying to escape, Tricia – who does not want to give her last name – was given the all-clear for internal bleeding.
At least two groups of people were trapped throughout the night, with gunfire continuing as dawn broke.
Some sent text messages out begging for medical help.
Kenyatta has not identified how many attackers were involved, but CCTV clips show at least five dressed in black.
Another survivor, Elec Yule, chimes in. "There was flesh. The attacker's or a victim's, I don't know. I just closed my eyes," Yule recalls.
As Kenyatta urges Kenyans to "go back to work without fear", the Red Cross confirms a number of those involved in the siege are already seeking psychological counselling. It also reports that 94 people remain missing.
"The city is very quiet and you can see people are extremely worried and cautious," says Charles Meshala, a taxi driver.
"People on my WhatsApp have been exchanging photos of the terrorists after detonating themselves."
Tuesday's attack was claimed by Al-Shabaab, the Somali branch of Al-Qaeda, and brings back memories of the Westgate mall siege and massacre in 2013, in which 67 people were killed over several days, and which was also carried out by the extremist group.
"This will definitely affect Somalis living here. Especially the ones living in Eastleigh," says Meshala.
Nairobi hotel attack – in pictures

Show all 23
Eastleigh is home to many Somali immigrants and is often referred to as "Little Mogadishu".
Notorious for its traffic jams, Nairobi is noticeably quieter on Wednesday.
At a half-empty French restaurant along Riverside Drive, Matt Jones, a 70-year-old British retiree and long time resident of the East African capital, sits on his own.
He expresses frustration and sadness for the city he has called home for the past 23 years.
"I opted to retire here and often invite my friends to see this beautiful country and experience its hospitality," he says.
Terrified people flee upmarket hotel complex in Kenya capital after suspected attack
"I'll be honest with you; it does scare me and brings back bad memories. I feel bad for this world be it Brexit back home or terrorism in other countries but I still believe in the forces here."
At an upscale mall not far from the site of Tuesday's attack, Paras Jagdish, a doctor from Mombasa, laments that people are referring to the relatively small death toll, when compared with the Westgate incident.
"It's scary and sad and what makes me upset is that people think since we have less casualties than the Westgate Mall attack, that's better. It's not. Lives have been lost," he says.
Kennedy Kanyan'gonda, a McGill University staff member on holiday in Kenya to see family, says that when he had been at the Westgate mall, earlier on Wednesday, now ostensibly fully secured with armed officers and sniffer dogs, he couldn't help but feel fearful.
"I don't want the terrorists to win, but even though I was there having a meal, all I could think about was how I'm worried and scared I am."
Register for free to continue reading
Registration is a free and easy way to support our truly independent journalism
By registering, you will also enjoy limited access to Premium articles, exclusive newsletters, commenting, and virtual events with our leading journalists
Already have an account? sign in
Register for free to continue reading
Registration is a free and easy way to support our truly independent journalism
By registering, you will also enjoy limited access to Premium articles, exclusive newsletters, commenting, and virtual events with our leading journalists
Already have an account? sign in
Join our new commenting forum
Join thought-provoking conversations, follow other Independent readers and see their replies