Nelson Mandela back in hospital with 'serious' lung infection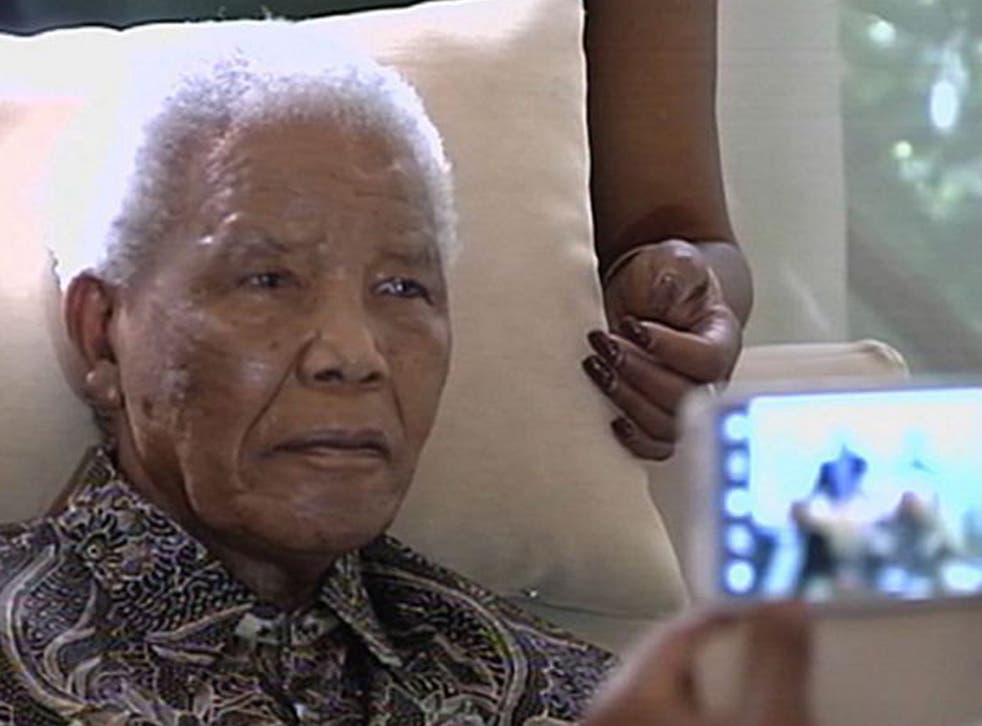 Nelson Mandela has been admitted to hospital in a "serious but stable" condition as a result of a lung infection.
The 94-year-old anti-apartheid leader has had recurring problems with his lungs since he contracted tuberculosis during his time as a political prisoner.
A statement issued by the office of South African President Jacob Zuma said Mr Mandela had been ill for the past few days, but he was transferred to a hospital in Pretoria overnight when his condition deteriorated.
It said Mr Mandela is receiving expert care and "doctors are doing everything possible to make him better and comfortable".
The President wished Mr Mandela a speedy recovery and asked for the media and the public to respect his privacy. Mac Maharaj, the President's spokesman, told the BBC that Mr Mandela is in "good spirits", adding: "He is a fighter and he will be with us as long as he is there fighting."
However, African National Congress spokesman Jackson Mthembu told Sky News that his party was "prepared for the worst" and urged "all people of world to pray for his recovery."
According to Mr Maharaj, Mandela's family members are by his side in hospital.
"Naturally the immediate members of the family have access to him and it's always good for the patient that he has been accompanied by one or other of them, and that has happened," he said.
Nelson Mandela's wife, Graca Machel, cancelled an appearance at a hunger summit this weekend to fly back to South Africa. Ms Machel was due to address the Nutrition for Growth meeting in London this afternoon.
But her name was removed from the provisional list of speakers this morning with organisers saying she had to cancel "for personal reasons".
Mr Mandela, who was imprisoned by the racist white regime for 27 years, was awarded the Nobel Peace Prize in 1993. A year later, he became president in South Africa's all-race elections.
Prime Minister David Cameron tweeted his support to Mr Mandela, saying: "My thoughts are with Nelson Mandela, who is in hospital in South Africa."
The anti-apartheid leader became president in South Africa's all-race elections in 1994. Mr Maharaj said he first developed his lung condition many years ago when he was incarcerated in prison, and that it is a problem that "comes and goes".
"It gets treated and he gets better," Mr Maharaj said. "He's prone to lung infection. There's a long history behind that.
"He's suffered from lung infection at different times. The first time we came across it was years ago when he was in prison."
Mr Maharaj added that there was no suggestion that Mr Mandela was unconscious.
Join our new commenting forum
Join thought-provoking conversations, follow other Independent readers and see their replies