Nigeria suffering 'worst humanitarian crisis in the world' amid war with Boko Haram, Unicef warns
'Globally, you just don't see this. You have to go back to places like Somalia five years ago to see these kinds of levels'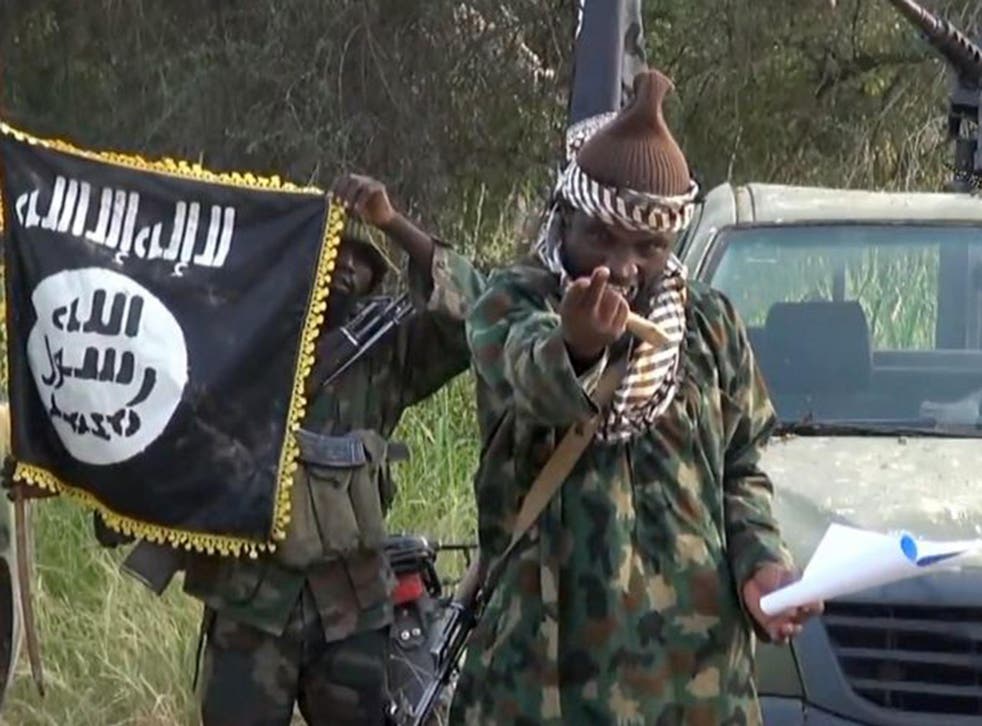 In its short, seven-year insurgency, Boko Haram has emerged as one of the most ruthless and deadly radical militant groups on the planet.
But the 20,000 people killed in the recent clashes in northeastern Nigeria could be dwarfed by the number of children facing death through malnutrition in areas affected by the fighting, the UN has warned.
Nowhere else in the world is suffering a humanitarian crisis on the same scale, according to Unicef's chief of nutrition in Nigeria, Arjan de Wagt.
The UN Children's Fund estimates as many as 75,000 children will die in the coming year if donors do not act quickly to address the famine-like conditions in the area.
Of 4 million people in desperate need of food are about 2.2 million people trapped in areas where Boko Haram is operating or in newly liberated areas that still are too dangerous to reach by road, de Wagt said.
Most severely malnourished children die of secondary illnesses like diarrhea and respiratory infections, de Wagt told The Associated Press. "But with famine, you actually die of hunger," and that is what is happening, he said.
Severe malnutrition is being found in 20, 30 and even 50 per cent of children in pockets of the region, he said.
"Globally, you just don't see this. You have to go back to places like Somalia five years ago to see these kinds of levels," de Wagt said. Nearly 260,000 people died in Somalia between 2010 and 2012 from severe drought aggravated by war. At the time, the United Nations said aid needed to be provided more quickly.
Unicef on Thursday doubled the amount of its appeal for Nigeria, saying $115 million (£88 million) is needed to save children whose "lives are literally hanging by a thread." Only $24 million has been raised so far, the agency said.
The lack of money has meant some 750,000 people living in accessible areas could not be helped this year, spokeswoman Doune Porter said.
The crisis has reached "catastrophic levels" for people who have sought refuge in towns controlled by the military but who are "entirely reliant on outside aid that does not reach them," aid group Médecins sans frontières said.
And Oxfam's aid group spokeswoman, Christina Corbett, said: "Many families are only able to eat once every few days and usually only watered-down porridge. They are going to bed hungry and waking up with no way to change that."
The rise of Boko Haram

Show all 20
The Associated Press has previously reported recent allegations by displaced people and aid workers that food aid is being stolen in Maiduguri. Nigeria's government has said it would investigate.
MSF said Nigerian authorities are responsible for ensuring aid is delivered and described the overall aid response as "massively insufficient, uncoordinated and ill-adapted."
Muhammad Kanar, the area coordinator for Nigeria's National Emergency Management Agency, denied there is even one case of malnutrition in Maiduguri. Some officials from his agency, which manages the camps, are among several accused of stealing food aid.
Additional reporting by agencies
Join our new commenting forum
Join thought-provoking conversations, follow other Independent readers and see their replies