Nigeria massacre: Boko Haram Islamists kill 42 at boarding school in Yobe state
All secondary schools in the state closed until September after three deadly attacks in recent weeks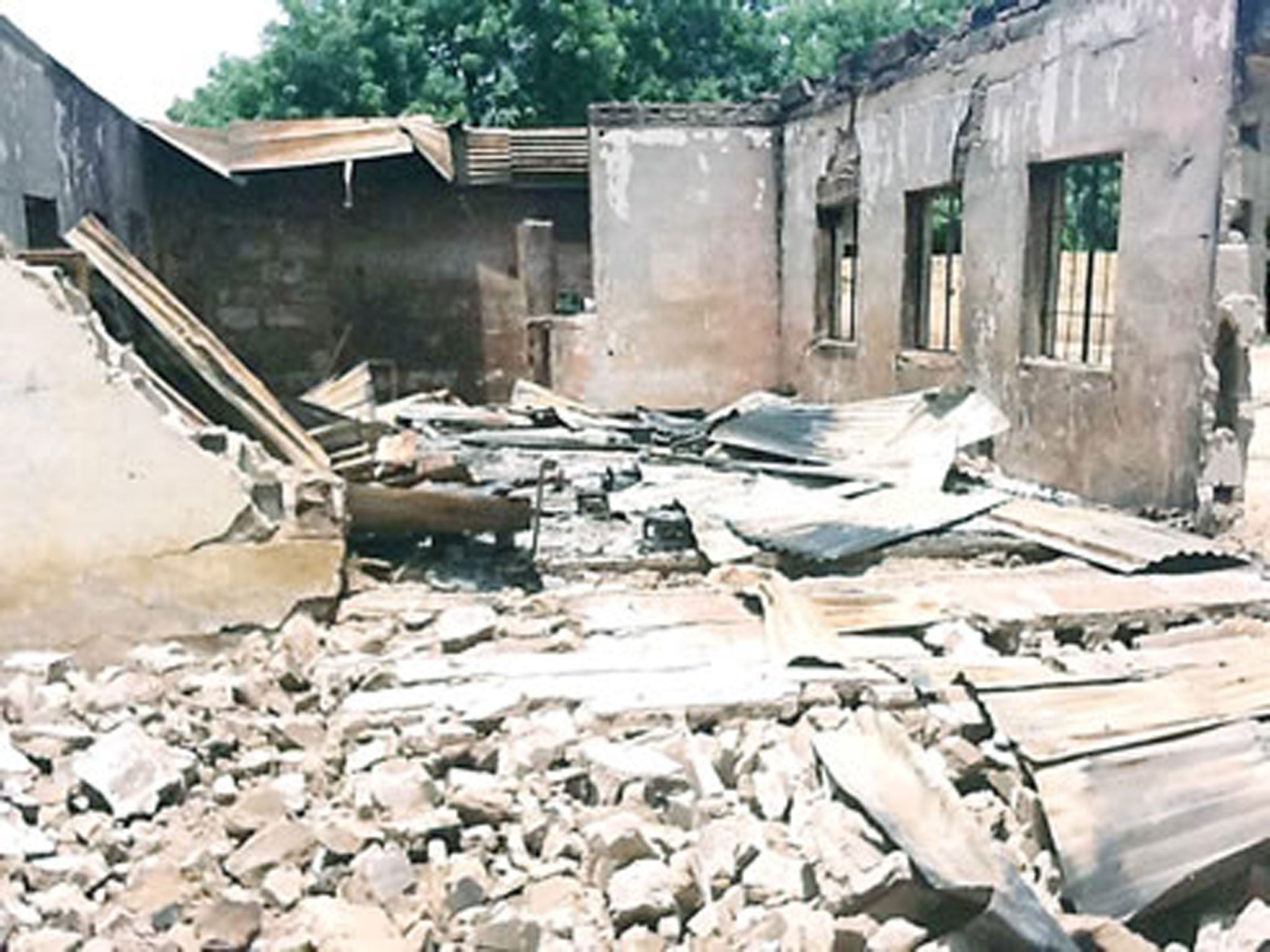 Nigeria has ordered the closure of all secondary schools in Yobe state after Islamic extremists massacred 42 people at a boarding school in the region.
Following the gun and bomb attack, which occurred on Saturday morning in the Mamudo district, Yobe state governor Ibrahim Gaidam "directed that all secondary schools in the state be closed down from Monday 8th July 2013 until a new academic session begins in September" according to a government statement.
The massacre is the third attack on a school in north eastern Nigeria in recent weeks, and the second to occur in Yobe state.
During the assault, Boko Haram Islamists marched students and staff into a dormitory, throwing explosive devices into the room with them. They then opened fire on the building and set it alight.
It is believed many of the victims had been sleeping as the Islamists approached the school, with the killing itself starting around 5.30am.
Local residents said they thought the attack could be a reprisal for the killing of 22 Boko Haram members during a military raid in the town of Dogon Kuka last Thursday.
Nigeria's President Goodluck Jonathan declared a state of emergency in Borno, Yobe and Adamawa states on May 14 in response to the growing Islamist insurgency in the region, with the Dogon Kuka raid seen as one of the military offensive's biggest successes since the declaration.
As part of the offensive, however, mobile and satellite phone services were cut throughout Yobe state in an effort to stop the largely Boko Haram groups communicating with one another from their largely remote, countryside bases. Landline phone networks are virtually non-existent in Nigeria.
The move has been criticised by locals who are said to have grown impatient with the lack of progress in halting the insurgency, and with the impact the lack of telecommunications has had on daily life in the area.
The Yobe state government has also called on President Jonathan to reinstate the mobile phone services, arguing it was preventing residents from reporting suspicious activity.
Boko Haram - whose name roughly translates as "Western education is a sin" - has repeatedly attacked schools in the largely Islamic states of northern Nigeria.
Violence linked to the group has left over 3,600 people dead since 2009, including killings by security forces, which have come under criticism for alleged abuses.
Boko Haram has drawn the scrutiny of Western nations fearing links with outside extremists groups such as Al-Qaeda's North African branch, known as Al-Qaeda in the Islamic Maghreb.
Yesterday the European Union condemned the Yobe school attack, labelling it a "horrific murder by terrorists."
Join our commenting forum
Join thought-provoking conversations, follow other Independent readers and see their replies