Female bobsleigh team become first athletes to reach Winter Olympics in Nigeria's history
Seun Adigun, Ngozi Onwumere and Akuoma Omega qualify after competing in five races in North America
Tom Embury-Dennis
Saturday 18 November 2017 18:11 Comments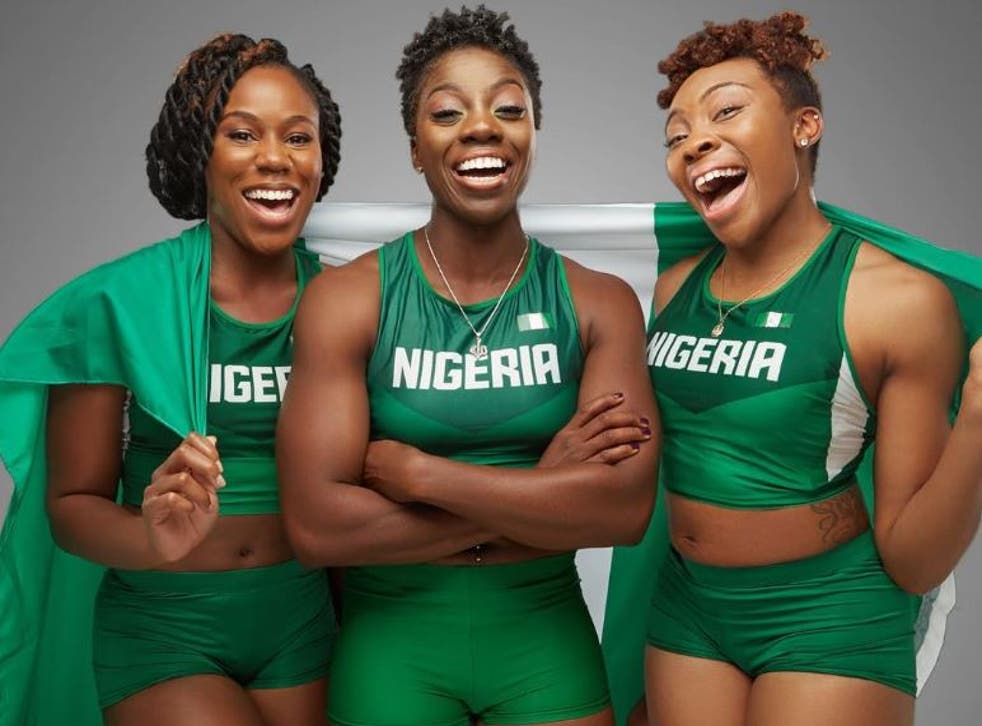 Nigeria's female bobsleigh team has qualified for the 2018 Winter Olympics, meaning the three athletes will become the first in any sport to represent their country in the competition.
Seun Adigun, Ngozi Onwumere and Akuoma Omega made history after successfully completing five races held across North America in Utah, Whistler and Calgary.
As a result, they will head to Pyeongchang, South Korea in February.
Ms Adigun, who competed in the 100 metre hurdles at the London Olympics in 2012, launched a Go Fund Me campaign late last year to raise the $75,000 (£66,000) needed to fund their Olympic bid. She achieved her target in just 11 months.
The 30-year-old told US sports broadcaster ESPN that the achievement was a "huge milestone" for Nigerian sport.
Solomon Ogba, Bobsled and Skeleton Sports Federation of Nigeria's president, said: "Their hard work was inspiring and I hope Nigerians can appreciate what it took for them to achieve this.
"They are all very successful people in their own right – in sports and out of it, and somehow they are still motivated and still push for more success.
"I have watched them train and work hard to represent Nigeria at the Winter Olympics in a very technical and high-risk sport and they have achieved that."
Meanwhile, Simidele Adeagbo, another Nigerian athlete, is just two races away from qualifying for the skeleton competition.
Register for free to continue reading
Registration is a free and easy way to support our truly independent journalism
By registering, you will also enjoy limited access to Premium articles, exclusive newsletters, commenting, and virtual events with our leading journalists
Already have an account? sign in
Join our new commenting forum
Join thought-provoking conversations, follow other Independent readers and see their replies