Nigerian forces find girl wearing bomb after stopping two suspected Boko Haram members
Arrests followed four suicide bombings involving females in Kano region over past week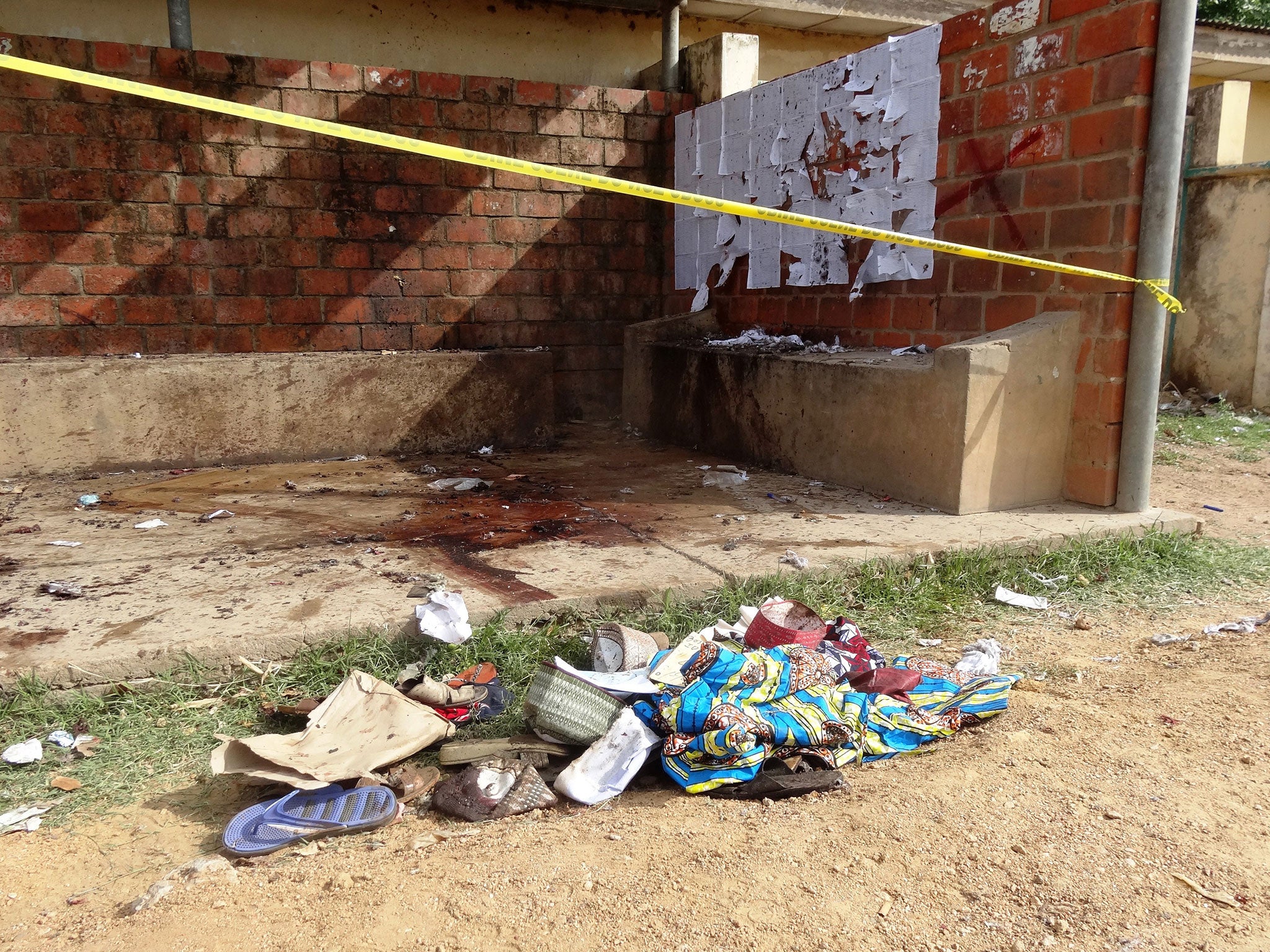 Nigerian authorities have arrested two suspected Boko Haram members who were found travelling with a young girl with explosives attached to her, the Nigerian government has announced.
According to government spokesman Mike Omeri, the two suspects had been travelling with the girl in a Honda CRV car heading towards Katsina state in the north of the country.
He said that after being stopped, the young girl had a high level of explosives strapped to her waist. Following the discovery, both men tried to escape but were quickly caught and arrested.
In a statement Omeri said: "Ten-year old Hadiza was discovered to have been strapped with an explosive belt and, immediately, Iliya and Zainab made attempt to escape with the car, but were later blocked by other concerned Nigerians and subsequently arrested."
The news of the interception of the girl came on the same day that two students were killed and eight more were injured in a suicide bombing at a university in Kano in the north west of Nigeria.
On Wednesday, Nigerian news website Information Nigeria reported that a female student had blown herself up at Kano's Northern State Polytechnic.
According to reports, students were checking their National Youth Service Corps results, when the student decided to detonate the explosives, dying instantly and killing two others.
A report in the Los Angeles Times said that this attack was the fourth female suicide bombing in the Kano region in a week, with each one reportedly linked to the terrorist group Boko Haram.
In pictures: Nigeria kidnapped schoolgirls
Show all 35
On Sunday, a 15-year-old female blew herself up near a temporary university site, resulting in five police officers suffering minor injuries. On Monday another female suicide bomber detonated a bomb that killed at least three others as they queued to buy kerosene.
This was followed a few hours later by a suicide bombing in a shopping mall, involving an 18-year-old woman.
In a statement released on Monday, Nigerian President Goodluck Jonathan said that the increasing use of female suicide bombers was "a new low in the inhuman campaign" of Boko Haram, and was "wicked exploitation" of girls.
Join our commenting forum
Join thought-provoking conversations, follow other Independent readers and see their replies