Port Said stadium disaster: 11 men sentenced to death for their involvement in riot that killed over 70
The incident was the country's most violent football riot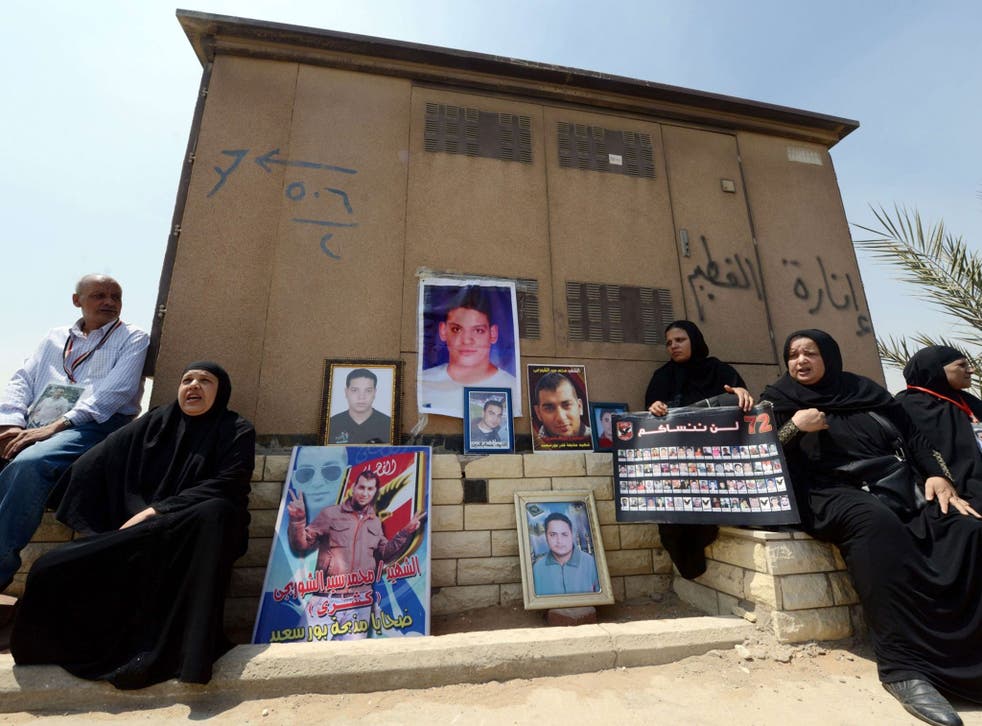 An Egyptian court has sentenced 11 men to death for their part in the Port Said stadium disaster, which remains the country's most violent incident at a football venue.
Many of the 72 people who died and the 1,000 injured were crushed as panicking fans attempted to escape from the stadium, after supporters of the local al-Masry team invaded the pitch during the game against long-time rival al-Ahli. Witnesses said others fell or were thrown from terraces.
The violence is believed to have broken out after fans of Cairo's al-Ahli team unfurled banners insulting the local team, after they won the match 3-1.
One of the 11 men handed death sentences was tried in absentia, while ten were given 15 years in jail and 14 were sentenced to 10 years. A further 15 men, including the former Port Said police chief, received a five-year sentence.
Dramatic photos from outside the courthouse appear to show a fight breaking out between a defence lawyer and a relative of one of the victims after the verdict was announced, suggesting victims were angered by the what they perceived as lenient sentencing for some defendants.
Read more: Egyptian court demanding death sentence for 11 fans accused of causing Port Said stadium disaster that killed more than 70 people
A further 21 people were cleared of charges including murder and attempted murder.
In April, the judge presiding over the case referred the death sentence to the country's most senior religious authority, Grand Mufti Shawqi Allam, for approval in accordance with Egyptian law regarding capital cases.
Yasser Sayed Ahmed, a lawyer for the family of one of the victims praised the decision, and said the ruling was "extremely fair and satisfactory".
Read more: Pakistan performs 150 executions in six months
Egyptian court postpones former President Morsi's final verdict on death sentence for jailbreak and espionage charges
Egyptian woman arrested for 'inciting debauchery'
In an attempting to prevent a similar tragedy, Egypt has introduced new regulationsto reduce the number of people allowed to attend matches.
However, some supporters have responded by attempting to storm stadiums they are banned from entering. During one such incident last February, 22 people were killed after police used tear gas to clear fans stopped from watching a league match between Cairo teams Zamalek and Enppi.
Victims suffered similar injuries to those in the Port Said riot, as most of the casualties were suffocated.
Additional reporting by Reuters
Join our new commenting forum
Join thought-provoking conversations, follow other Independent readers and see their replies