Pakistan performs 150 executions in six months, more than Saudi Arabia
Pakistan has the largest death row in the world
Doug Bolton
Tuesday 09 June 2015 16:52 Comments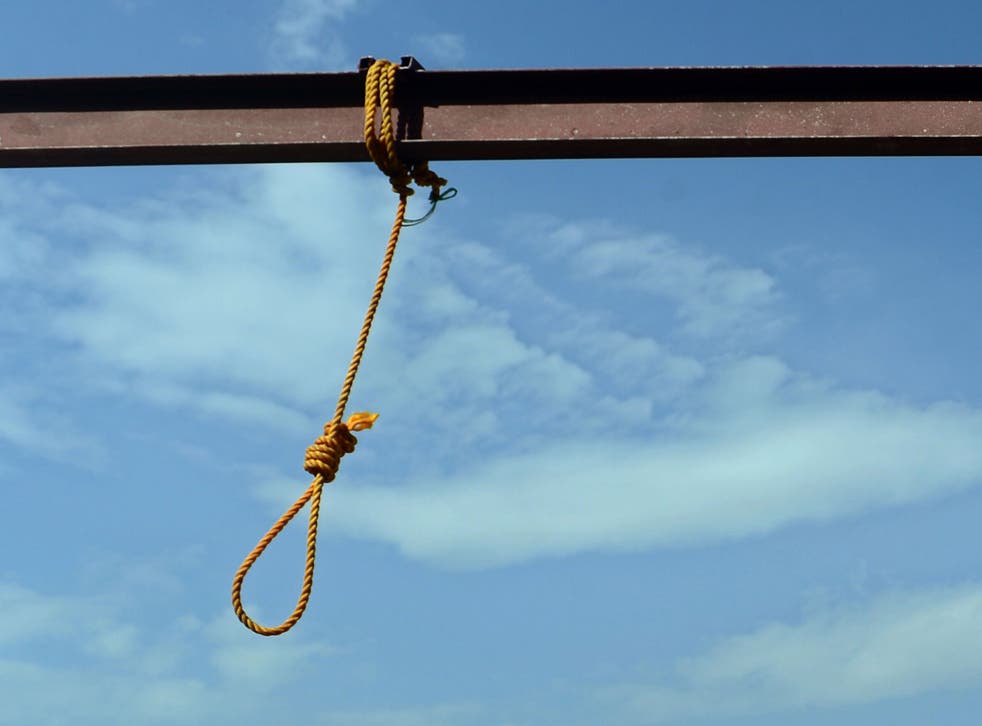 The Pakistani government has carried out 150 executions in the last six months and has become one of the world's most prolific executioners, amidst concerns that many of those set to be executed gave false confessions under torture.
The figure means that the number of executions in Pakistan in the last six months has far surpassed the figure in nations like Saudi Arabia.
Pakistan previously had a moratorium on the death penalty which began in March 2008, but it was lifted at the end of 2014, in the wake of the Taliban attack on a school in Peshawar, when terrorists murdered 132 children.
Prime Minister Nawaz Sharif lifted the moratorium only on executions linked to terrorism offences, meaning around 50 prisoners convicted of these offences were once again facing execution.
Where most executions were carried out in 2014

Show all 10
On 10 March this year, the moratorium was lifted completely, meaning around 8,500 people sentenced to death, members of the world's largest death row population, were up for execution.
Since then, executions have proceeded at a high rate. According to human rights organisation Reprieve, last Thursday marked the 150th execution since the moratorium was lifted.
Ministers in Pakistan have said they they plan to execute hundreds more inmates on death row, despite major concerns internationally over the use of torture to extract forced 'confessions'.
Many facing death are also thought to have been sentenced by juveniles , a breach of both Pakistani and international law.
Pakistan, along with the majority of nations, is a signatory to the International Covenant on Civil and Political Rights, which forbids the execution or sentencing to death of those under 18.
A 2013 study conducted by Reprieve and the Justice Project Pakistan looked at 30 Pakistani death row prisoners. It found that 10 per cent of these prisoners were arrested and sentenced to death while still under 18.
The study says: "Should this figure hold true across Pakistan's death row, there could be more than 800 child offenders among the 8,261 prisoners currently sentenced to death."
The 150th execution means that the number of executions in Pakistan has already surpassed that of Saudi Arabia, which has executed 90 people, and the USA, which has executed 14 people, both in the same period.
Shafquat Hussain would have been another in this list, were it not for the stay of execution issued hours before his hanging, which was planned for today.
He was found guilty of kidnapping and killing a child in 2004, but Reprieve and his lawyers say he was tortured into giving a confession.
His representatives say he was 14 when he was charged, but the authorities say he was 23 at his time of sentencing.
It is the fourth time that Hussain has had his execution postponed, this time due to the confusion over his age - Pakistan's Federal Investigation Agency (FIA) conducted an inquiry into his age, that was apparently based on flawed evidence and ignored records that showed him to be under 18 at the time the crime was committed.
Nisar Ali Khan, the Pakistani Interior Minister, has admitted that the authorities and doctors at the jail where he is held have contradicted each other on his true age.
Maya Foa, head of the death penalty team at Reprieve, said: "Worryingly, it appears that many of those slated for imminent execution may have been arrested as children, and convicted on the basis of forced 'confessions' extracted through torture."
"Shafqat Hussain is one such example – the Pakistani government is hellbent on executing him, despite questions over both his innocence and juvenility."
The Pakistani government does not release official figures of the number of executions, but Reprieve's estimates are based on research and public sources.
Register for free to continue reading
Registration is a free and easy way to support our truly independent journalism
By registering, you will also enjoy limited access to Premium articles, exclusive newsletters, commenting, and virtual events with our leading journalists
Already have an account? sign in
Join our new commenting forum
Join thought-provoking conversations, follow other Independent readers and see their replies