Proof that aid works? Child mortality plummets
Worldwide death rates cut by almost half in 12 years - but Africa still has challenges
Daniel Howden
Friday 14 September 2012 15:15 Comments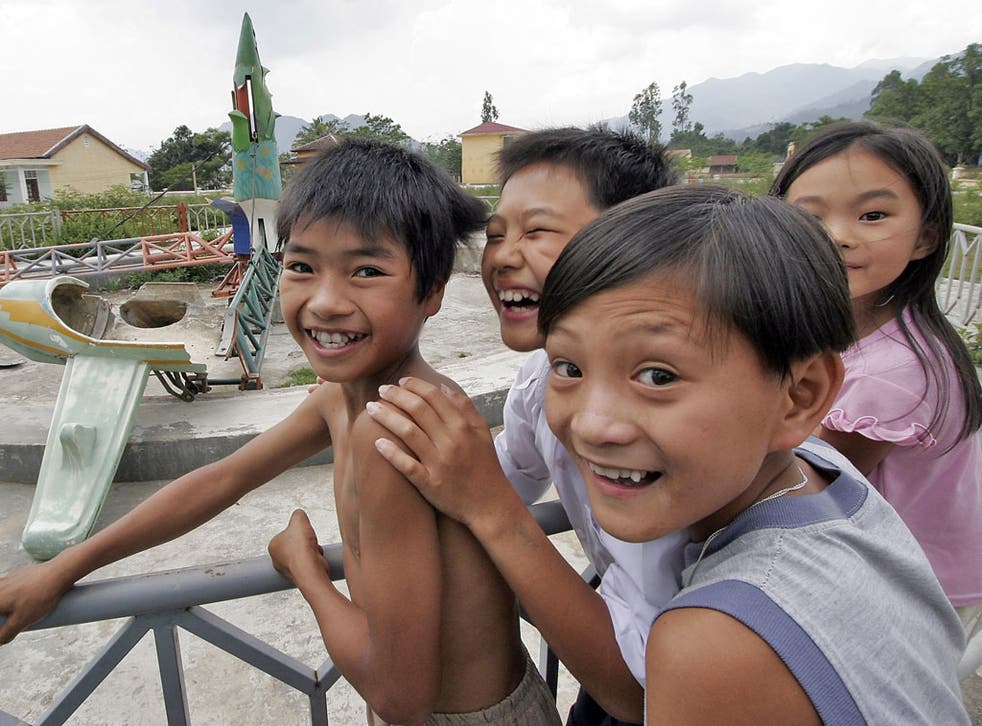 Global child mortality has nearly halved in the past two decades thanks to a mixture of better aid and economic growth in poorer countries, according to a UN report.
Research released yesterday showed fewer than seven million children under the age of five died last year compared with nearly 12 million in 1990.
While child mortality is declining across the world, huge challenges remain in sub-Saharan Africa and south Asia, which together accounted for more than 80 per cent of all under-five deaths in 2011. On average, one in every nine children in sub-Saharan Africa dies before the age of five.
"The global decline in under-five mortality is a significant success that is a testament to the work and dedication of governments, donors, agencies and families," said Anthony Lake from the UN children's agency Unicef. "But millions of children under five are still dying each year from largely preventable causes for which there are proven, affordable interventions."
The data released by Unicef and the UN Inter-agency Group for Child Mortality Estimation will be used by advocates for overseas assistance as evidence that aid is working. The sharpest drops in the number of children dying came in a trio of countries that have received significant development aid: Laos, East Timor and Liberia. The report also gives weight to the counter-argument that economic growth is lifting poorer countries out of dire poverty, with star performers such as Brazil, India and China seeing some of the sharpest drops in child deaths.
About 19,000 young children still die every day, most of them from preventable or easily treatable disease, or from chronic malnourishment. Development experts pointed to the high concentration of avoidable deaths in only a handful of countries to show that progress can be made quickly with vaccines, adequate nutrition and basic medical and maternal care. More than half the pneumonia and diarrhoea deaths – which between them account for nearly one-third of under-five deaths – come in just four countries: Nigeria, the Democratic Republic of the Congo, India and Pakistan.
"With more children dying from diarrhoea caused by lack of access to clean water and safe sanitation than Aids, malaria and measles combined, we all need to focus on these basic interventions that we know work," said Barbara Frost, Chief Executive of WaterAid
The death of children before their fifth birthday is one of the most reliable indicators of country-wide poverty. Lowering the rate was one of the cornerstones of the United Nations' Millennium Development Goals (MDGs) – sweeping anti-poverty targets meant to improve the effectiveness of international aid. Under the MDGs, developing countries were meant to reduce their under-five mortality rate by 2015 to one-third of where it stood in 1990. That ambition is unlikely to be met, with the World Health Organisation putting the 2011 reduction figure at about 40 per cent.
In sub-Saharan Africa, which has the largest number of countries struggling to meet the UN goals, the trend is nonetheless positive.
According to World Bank research this year, 16 of 20 African countries surveyed reported falls in child mortality. The African rate is now dropping twice as quickly as it did in the 1990s or the early 2000s and more sharply than it did at the onset of China's economic advance in the 1980s. That trend mirrors the rest of the world. The annual rate of reduction in global under-five mortality jumped to 3.2 per cent, up from 1.8 per cent in the previous decade.
The drop in child deaths across diverse countries – Christian and Muslim; democratic and otherwise; economic stars and laggards – suggests there is more than one cause.
Kenya is taken as a test case by many development experts. It has cut its infant mortality rate – children under a year old – by more than any other country and is making rapid progress on under-five deaths which are falling eight per cent annually. Despite a violent post-election crisis four years ago it has a democratic government and reasonable economic growth. It has also dramatically increased the number of people sleeping under insecticide-treated bed nets, suggesting that simple targeted interventions can have the biggest effect.
Register for free to continue reading
Registration is a free and easy way to support our truly independent journalism
By registering, you will also enjoy limited access to Premium articles, exclusive newsletters, commenting, and virtual events with our leading journalists
Already have an account? sign in
Join our new commenting forum
Join thought-provoking conversations, follow other Independent readers and see their replies