Oxford student refuses to tip white waitress until 'land is returned' in South Africa
More than $4,000 has been raised for the waitress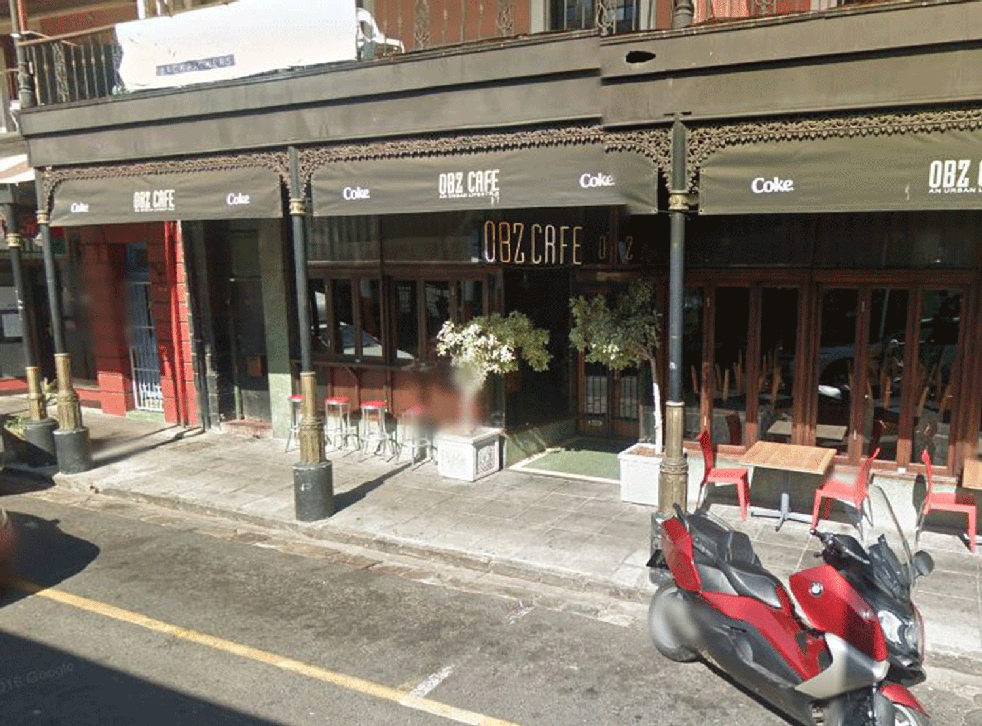 An Oxford University student refused to tip a waitress in South Africa until white residents in the country "return the land" to black residents.
Ntokozo Qwabe, who is a law student at Oxford, was criticised for the incident in which he appeared to mock a waitress whom his friend refused to tip to make a point about racial repression.
Both friends, the other named as Wandile Dlamini by Mr Qwabe, are reportedly part of the Rhodes Must Fall movement which campaigned for the removal of a statue of colonialist Cecil Rhodes from Oxford's Oriel College.
But their actions at a cafe in Cape Town, which Mr Qwabe recounted in a post on Facebook, have led to more than $4,000 being raised for waitress Asheigh Schultz on a Gofundme page.
The scale of the response led some commenters to suggest an equivalent outpouring of emotion for a black person would have been unlikely.
Mr Qwabe wrote in his post, now deleted after his Facebook account was suspended, that he was "unable to stop smiling" after the incident.
He said his friend wrote on the receipt "We will give a tip when you return the land."
"The waitress comes to us with a card machine for the bill to be sorted out. She sees the note and starts shaking," he wrote.
"She leaves us and bursts into typical white tears (like why are you crying when all we've done is make a kind request? lol)."
Mr Qwabe said the act had brought "the pressing issue of land onto the agenda" by causing other restaurant staff to come and speak with them.
He said: "The part where we take up arms hasn't even come and y'all are already our here drowning us in your white tears? Really white people. Wow [...]
"Moral of the story: the time has come when no white person will be absolved. We are tired of 'not all white people' and all other bulls***. We are here, and we want the stolen land back."
Amid criticism for the act, one Facebook commenter questioned the nature of the media and popular response.
"Firstly, what Qwabe and his friend did was deplorable [...] so doing because the server is white, and then mocking her on social media, is reprehensible," said Orlole Friedemann.
"Secondly [...] many black servers deal with macro and microagressions on a daily basis, and no social media storm results.
"This is not to say that a reaction to the mistreatment of the server was wrong, but it does throw into strong relief the different responses to white and black pain."
As prime minister of the Cape of Good Hope, Cecil Rhodes passed laws which historians say laid the foundations for apartheid.
The Independent has approached Oxford University and Mr Qwabe for comment.
Join our new commenting forum
Join thought-provoking conversations, follow other Independent readers and see their replies