Zimbabwe's parliament will 'definitely' put in motion a process to impeach President Robert Mugabe
'If Mugabe is not gone by Tuesday, then as sure as the sun rises from the east, impeachment process will kick in'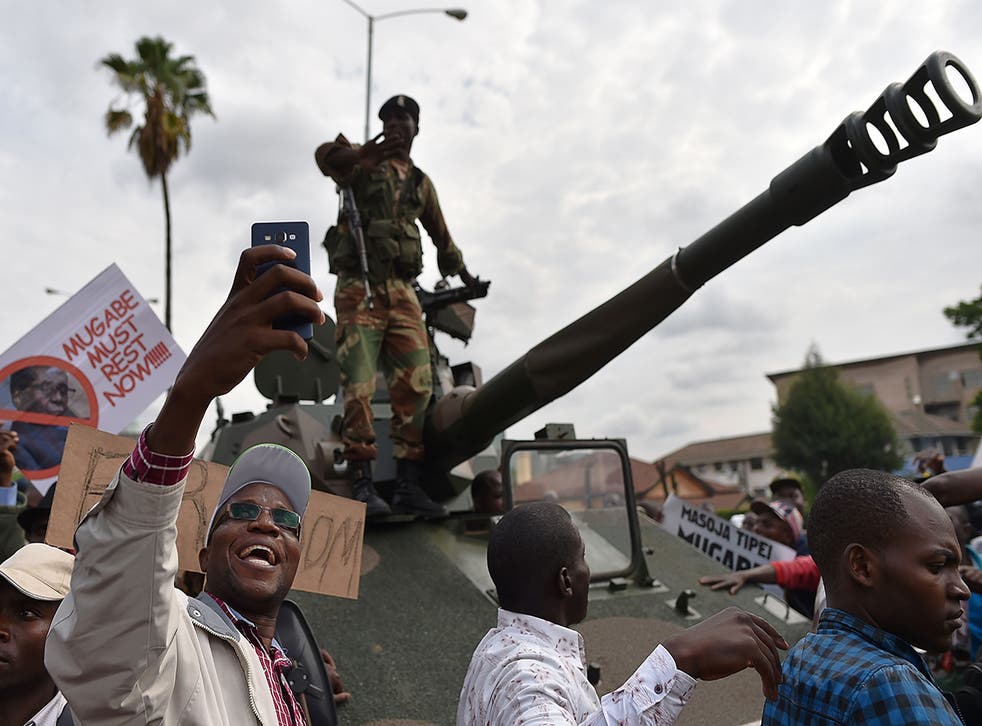 Zimbabwe's parliament is about to kick-start a legal process to impeach President Robert Mugabe.
The main opposition's parliamentary chief whip, Innocent Gonese, said lawmakers will "definitely" try to hasten the 93-year-old's exit when parliament resumes this week.
"If Mugabe is not gone by Tuesday, then as sure as the sun rises from the east, impeachment process will kick in," Gonese of the MDC-T party said.
His comments come as thousands of people in the Zimbabwean capital, Harare, took to the streets, climbing on tanks and dancing around soldiers, near to the ruling leader's Blue Roof mansion.
His house, where Mugabe is under house arrest and in discussions with the army commander to exit the government, has become a symbol to many of a failing economy, international sanctions and human rights violations.
Mugabe's party, the Central Committee, will also meet on Sunday to discuss his departure following calls from the party's provincial branches to oust the world's oldest head of state.
Mugabe's first public appearance since Zimbabwe military takeover

Show all 9
While local people are concerned about who will take over the leadership – likely former vice president Emmerson Mnangagwa – they have reportedly enjoyed protesting peacefully in the streets without fear at present of a military crackdown.
It was presumed before military intervention that first lady Grace Mugabe would have replaced Mnangagwa as vice president and put herself in a position to succeed her husband as leader.
Mugabe was recently appointed goodwill ambassador for the World Health Organisation, a United Nations agency, but the position was rescinded following an international backlash.
Agencies contributed to this report.
Join our new commenting forum
Join thought-provoking conversations, follow other Independent readers and see their replies