Robert Mugabe's re-election results are not credible, warns John Kerry
'Fraudulent and stolen' election will affect economy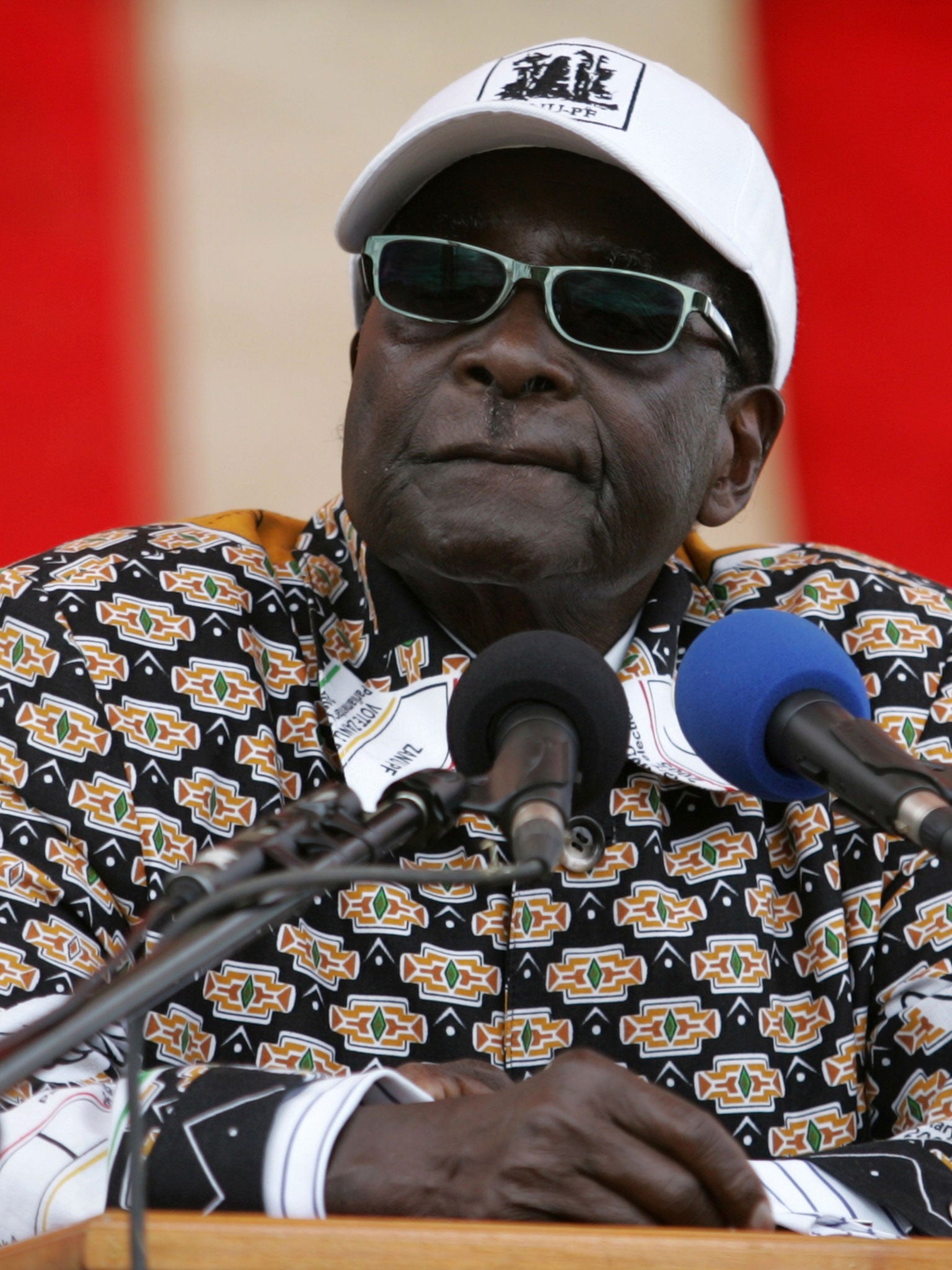 Zimbabwe could be plunged back to pariah status after the United States followed the European Union and Britain in criticising the "flawed" re-election of President Robert Mugabe, saying the result was tainted by "substantial electoral irregularities".
Mr Mugabe, 89, was confirmed as the winner in Wednesday's presidential election with 61 per cent of the vote. His Zanu-PF party also won 142 seats in the 210-seat parliament, securing the two-thirds majority needed to change the constitution. Prime Minister Morgan Tsvangirai, leader of the opposition Movement for Democratic Change (MDC), which took 34 per cent of the vote, said the elections were ''fraudulent and stolen'' and promised to take legal action.
US Secretary of State John Kerry echoed Mr Tsvangirai's concerns. "The United States does not believe that the results announced today represent a credible expression of the will of the Zimbabwean people," Mr Kerry said.
Australia joined chorus of disapproval, with Foreign Minister Bob Carr calling for a re-run of the election.
Mr Mugabe, Zimbabwe's only leader since independence in 1980, has overseen brutal attacks on opponents, property seizures, economic devastation and international isolation, notably through wide-ranging sanctions against the regime. But, since forming a power-sharing government with Zanu-PF in 2009, Mr Tsvangirai is credited with helping steer the country back to global respectability, resulting in some of the sanctions being eased.
While there are no threats yet to re-impose sanctions, Mr Mugabe and his incoming administration are unlikely to be welcomed in the West.
Western observers were barred from monitoring the polls but observer missions from the African Union (AU) and the Southern African Development Community (SADC) both gave qualified approval to the elections. One influential report by the Zimbabwe Election Support Network (ZESN), a local observer group with 7,000 monitors, says the electoral rolls were doctored, disenfranchising up to a million people.
Questions are also being asked in the wake of newspaper reports that Mr Mugabe rigged the elections using hundreds of millions of dollars siphoned from the country's diamond industry. Rumours were rife for years of shady deals between the Chinese mining companies and ZANU-PF officials, and The Sunday Times claims to have seen secret documents allegedly showing the party using the money to hire an Israel-based firm to rig the electoral roll.
The mounting criticism about the election is also expected to affect the country's fragile economic recovery, with the incoming administration likely to take a harder line on foreign investors. Mugabe's indigenisation policy aimed at seizing majority stakes in foreign firms has been partly held back by Mr Tsvangirai, but the ZANU-PF victory could mean a roll out of new measures – and an exodus of foreign business.
Join our commenting forum
Join thought-provoking conversations, follow other Independent readers and see their replies