Sailors escape Somali pirates after being held hostage for nearly four years
The sailors had been repeatedly tortured and starved during their years in captivity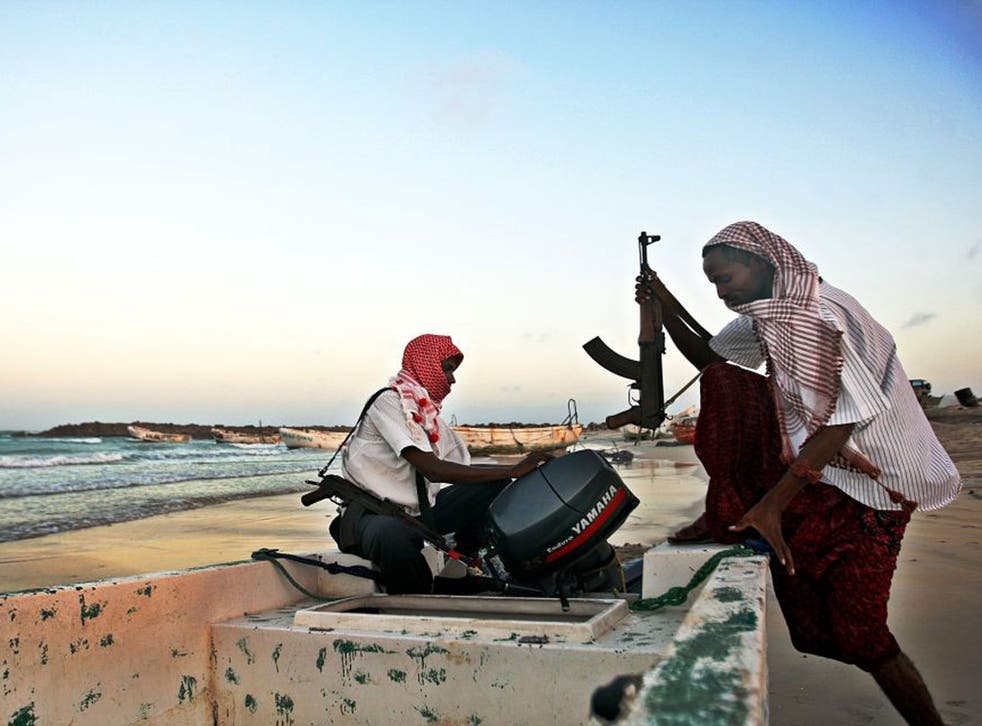 Eleven sailors who were taken hostage by Somali pirates and held for more than three years have escaped.
A senior Somali anti-piracy official told The Telegraph that the men, who had been in captivity for a total of three years seven months, were able to escape in the early hours of Friday morning.
The men managed to get to safety after squeezing through a small window and running away to a nearby village.
When in the village, they were taken in by a government-affiliated militia, who handed them over to anti-piracy officials.
According to the Telegraph's report, most of the men did not have shoes or clothes and the majority were still traumatised by the torture they had endured during their time in captivity.
Omar Sheikh Ali Osoble, counter-piracy focal point for the Galmudug regional administration told the newspaper: "Some of them were beaten very badly. Sometimes they were forced to call their people at home to say they needed money to be released, and they were close to dying, and they were beaten while they were on the telephone. All of them are so happy to be free."
Other horrendous stories to come out of sailor's time in captivity include, having the skin on their hands torn away with pliers, being starved for three days at a time and being threatened with execution.
One unnamed source said: "They have lost a lot of weight, but otherwise seem in reasonable health and in good spirits, which is remarkable considering what they been through."
The ordeal started in November 2010, when the Iranian cargo ship, The MV Albedo, was taken over by Somali pirates 900 nautical miles east of Mogadishu.
During the exchange one crew member was killed, while the others were taken to a safe house set up by their Somali captors.
The pirates then demanded a ransom of £8 million but the Iranian company that owned the ship was uninsured and could not pay.
Last year, a Pakistani businessman was able to raise $1.2 million dollars to ensure the release of the Pakistani captives, but the others who are believed to be Iranian, Bangladeshi, Indian and Sri Lankan remained, until their escape to today.
Register for free to continue reading
Registration is a free and easy way to support our truly independent journalism
By registering, you will also enjoy limited access to Premium articles, exclusive newsletters, commenting, and virtual events with our leading journalists
Already have an account? sign in
Register for free to continue reading
Registration is a free and easy way to support our truly independent journalism
By registering, you will also enjoy limited access to Premium articles, exclusive newsletters, commenting, and virtual events with our leading journalists
Already have an account? sign in
Join our new commenting forum
Join thought-provoking conversations, follow other Independent readers and see their replies