Sierra Leone criticises Save the Children's running of Ebola centre
Charity admits it has had teething troubles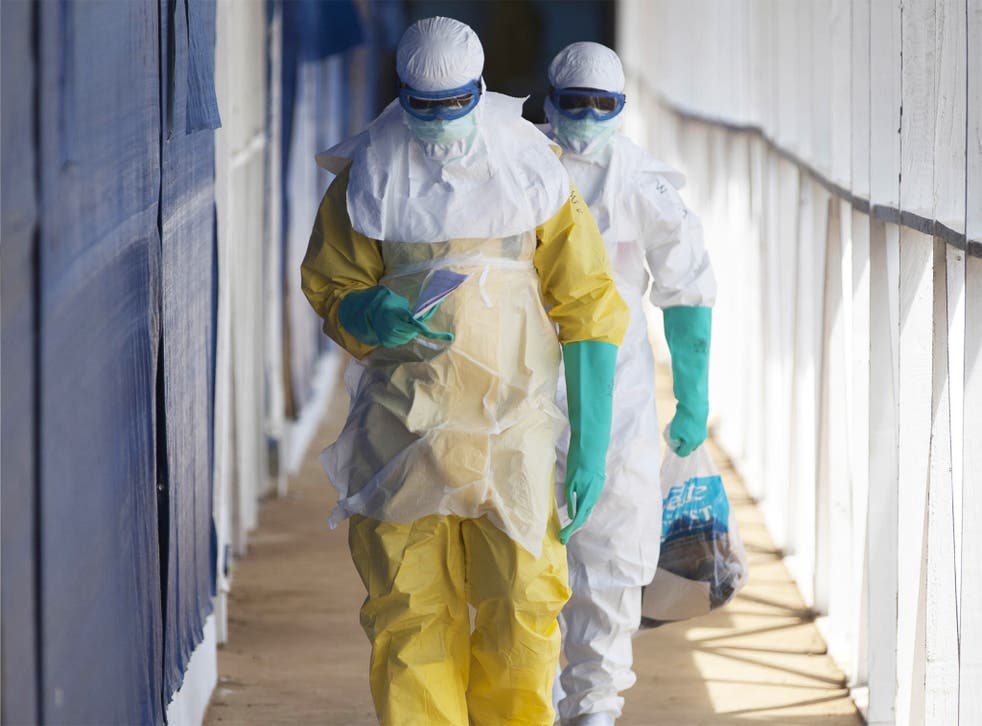 Sierra Leone has criticised Britain for handing over a new Ebola treatment centre to the charity Save the Children, which has no experience of running a front-line health operation, because most of its 80 beds are still empty despite the worsening epidemic.
The UK Government handed over the Kerry Town Ebola facility, which was built by the military as part of the international efforts to contain the outbreak, in early November but only about a third of its beds are occupied even though the Ebola epidemic is the worst on record.
The WHO said that Ebola has now killed more than 6,300 people in Sierra Leone, Liberia and Guinea combined. The largest number of cases have been in Sierra Leone.
"Save the Children do not have the expertise," said Palo Conteh, head of Sierre Leone's Ebola Response Centre, who criticised the charity's lack of experience and the decision to allow it to run the operation.
"That is something we must all accept, and say the Brits got it wrong with Kerry Town, handling over the facility to Save the Children who have never run an Ebola facility," Mr Conteh told a news conference.
Michael Von Bertele, the global humanitarian director of Save the Children, said the criticism stemmed from "a misunderstanding".
In pictures: Ebola virus

Show all 62
"When we were asked to take on the centre, we made it absolutely clear that this was new business for us. We have never run frontline health services at this scale," Mr Von Bertele said.
He said the charity has been forced to recruit and train some 250 local staff, and more from around the world, to help to run the centre.
"We set out a plan that involved us maybe taking just two or three patients in the first week, while we understood the complexity of working in a new environment with a new disease, and that is what we did," he said.
Mr Von Bertele said the organisation was expanding services, with 25 beds occupied, and was on track to fill the remaining beds by the end of the month.
"The British Government may have asked lots of other people to do this but no one would say yes. We are the only charity that said 'yes we will do it'. The Government of Sierra Leone knew that when they approached us," he explained.
A spokesman from the Department for International Development said: "Our support means that right now across the country there are more than 700 UK-funded treatment and isolation beds operational, providing treatment and diagnosis for Ebola patients. Britain's Royal Engineers have been working tirelessly to build six treatment centres from scratch and will complete final handovers with all NGOs shortly.
"Kerry Town is being scaled up by Save The Children as fast as it is safe to do so and we are working intensively with them to ensure it reaches its full capacity. In addition over, 4,000 health care workers and front line staff have been trained, teams in the Western Area are burying 100 per cent of reported bodies within 24 hours, and the first of three new labs is up and running, boosting the capacity of the country to test blood and swab samples."
Additional reporting: Reuters
Join our new commenting forum
Join thought-provoking conversations, follow other Independent readers and see their replies