Sierra Leone's first Ebola survivor gives birth to healthy baby boy
Victoria Yillia was just 19 years old when she lost 21 relatives to the disease in 2014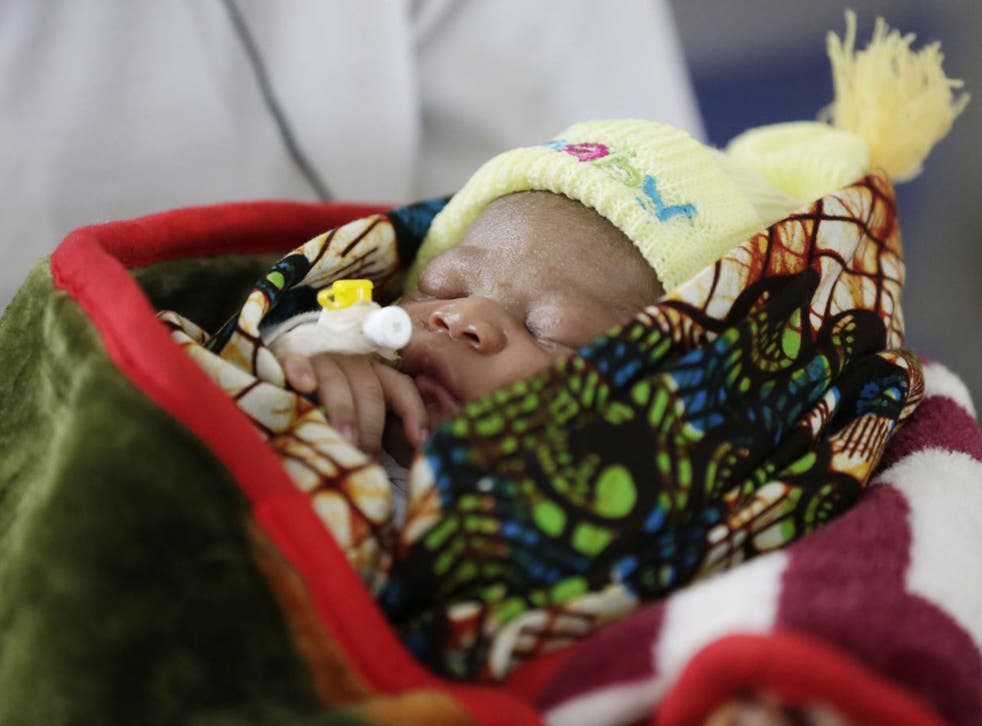 Sierra Leone's first Ebola survivor has given birth to a baby boy – just moments away from the spot where she almost died last year.
Victoria Yillia lost 21 family members when the devastating disease struck in 2014.
She was just 19-years-old when she contracted the disease. She was pregnant with her first child when she tragically suffered a miscarriage. It was when doctors were treating her in hospital for the miscarriage that they discovered she had Ebola.
Victoria was the first "Ebola survivor" to be released from hospital and has been described as "the face of survival of Sierra Leone." On the day of her release, which has since been named National Survivors Day, she met the country's president as part of national celebrations.
At the time, doctors told her that they did not know if she would ever be able to have children.
She gave birth to a healthy boy weighing 6lbs on Saturday. Victoria and her husband Anthony have said they will call him Barnabas- a name which has biblical origins denoting consolation.
She said: "Because I lost all my relatives, God has blessed me and I can start a new family. With this baby, all I have lost has come back to me."
With additional reporting by AP
Join our new commenting forum
Join thought-provoking conversations, follow other Independent readers and see their replies