Somalia president suspends prime minister Mohammed Hussein Roble over corruption charges
Somalia's president suspends prime minister until corruption investigations are completed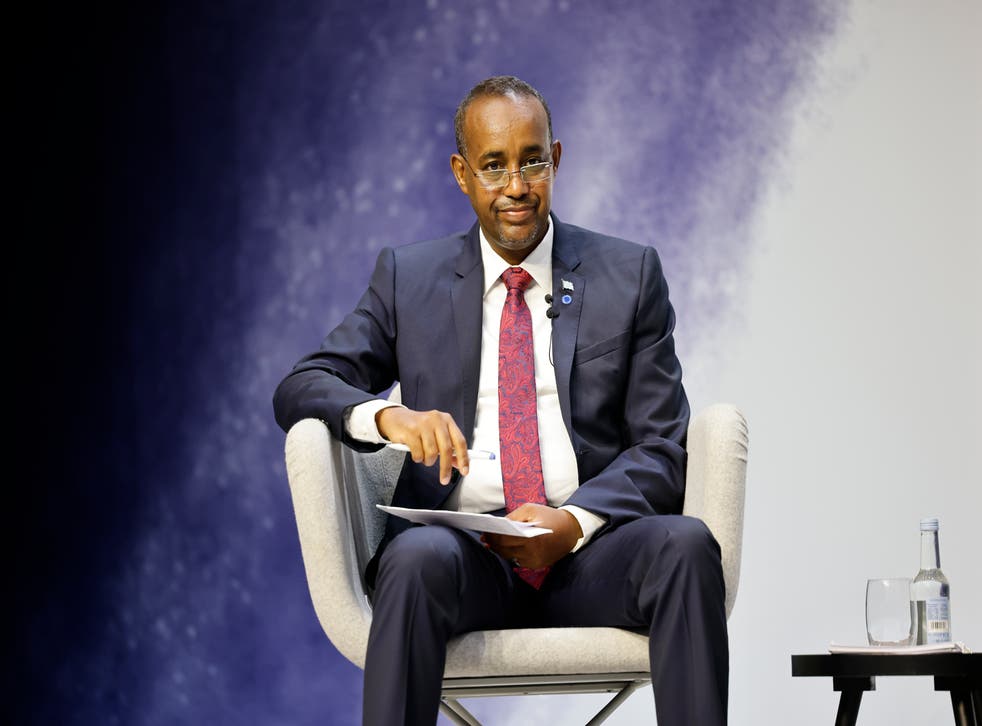 Somalia's president Mohamed Abdullahi Mohamed on Monday suspended prime minister Mohammed Hussein Roble over ongoing corruption investigations.
"The president decided to suspend prime minister Mohamed Hussein Roble and stop his powers since he was linked with corruption," the office of the president said in a statement, accusing the prime minister of hampering with an investigation of a land grabbing case.
He will remain suspended until corruption investigations against him are completed.
The suspension comes a day after the two leaders entered into a verbal spat accusing each other of being an obstacle leading to the delay in the election process.
The parliamentary election which began on 1 November was supposed to be completed by 24 December, reported Channel News Asia. However, one of the newly elected lawmakers said that out of 275 representatives on 24 have been elected as of Saturday.
Following this, the president called for a consultative meeting to chart the direction for elections, as he slammed the prime minister for failing to undertake his mandate of leading the country through the polls.
"The Prime Minister is posing a serious threat to the electoral process and overstepping his mandate," said the president, in a statement released through his office.
Hitting back, Mr Roble said that the president had "so much time, energy and finances in frustrating the national elections" and was "derailing the electoral process."
He later accused Mr Mohamed of staging a coup attempt.
"I want to share with Somalis that the steps taken by former President Mohamed Abdullahi Farmajo were an open coup attempt against the government and the national constitution," Mr Roble said in a statement reported by state news agency SONNA.
Meanwhile, the US on Sunday asked for a "credible and rapid conclusion" of elections in the country as it expressed its concern over the delays.
"The United States is deeply concerned by the continuing delays and by the procedural irregularities that have undermined the credibility of the process," said the US State Department.
Additional reporting by Reuters
Register for free to continue reading
Registration is a free and easy way to support our truly independent journalism
By registering, you will also enjoy limited access to Premium articles, exclusive newsletters, commenting, and virtual events with our leading journalists
Already have an account? sign in
Register for free to continue reading
Registration is a free and easy way to support our truly independent journalism
By registering, you will also enjoy limited access to Premium articles, exclusive newsletters, commenting, and virtual events with our leading journalists
Already have an account? sign in
Join our new commenting forum
Join thought-provoking conversations, follow other Independent readers and see their replies