More than 900 South African gold miners rescued after being trapped after power outage
Management company says miners will have medical tests and counselling, but that it expects mine to start operating again on Monday
Jon Di Paolo
Friday 02 February 2018 10:19 Comments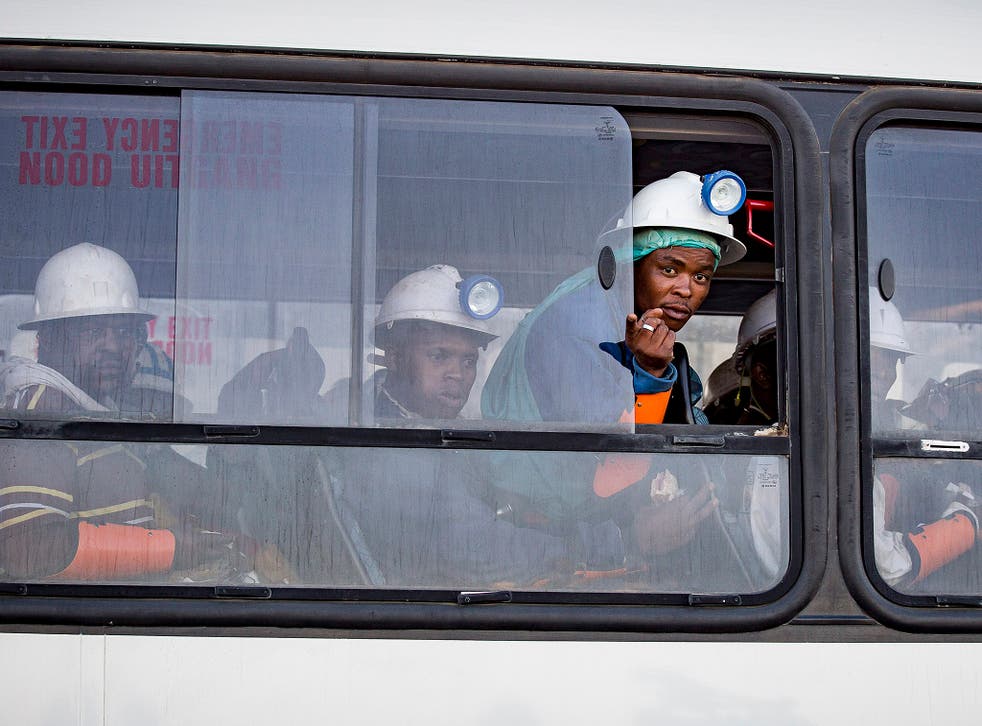 At least 900 workers trapped in a South African mine for more than 24 hours after a power outage have been rescued.
The Sibanye-Stillwater company, which manages the Beatrix gold mine in Free State province, said the miners would have medical tests and counselling and that it expects the mine to start operating again on Monday.
Mine unions and others, however, are expressing concern there was no functioning back-up plan for evacuation after a storm knocked out power on Wednesday night and say the incident reflects continuing safety problems in South Africa's mines.
Company managers and unions say food and water was delivered to the trapped miners while they awaited the restoration of power, which enabled elevators to bring them to the surface.
Thunderstorms were blamed for bringing down power lines near the site, leaving the miners stranded in tunnels and shafts.
Dozens of miners are killed each year in mineral-rich South Africa. Many are migrant workers from elsewhere in Africa attracted by the promise of jobs.
The number of miners killed rose in 2017 for the first time in almost a decade, up from 73 a year earlier to at least 82.
South Africa's government has strived to make the industry improve an appalling safety record but unions say the death toll is still too high.
Under apartheid, hundreds died in mining accidents annually.
Thirty-one miners were killed last May after a gas explosion at another site close to the Beatrix mine in Free State.
Those miners, said to be from Zimbabwe, Mozambique and Lesotho, were killed after the blast at Harmony Gold's Eland mine.
Agencies contributed to this report
Register for free to continue reading
Registration is a free and easy way to support our truly independent journalism
By registering, you will also enjoy limited access to Premium articles, exclusive newsletters, commenting, and virtual events with our leading journalists
Already have an account? sign in
Join our new commenting forum
Join thought-provoking conversations, follow other Independent readers and see their replies