World's youngest country South Sudan is 'on the brink' of genocide, UN warns
'There had been a lot of hope for this country. It's a tragedy,' says UN official Leo Dobbs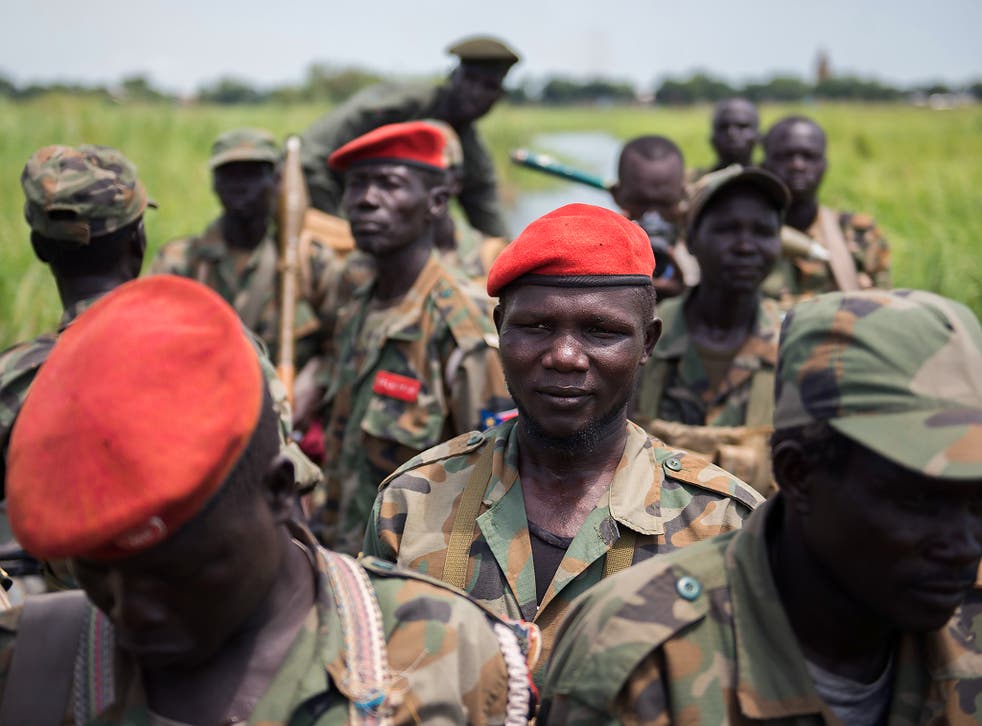 South Sudan is "on the brink" of a genocide comparable to what happened in Rwanda, the UN has warned, urging that the international community is "under an obligation" to prevent such a catastrophe from taking place.
Following a 10-day visit to the country, the UN Commission on Human Rights in South Sudan urged the international community to take action after they found the country was facing a repeat of the 1994 Rwanda genocide.
According to the Commission, which is due to report to the Human Rights Council in March, a process of ethnic cleansing is underway, with brutal tactics such as starvation and gang rape being deployed against civilians.
Yasmin Sooka, chairperson of the Commission, said: "The stage is being set for a repeat of what happened in Rwanda and the international community is under an obligation to prevent it.
"There is already a steady process of ethnic cleansing underway in several areas of South Sudan using starvation, gang rape and the burning of villages; everywhere we went across this country we heard villagers saying they are ready to shed blood to get their land back.
"Many told us it's already reached a point of no return."
More than one million people have fled South Sudan since conflict erupted in December 2013, after President Salva Kiir Mayardit fired his vice president, Riek Machar, sparking a civil war between the two politicians and their followers.
Since then, more than 4,000 people a day have been crossing into Uganda, where the Bidibidi refugee settlement, open since August, now hosts over 188,000 people.
Another 36,600 refugees have reached Ethiopia since early September, and over 57,000 fled to Congo this year – marking the largest mass exodus of any conflict in central Africa since the 1994 Rwandan genocide.
South Sudanese authorities have denied civilians are being targeted, but the refugees' accounts point to both sides targeting civilians along ethnic lines, adding weight to the UN warning of a genocide in the making.
The UN Commission met one woman who described being gang-raped by soldiers just three days earlier when her village was attacked, and heard reports of three other women who had been raped that very day by soldiers just outside the camp while going to collect firewood.
They also met several displaced women in the Juba camp who were gang raped in July and four months later have not received adequate medical treatment for resulting complications.
"The scale of rape of women and girls perpetrated by all armed groups in South Sudan is utterly unacceptable and is frankly mind boggling," added Ms Sooka.
"Aid workers describe gang rape as so prevalent that it's become 'normal' in this warped environment but what does that say about us that we accept this and thereby condemn these women to this unspeakable fate?"
The report also noted that in the Western Bahr el Ghazal State civilians gave graphic accounts of how their husbands and children were robbed and murdered by soldiers from the army during violence in June in which at least 53 people were killed.
Moreover in August it was reported that the movement of South Sudanese people was being restricted by the ongoing violence, harming their ability to get food and medicine to severely malnourished children.
In light of the latest report, Leo Dobbs, UNHCR senior communications officer for Africa, told The Independent: "The report is very alarming. It's really time for some action to be taken. What's happening really looks very ugly.
"It is fuelling displacement – particularly to Uganda, but also lots of other countries in the region. It's such a shame for this country to be let down by its leaders.
Thousands on brink of starvation in South Sudan

Show all 8
"There had been a lot of hope. It's the world's youngest country. This is a tragedy."
Mr Dobbs added that the only viable solution was for the international community to ramp up their efforts at putting pressure on the country's politicians to bring an end to the violence.
He said: "The only solution possible is a political agreement. There had been quite a lot of it leading up to the peace treaty, but the international community needs to put political pressure on the government - this is the only way to curb this tragedy."
Join our new commenting forum
Join thought-provoking conversations, follow other Independent readers and see their replies