Tanzania: Plans to auction 3.5 tonnes of hippo teeth sparks outrage
Creatures increasingly threatened by demand for body parts and meat, conservationists warn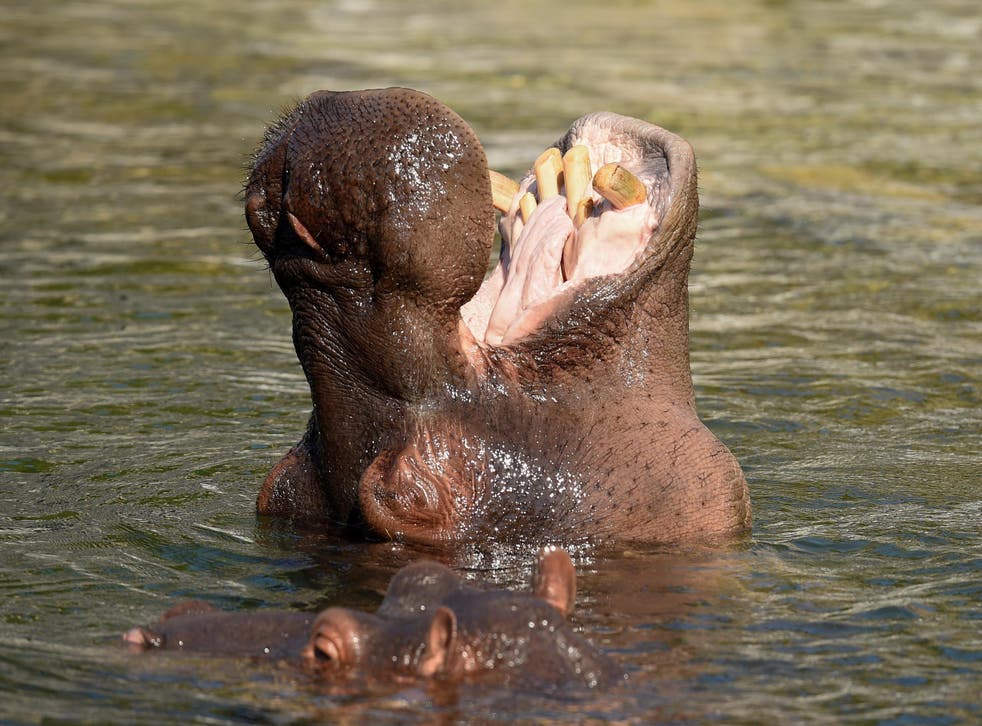 Wildlife conservation groups have criticised plans by Tanzanian authorities to auction 3.5 tonnes of hippo teeth next week. They said the move could increase poaching.
Licensed dealers will be able to bid for 12,500 pieces of hippo teeth at the tourism and natural resources ministry in the city of Dar es Salaam, wildlife authorities in the east African nation said.
Conservationists said the sale could encourage the killing of the creatures, which are classified as "vulnerable" on the international "red list" of endangered species.
There are up to 130,000 hippos in sub-Saharan Africa, according to estimates.
But the animal has become increasingly threatened by a demand for their meat, skin and teeth as well as habitat loss.
A regulated trade in hippo parts is allowed under the Convention on International Trade in Endangered Species of Wild Fauna and Flora (CITES).
Their teeth are carved for ornaments and sold in parts of Asia.
World news in pictures

Show all 50
The bones predominantly come from Tanzania, Zambia, Zimbabwe and Malawi, according to CITIES data.
Even though some countries still have healthy populations, the World Wide Fund for Nature (WWF) "discourages the consumption of hippopotamus ivory and are disappointed to see auctions such as this taking place," said Colman O'Criodain an expert in wildlife trade at the organisation.
Register for free to continue reading
Registration is a free and easy way to support our truly independent journalism
By registering, you will also enjoy limited access to Premium articles, exclusive newsletters, commenting, and virtual events with our leading journalists
Already have an account? sign in
Register for free to continue reading
Registration is a free and easy way to support our truly independent journalism
By registering, you will also enjoy limited access to Premium articles, exclusive newsletters, commenting, and virtual events with our leading journalists
Already have an account? sign in
Join our new commenting forum
Join thought-provoking conversations, follow other Independent readers and see their replies