Moroccan teenage girls face prison over 'lesbian kiss'
Girls photographed together by passer-by who sent pictures to the families of the girls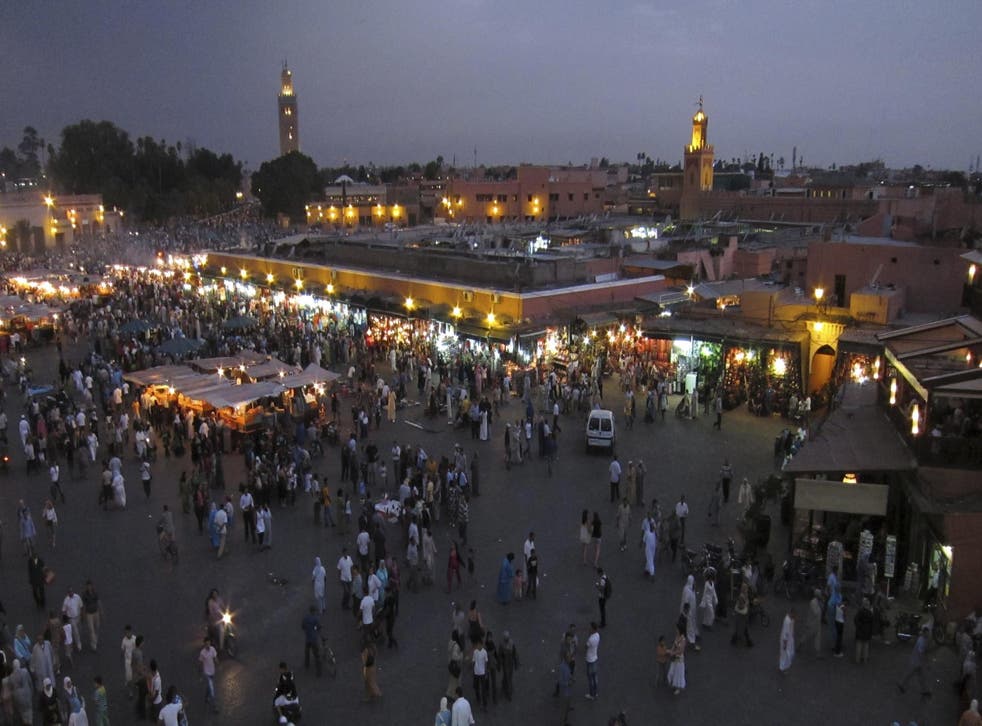 Two teenage girls are to go on trial in Morocco on homosexuality charges after they were caught kissing and reported to police.
The girls, identified as 16-year-old Sanaa and 17-year-old Hajar, were detained after being "caught kissing and hugging on the roof of a house" in Marrakesh last week, according to the Moroccan Association of Human Rights.
A passer-by photographed them and sent pictures to the families of the girls who informed the police and the two girls were arrested on the same day, activist Omar Arbib told AFP.
The girls will be defended by a lawyer appointed by the Moroccan Association of Human Rights, and were due to appear in court on Friday.
Both male and female same-sex sexual activity is illegal in Morocco, under article 489 of the penal code which forbids "licentious or unnatural acts with an individual of the same sex".
Homosexuality can be punished with anything from six months to three years imprisonment, alongside a fine of up to 1200 dirhams (£260).
Human Rights Watch have previously urged the government to consider repealing the Penal Code, arguing: "Repealing the ban on same-sex acts among consenting adults would both affirm Moroccans' right to privacy and help to protect people from hate crimes."
LGBT+ rights around the globe

Show all 9
In June this year, a gay couple were jailed for six months in Morocco after being found guilty of having sex in their car on the outskirts of Guelmim.
In 2014, Ray Cole from Kent was allowed to return home after spending 20 days in a Marrekesh jail for committing "homosexual acts".
Upon landing in Gatwick airport, Mr Cole described the prison he was kept in as "a concentration camp, not a jail".
Join our new commenting forum
Join thought-provoking conversations, follow other Independent readers and see their replies