World's longest-serving president wins sixth term in Equatorial Guinea with 99% of the vote
Teodoro Obiang Nguema has been accused of embezzling much of his country's oil wealth during his 37 years in office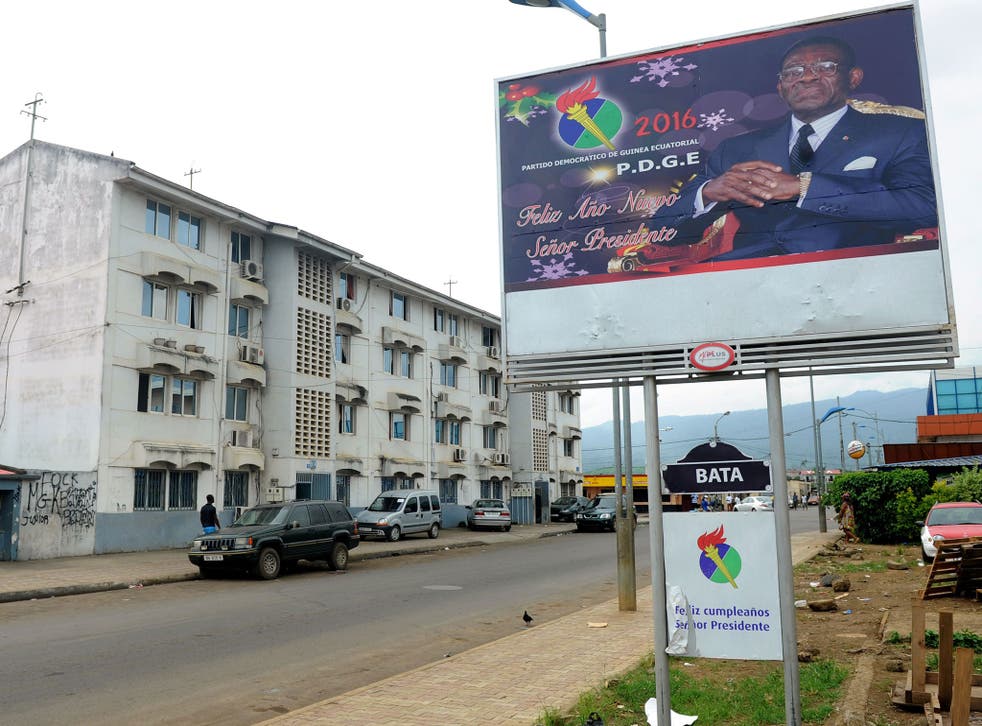 Teodoro Obiang Nguema has never received less than 97 per cent of the vote in an election. On Monday, with partial results indicating that 99.2 per cent of the vote has gone in his favour, Equatorial Guinea's leader was surely all set for another seven years in a seat that has no doubt molded to his figure.
One-sixth of African countries have an executive who has been in power for more than 20 years, which equates to nine out of 54 of the continent's leaders. Mr Obiang, who took power nearly 37 years ago in a bloody coup, has Robert Mugabe of Zimbabwe, Isaias Afwerki of Eritrea and King Mswati III of Swaziland for company. But Mr Obiang is most similar to José Eduardo dos Santos of Angola.
Mr Dos Santos and Mr Obiang preside over Africa's second and third highest crude-oil producers, respectively, and are accused of embezzling much of the resulting wealth, while not distributing it fairly, if at all, to their citizens. Equatorial Guinea, once a Spanish colony, has the biggest gap of any country worldwide between its per-capita wealth and its human development index - a sure sign that there are a few outliers skewing the per-capita figure way upwards.
Mr Obiang triumphed over six other candidates, winning all but 326 of the 40,926 votes counted, according to a government-run website.
"I am the candidate of the people. Whoever does not vote for me is rejecting peace and opting for disorder," Mr Obiang said at a rally in the capital, Malabo, according to Bloomberg News. "Many say that they are tired of seeing me, it's been 36 years already. True, but I've dedicated my life to this country," he said.
Teodoro Nguema Obiang: The lavish looter who could lose it all

Show all 4
Mr Obiang is accused of diverting taxes into his personal accounts, and internal reports from the US Justice Department accessed by the New York Times allege that "most if not all" of his wealth was gained through corruption relating to his country's oil and gas industry. Perhaps not so incidentally, big American gas companies such as ExxonMobil, Hess and Marathon are the biggest buyers of gas from the country, and Mr Obiang travels unimpeded to the United States on a regular basis.
In 2011, US authorities successfully filed papers against his son - who is also his vice president - to seize his $30 million home in Malibu, California, a Gulfstream jet, a Ferrari, and dozens of pieces of Michael Jackson memorabilia worth more than $2 million, all bought with funds funneled through offshore bank accounts.
© The Washington Post
Join our new commenting forum
Join thought-provoking conversations, follow other Independent readers and see their replies