Tunis museum attack: Crowd applauds police dog killed in siege as body carried out
19 people are believed to have died in the attack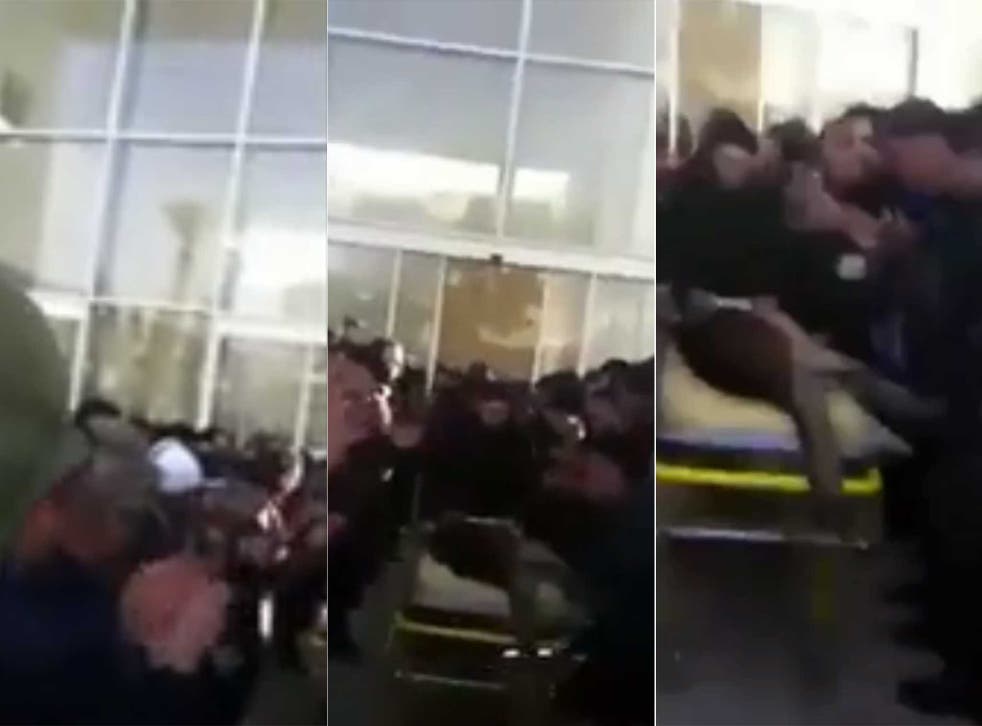 A police dog killed in the Tunisian museum attack was cheered as it was carried from the popular tourist site by a guard of honour yesterday.
It remains unclear how the German Shepherd was killed, but footage emerging from outside the national Bardo museum shows the gathered crowds clapping both the special forces officers exiting the building and the animal, carried out on a stretcher.
As the dog appears outside, a member of the crowd shouts: "Bravo!"
Some viewers may find this video distressing
Today, the museum was ringed in barbed wire and security forces were present on every major motorway or street as authorities hunted for two or three people who are believed to have been involved in the massacre.
The attack yesterday saw 19 people – including tourists from Italy, Colombia, Poland, France, Spain, Japan and Australia – killed after masked gunmen stormed the famous museum in the capital Tunis.
Two Tunisians, believed to be a police officer and cleaner, were also killed in the massacre that brought hundreds of residents onto the streets around their parliament and the museum yesterday.
The standoff between security forces and the gunmen ended only with the deaths of the two men, identified as Yassine Laabidi and Hatem Khachnaoui.
In pictures: Bardo Museum shooting

Show all 8
Laabidi had been flagged to special forces prior to the attack, but Prime Minister Habib Essid said it had not been for "anything special".
It remains unclear who was behind the suspected terror attack. Although known Isis-linked Twitter accounts celebrated the attack, the organisation did not claim responsibility.
The attack is a sad blow for the country, which following the ousting of President Zine El Abidine Ben Ali dictator in 2011, had been viewed as a rare success story from the Arab Spring.
The massacre is particularly devastating given much of the population relies on tourism amid a struggling economy.
Additional reporting by Associated Press
Join our new commenting forum
Join thought-provoking conversations, follow other Independent readers and see their replies