Tunisian soldier is shot dead after opening fire at military base in capital Tunis
Soldier killed a colonel and wounded eight others in shooting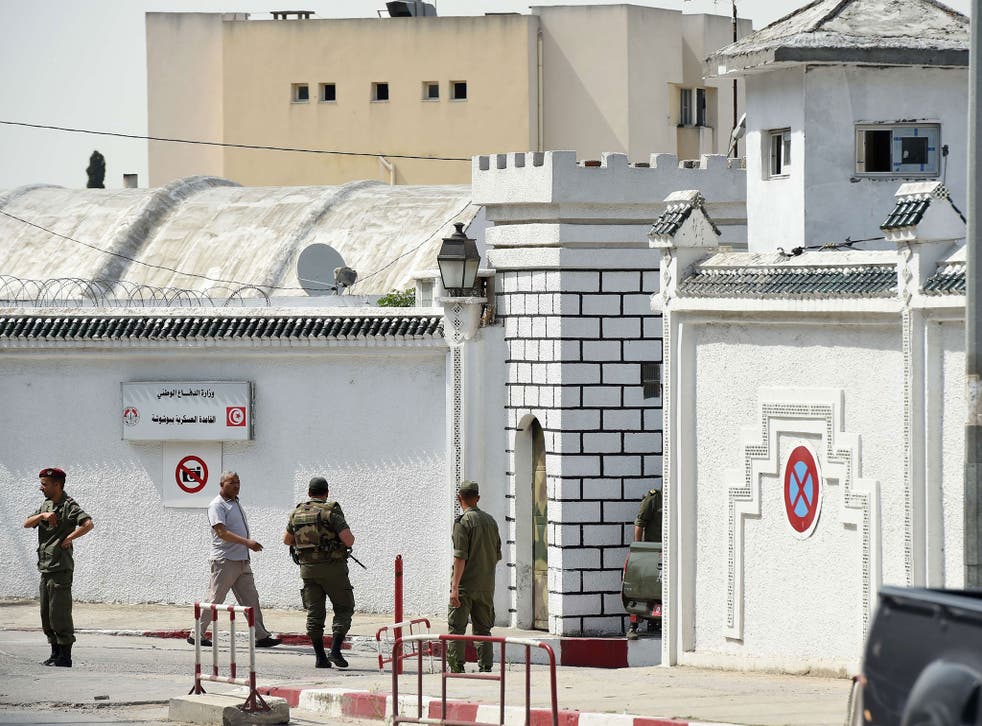 A Tunisian soldier opened fire on colleagues at a military base in the capital Tunis on Monday, killing a colonel and wounding eight other soldiers before he was shot dead himself, an army spokesman and a security source said.
It was not immediately clear what had triggered the shooting at the Bouchoucha base in Tunis, but it caused alarm in a capital city still on edge after an attack in March by Islamist gunmen on the Bardo national museum.
A local school was evacuated after the shooting started at the base which is not far from the Bardo area.
Tunisian forces have been carrying out operations against Islamist fighters since March when two gunmen opened fire on tourists at the Bardo museum, killing 21 foreigners in the worst attack in Tunisia in more than a decade.
Reuters
Join our new commenting forum
Join thought-provoking conversations, follow other Independent readers and see their replies