Uganda election: Opposition leader arrested on polling day marred by late arrival of ballot papers
Kizza Besigye was later released after being arrested while investigating alleged ballot-stuffing in a house run by the intelligence agencies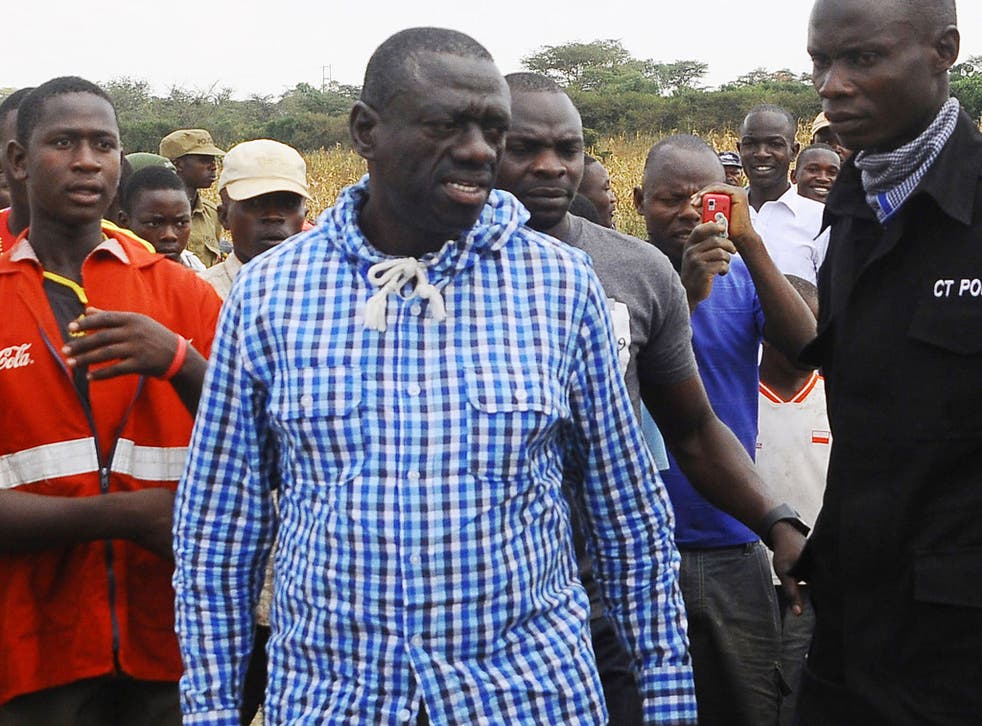 The main opposition candidate in Uganda's election has been arrested, his aide said, as counting started in presidential and parliamentary polls marred by the late arrival of ballot papers.
Kizza Besigye was arrested and later released in the Kampala suburb of Naguru, where he was investigating alleged ballot-stuffing in a house run by the intelligence agencies, said Shawn Mubiru, who is in charge of communications for Mr Besigye's Forum for Democratic Change party.
Mr Besigye is President Yoweri Museveni's main challenger in the polls, in which six other opposition candidates are also standing.
Mr Besigye's supporters said the delays were deliberate and were aimed at favouring President Museveni. Several dozen polling stations did not open, but the election commission said they would be open on Friday. Election results are expected on Saturday.
Police and soldiers in riot gear patrolled the streets of Kampala and the government, citing security fears, shut down social media sites such as Facebook and Twitter.
Mr Museveni, who is expected to win, warned that anyone fuelling or taking part in unrest would be arrested.
He said: "If anybody tries to bring violence, we shall just get him, put him in the deep freezer until he cools down and... the blood pressure comes down."
AP/Reuters
Register for free to continue reading
Registration is a free and easy way to support our truly independent journalism
By registering, you will also enjoy limited access to Premium articles, exclusive newsletters, commenting, and virtual events with our leading journalists
Already have an account? sign in
Register for free to continue reading
Registration is a free and easy way to support our truly independent journalism
By registering, you will also enjoy limited access to Premium articles, exclusive newsletters, commenting, and virtual events with our leading journalists
Already have an account? sign in
Join our new commenting forum
Join thought-provoking conversations, follow other Independent readers and see their replies