Elephant deaths spark mystery in Zimbabwe forest
Poaching ruled out as officials launch investigation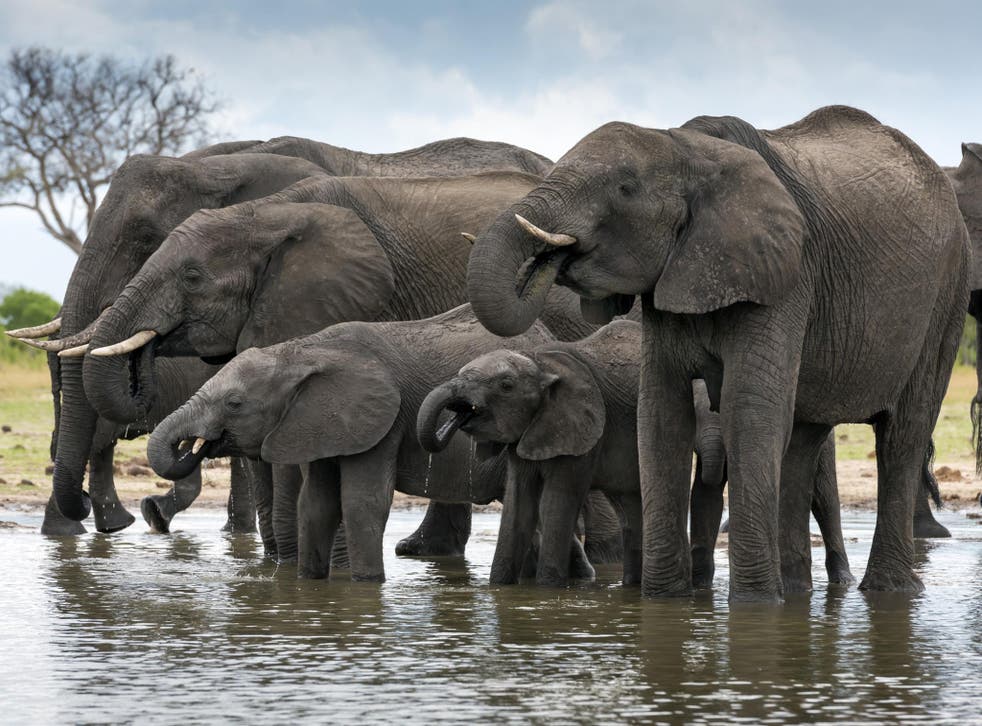 Leer en Español
An investigation has been launched after 11 elephants were found dead in a Zimbabwean forest with no clear sign of what killed them.
The bodies were discovered in Zimbabwe's Pandamasue Forest, located between Hwange National Park and Victoria Falls, local officials said.
Park authorities said they could not find any obvious cause of death. Poaching, though common in Zimbabwe, has been ruled out as the elephants were found with their tusks intact.
Blood samples have been taken to a laboratory for analysis to determine the cause of their deaths, Tinashe Farawo, a spokesperson for the Zimbabwe National Parks and Wildlife Management Authority, said.
"We can only ascertain the cause of death after the tests. But we have ruled out cyanide poisoning," Mr Farawo said.
He continued: "Only elephants were affected, no vultures or any other animals were affected. Initial tests show that it is not cyanide. We are also ruling out poachers because the tusks were intact."
The mystery around the deaths in Zimbabwe mirrors that of a recent case in neighbouring Botswana, where at least 350 elephants have died since May with no cause yet found.
Scientist are still working to determine what killed the elephants there. Again, ivory poaching was ruled out, given that the bodies were found with tusks intact.
Poisoning by humans was also ruled out, as anthrax, which is is found in the soil in areas of Botswana.
Botswana has the world's largest elephant population, estimated to be around 156,000, followed by Zimbabwe, with an estimated 85,000.
Additional reporting by Associated Press
Join our new commenting forum
Join thought-provoking conversations, follow other Independent readers and see their replies